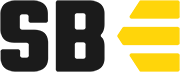 ---
Overwatch League expansion team Washington Justice has added D.C. convention and sports authority Events DC as its first 2019 season sponsor.
Washington Justice players will wear an Events DC patch on their jerseys. The partnership will also help create a connection to Washington, D.C., the team's home city. (The Overwatch League is based in Los Angeles for the 2019 season, but is expected to switch to a city-based structure in the future.)

"Washingtonians are excited to cheer on the Washington Justice during their inaugural season and we are looking forward to welcoming the team home next year," D.C. Mayor Muriel Bowser said in a statement. "With the help of Events DC, we are once again showing why Washington, DC is both the sports capital and the capital of inclusive innovation."

Events DC said it will put on live watch parties for local fans to cheer on the Overwatch League team, building up a fan base that will be critical to the team's success when the Overwatch League switches to a city-based venue structure. The group is also expected to create city-based content throughout the 2019 season.

D.C.'s official convention and sports authority oversees operations at the city's Walter E. Washington Convention Center and the Entertainment and Sports Arena, among other spaces. Should the partnership continue into the future, Events DC will be an invaluable resource for the Washington, D.C.-based Overwatch League team.
Events DC was partnered with San Francisco-based NRG Esports in 2018. The company sponsored a "training home" based in D.C. for the NRG Esports Overwatch Contenders team.