Two days before the Overwatch League (OWL) stage one finals, Splyce's co-founder and CEO Marty Strenczewilk took to Twitter to ask fans whether Splyce should enter the burgeoning esports franchise. "What say you, Splyce fans? Should OWL be on the horizon for us? It's your team, so I want to hear from you where we should be on the hunt."
Strenczewilk's tweet was met with an overwhelming "yes" from the esports community. Fans and esports personalities alike flooded the tweet's response section with ideas for regional franchises, potential team names, and in-game color schemes.
Eight months after that initial tweet, on Oct. 24, Strenczewilk was watching the reveal of Splyce's OWL franchise, Toronto Defiant.
While the decision to pay the multi-million dollar franchise fee and join the OWL didn't solely come from the results of Strenczewilk's impromptu Twitter polling, the unveiling of Toronto Defiant has become another instance of Strenczewilk and Splyce's core platitudes being reaffirmed: fans have ownership of Splyce.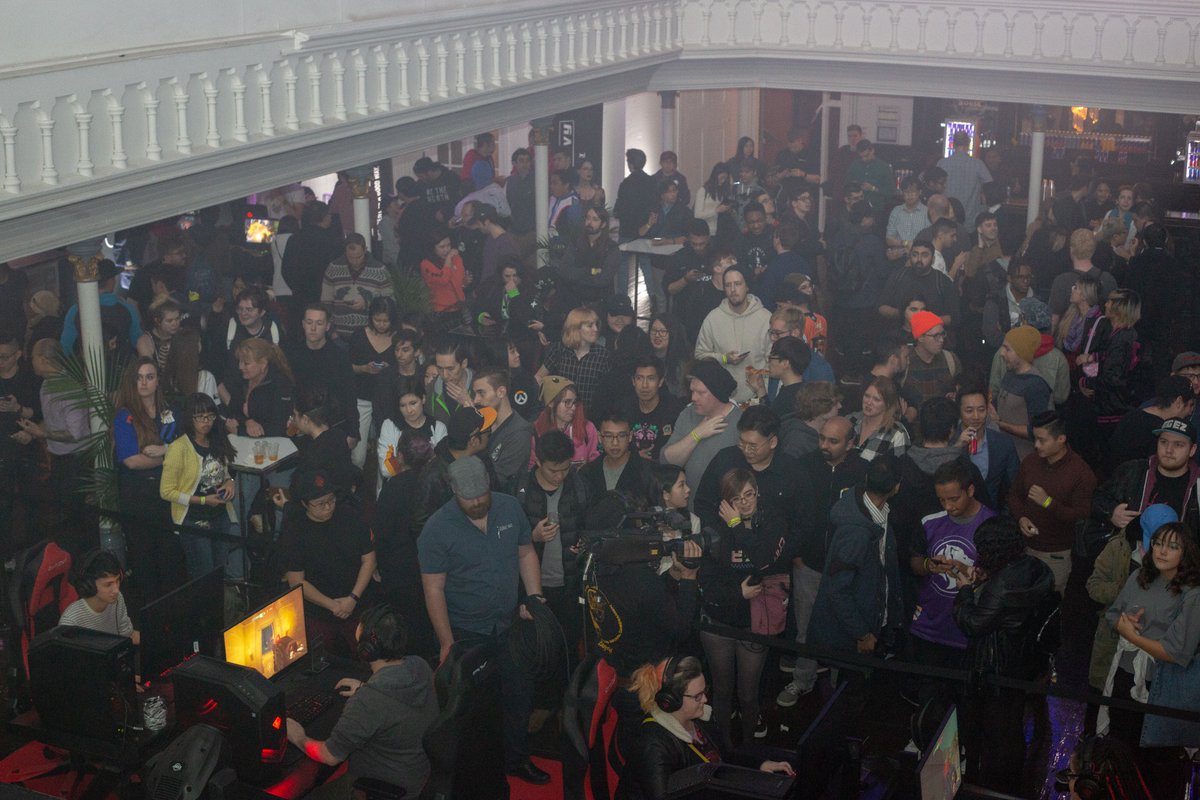 I was ushered into Toronto's Berkeley Church by event staff, escaping Canada's frigid fall weather. Making my way up to the venue's second floor, I was met with cherry colored lights and the top 40 hits booming through every speaker. The ground floor was now packed with fans.
On the second floor of the church, amongst the scores of people dressed in business attire, stood a man near the exit wearing a simple white graphic t-shirt and black zip-up hoodie with a white snake imprinted on the chest. Leading conversations with guests about Overwatch, his animated demeanor and energetic hand gestures resembled the many excited fans that stood beneath him on the first floor. This was none other than Strenczewilk, the event's host and co-founder of Toronto Defiant.

For Strenczewilk, interviews have become yet another way to keep regular communication with fans, a relationship he finds especially important because "at the end of the day, [Splyce] is for the fans," Strenczewilk told Dot Esports. If you were to go to Google "Marty Splyce interview," you'd be bombarded with a backlog of interviews Strenczewilk has done over the past two years, since the organization entered the EU LCS, whether it be in audio, video, or written form. But across all the interviews is a recurring message Strenczewilk makes sure to put forth: his gratefulness towards Splyce—and now the Toronto Defiant—fans.

"First off I have to say it's humbling," Strenczewilk said about the outpour of support he and Defiant received from Canadian fans. "I walked outside and saw a line of people who had been there for three hours waiting to get in, and they had tickets. They are just so excited they wanted to be the first ones in the door. That's humbling."

Strenczewilk entered the OWL with what he called a "hypothesis." He believed that "the northeast was starved of esports." In the last decade, esports has seen an exponential growth in popularity. With titles like League of Legends, CS:GO, Dota 2, and now Overwatch all having massive esports fandoms, major offline tournaments and leagues have become commonplace. But these offline events have rarely come to Canada, a phenomenon Strenczewilk believes is due to distance.

"If you think about the northeast, we were generally so far from everything, that all the infrastructure was far away. All the teams were far away. All the tournament organizers were far away," Strenczewilk explained. And for a growing industry "strapped for resources," it was difficult to have regular offline events travel to the northeast. But despite the distance and resource factors, Strenczewilk followed his gut intuition and took a chance on the unknown quantity that was the northeast and Canada.

On the Toronto Raptors basketball team there's a popular axiom, coined by point guard Fred Vanvleet during his journey to Raptors stardom: "don't be afraid to bet on yourself." Like Vanvleet, Strenczewilk took a bet on Canada and America's northeastern esports fans—a group he considers himself to be part of through living in Rochester, New York—and chose to make Toronto the home of Splyce's OWL franchise. Strenczewilk calls the massive support Defiant has received both online and in-person—like at the team's Toronto reveal party and BlizzCon—"validation for [his] hypothesis." And for Strenczewilk, it "feels good to say 'hey we got this one right,' because we don't get them all right."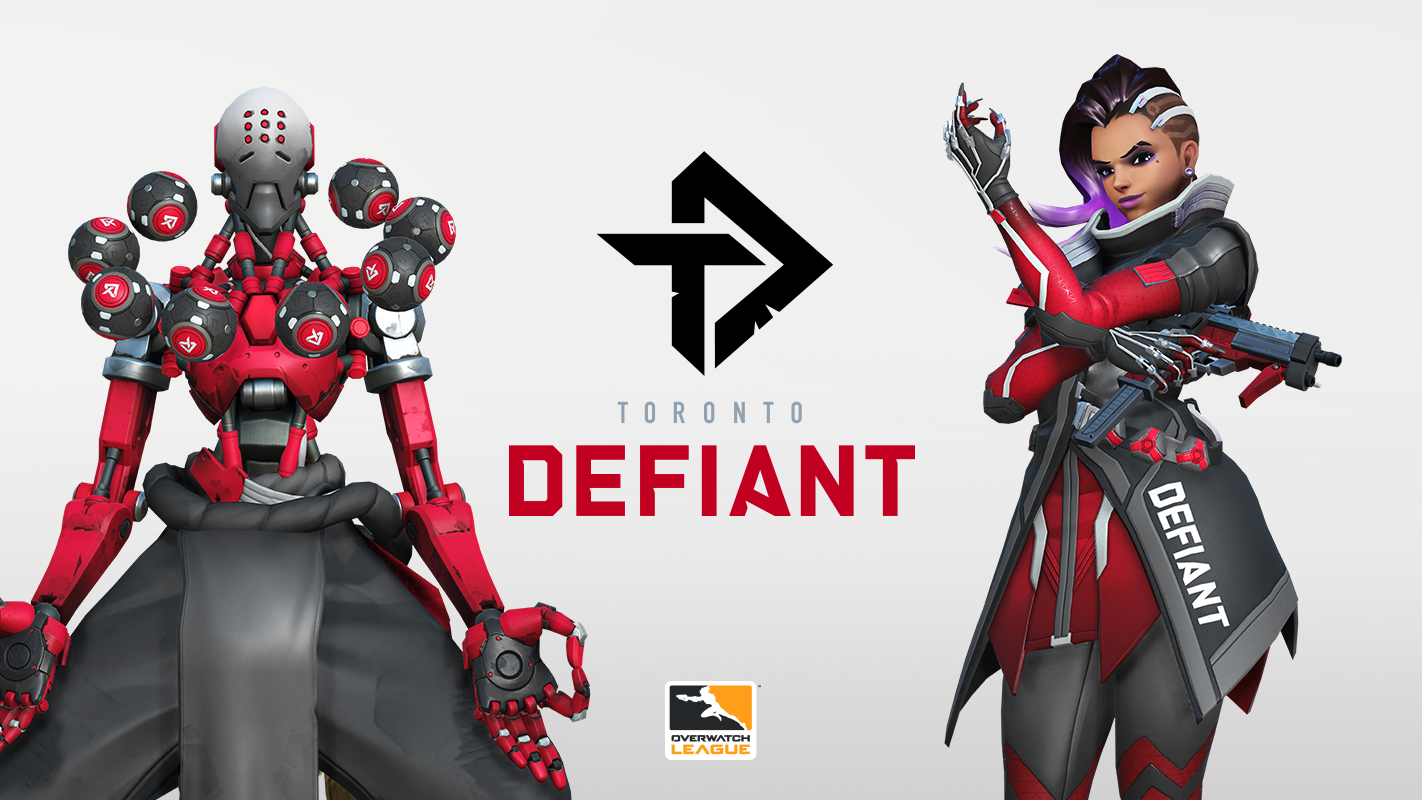 "I'm a fan first, I always say I'm Splyce's biggest fan," Strenczewilk told me before heading down to the ground floor of the Berkeley Church to reveal Toronto Defiant. "The man in the front row screaming—that's me."

As the lights dimmed and a countdown appeared on the venue's massive screen, I leaned against the mezzine's ledge, ready to watch the grand unveiling of Toronto's first major esports franchise.

After the reveal of the Defiant name and logo, OverActive media's president, CEO, and Toronto Defiant co-owner Chris Overholt took to the stage, followed by Defiant's general manager Jaesun "Jae" Won and head coach Beom-joon "Bishop" Lee. Watching from the sidelines was Strenczewilk, standing next to some other staff members. With his eyes glued to Overholt, Jae, and Bishop on-stage, at that moment Strenczewilk reminded me of something he said earlier in the night.

"One of my favorite organizations in the world, and I'm not a football fan, is the Green Bay Packers. And the reason for that—the fans literally own that organization. It's a publicly owned company," Strenczewilk told me.

Having experienced the lengths made to ensure fans had an unforgettable night, I was convinced that the organization is also owned by fans. And Splyce and Defiant's biggest fan is their co-founder.