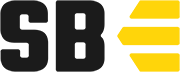 This article is brought to you by StatBanana, the best Overwatch strategy tool.
---
Korean esports organization T1 has started recruiting players and coaches for the upcoming season of Overwatch Contenders Korea 2020. The team announced its upcoming debut in the tournament last night.
T1 is a joint venture between SK Telecom and Comcast Spectacor. The organization will be taking the current Contenders spot from Fusion University, the academy team of the Overwatch League team Philadelphia Fusion. Despite the fact that Comcast owns the Fusion, tweets from former Fusion University players and coaches suggest that this isn't just a formal rebranding but a total reconstruction.
Fusion University was unable to recreate the success it had in North American Contenders after moving to Korea in the second half of 2019. After a middling campaign in Korea, the team dropped out of the playoffs early on.
More recently, the team's pieces have started to be picked apart and sent on to the OWL for the 2020 season, leaving the unwanted or underage talent behind. No player or coach will transition from Fusion University to T1 for the upcoming season, giving the Comcast-owned team a chance to rebuild from scratch.
Korean Overwatch Contenders will likely resume in early 2020.