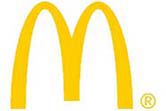 ---
This weekend four of the best Overwatch teams from Australia will battle for the Overwatch Contenders Season 2 title.

Sydney Drop Bears will try to defend their season one title in front of a live crowd at the Rod Laver Arena during the Melbourne Esports Open, kicking off the playoff semifinals against Kanga Esports at 8:30pm CT on Friday, Aug. 31 (or Saturday Sept. 1 at 11am AEST).

Drop Bears are heavy favorites after a regular season that saw them win every single map they played. While SereNity ended their bid at perfection, taking a map off the Bears in the quarterfinals, Drop Bears are still playing the best Overwatch in the league.

Drop Bears fields a star DPS duo in Jordy "Jordation" Frish and offseason addition Kelsey "Colourhex" Birse, and they're backed by perhaps the best tank duo in the league, Sam "Quatz" Dennis and Marin "Shoyo" Tomicic. Filling out their back line is Team Australia's flex support, Dario "Akraken" Falcao-Rassokha, and Lachlan "Bertlog" Main. The squad also benefits with solid coaching from former players Sam "Face" Merewether, making them a formidable side both mechanically and strategically.

Their semifinal opponents, Kanga Esports, improved from a bubble team struggling to make top 8 in season one to a contender over an offseason that saw them rework their roster. They imported American main tank Niko "ChroNoDotA" Raisanen, an unprecedented move in the region, and moved David "Davi" Morrison to off-tank, upgrading their tank line. Getting their main tank on even ping should be a big boon for Kanga, but the team lacks the live event experience of the other sides in Melbourne this weekend, and that may be tough for them to overcome against a dominant Sydney Drop Bears side.
Sydney still have to get through Kanga Esports to reach the finals, but their biggest competition will likely come from the other side of the bracket, where Dark Sided and ORDER are set to clash at 10:30pm CT on Friday, Aug. 31.

ORDER, formerly Blank Blue, is a formidable side but one that disappointed in last year's playoffs, a contender who fell quietly in the semifinals to Masterminds. They avenged that loss in the quarterfinals in season two, and should be looking to build off last year's failure. This time ORDER features 2016 Team Australia DPS player Ajay "Aetar" Umasankar, who reached the Overwatch Contenders Pacific championship final in season one this year as a member of Blank Esports. Last season ORDER started strong but finished poorly, but this season they opened with a loss to Drop Bears and then dominated every other comer. The squad is still one of the youngest in the league, and with Australian veteran Andrew "RQT" Haws coaching them, they've shored up some of their weaknesses. But they have a tough foe ahead of them in the semifinals: Dark Sided.

Dark Sided were Drop Bears' toughest match in the season one playoffs, where they took the Sydney side to a full five games in the semifinals, and they're even better this season. Like Drop Bears, Dark Sided went undefeated in the regular season, showing that they made the right moves in the offseason. Dark Sided added star support player Paul "CantuS" van Hutten in the offseason and then brought in James "Yuki" Stanton to give them a veteran DPS lineup of Team Fortress 2 superstars with Yuki and Jake "termo" Hickman. They're backed by a strong tank line that's been playing together for a year, Team Australia's young flex tank Leyton "Punk" Gilchrist and main tank Matthew "Mooney" Crawford. The team has talent in every position of the lineup and a mix of youth and wisdom that should give them an edge in the live environment.
The Overwatch Contenders final will begin right after the semis are complete, starting at 12:30am CT on Saturday, Aug. 31. While we'll likely see the Sydney Drop Bears and Dark Sided clash everyone is waiting to watch, anything can happen in Overwatch on the big stage.
You can still buy tickets for the Melbourne Esports Open, which includes a variety of other esports events like in addition to Overwatch Contenders, at Ticketek. Alternatively you can catch the action live on Twitch.