After Overwatch's Open Division has concluded but before Contenders begins for a new season, eight Overwatch teams are plucked from other divisions—four relegated from Contenders and four promoted from the open tournament for each region—to compete for a spot in the Overwatch minor leagues. Overwatch Contenders Trials is a purgatory between professional and amateur play, an essential step in the Overwatch League's "Path to Pro."

Marketing for the Overwatch League, all the way back to its announcement in November 2016, is aspirational. Anyone can get in, even you. The Overwatch "Path to Pro," unveiled in 2017 before the Overwatch League's 2018 start, supported that idea. Aspiring players and young talent need a way to break into the top, and that's where the Open Division and Trials come in. As big as the League is, the semi-professional and amateur divisions have scarce resources. Players are struggling to be seen.
Trials is a proving grounds—but for players looking to get noticed, there's no one to prove themselves to, since the event isn't livestreamed consistently in all regions, and hasn't been for the past few seasons. A number of community figures want to change that.
An Overwatch "Path to Pro" spokesperson confirmed to Dot Esports that Blizzard will not broadcast Trials matches, but will "continue to work with Overwatch community partners to host Contenders Trials streams where feasible." As of now, Blizzard third-party information for Trials streams is not available, but a European stream is reportedly "pending."
Trials events kick off across eight regions this week and continue throughout the month as a lead-in to Overwatch Contenders season three, which begins in November, Blizzard announced in September. Overwatch community members are rallying around the Trials event to highlight its importance in the overall Overwatch ecosystem.
Related: LFT OWL: Inside Overwatch League's off-season

"Overwatch Path to Pro is a wonderful concept that I believe, in a way, could set Overwatch apart from all other esports depending on how it's executed," esports advisor and Twitch founding member Ben Goldhaber told Dot Esports. "That's why I'd love to see coverage and exposure of pro play even at the amateur [and] semi-pro level."

Blizzard's 2017 marketing materials promise this dream: ensuring that players of all levels will be able to grow with the Overwatch esports scene, as long as they put in the effort. It would provide the ecosystem for players to thrive.

"Blizzard's top-down approach makes it very difficult for up-and-coming community figures to make a splash on the pro scene," Goldhaber said. "At least at the semi-pro level, I'd love to see things democratized a bit more so that folks like me could get involved."

The Overwatch League's size—it's a multi-million dollar endeavor—garners a lot of attention, some of which has been pulled away from the smaller scenes where next-generation professional players struggle to make an impact. With eight new expansion teams for Overwatch League's second season, players are desperate to get their names and skill in front of top coaches and analysts. They want to be seen, whether it's in Overwatch Contenders, which just concluded over the summer, or in the Overwatch World Cup, scheduled for November. Trials could be another way for players to be seen, part of a smaller pool of talent.
For teams like Osh-Tekk Warriors, a Saudi Arabian roster in the European region, it's a rare chance to get noticed on an international stage. Abdulmalek "KssarPlayz" Mohammed Aldwaireg told Dot Esports that there are good, up-and-coming players that would fit into professional teams. "I feel kind of bad that Blizzard doesn't stream Trials," KssarPlayz said. Beyond being noticed on a large scale, KssarPlayz said Osk-Tekk Warriors faces another challenge, just like Overwatch Contenders South America champions Brazil Gaming House: ping. "We are one of the biggest underdogs in the scene because we're all playing on 130 average ping," KssrPlayz said.
Like Africa, the Middle East doesn't have its own supported Overwatch servers, so players in the region most lock onto servers in other areas of the world. High ping is a problem in Saudi Arabia because of that, with players being forced to European servers. There are major gaps in professional player demographics due to the server lapses—so for a team to get this far even with that disadvantage is impressive. The team wants to prove themselves on an international stage.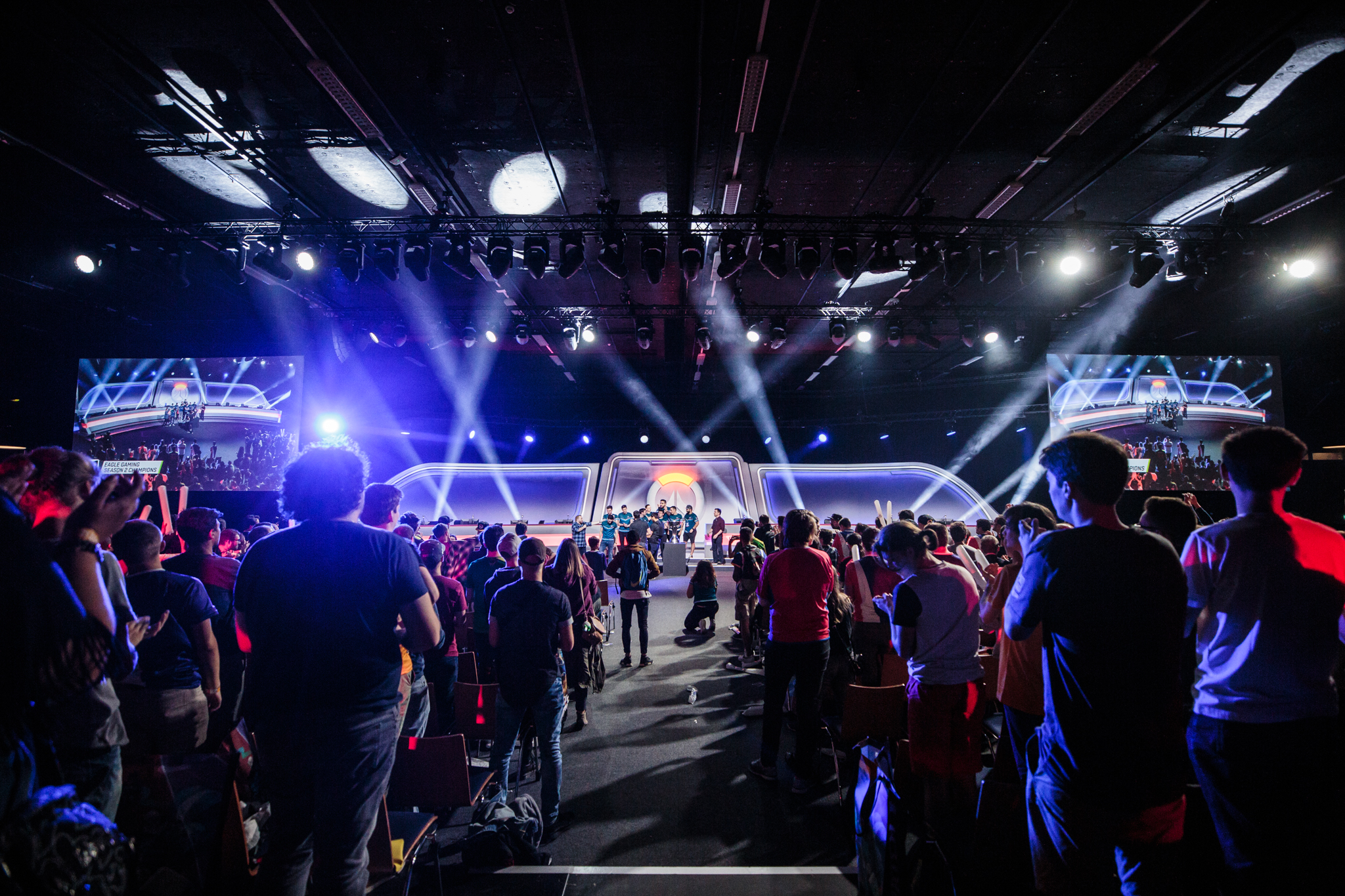 Broadcast.gg, a community of esports broadcasters, intends to work with Blizzard in 2019 to broadcast events beyond Open Division and Contenders, but was unable to work something out for the upcoming 2018 Trials event, according to shoutcaster Alex Chan. Broadcast.gg caster and product manager Evie Feng added that Trials is played on a version of the Overwatch client that the company doesn't have access to. "We are working to see if we can re-stream player's POV to provide coverage," Feng said. Broadcast.gg is a third-party broadcasting company and community-driven organization that's produced Overwatch Contenders' English broadcasts in South America and China and European Trials in season two. It's work on Open Division is unaffiliated with Blizzard, but the company must work within official streaming rules through each team to broadcast matches.
"My vision for esports is in the future is where people can be fans of any level of the game, just as they are with traditional sports," Chan told Dot Esports. "Without a broadcast experience, it's hard to be a fan. People just need more opportunities to become fans, to help grow the scene where it needs to be."

Phase 2 player Xander "Hawk" Deomecq, a contender in the Trials tournament, is hoping that changes to the Contenders and Trials ecosystem in 2019 will be significant for Overwatch's tier two scene. After all, Overwatch League's success hinges on a thriving pool of young players to draw from—a pool that's at risk of drying up if players don't have the opportunity to be seen. Players outside of the Overwatch League don't have the ability to really play Overwatch full-time, with smaller organizations unable to offer salaries to Contenders players. More support means less players struggling to make a living as semi-professional or professional players, and for Overwatch esports, it means a larger pool of qualified players to pull from.

"There may be a time where the monetary reward for playing is greater in our region," former Overwatch pro player Jake "termo" Hickman said of the Australian Overwatch scene in a retirement announcement posted to TwitLonger last month. "I hope that this comes to fruition because there are many talented, hard working players that deserve more than what is currently being offered."
Related: Overwatch Contenders season three to kick off in November

Players aren't getting paid in money or exposure, and some, like termo, no longer see an incentive to professional play. "With Blizzard not streaming Open Division or Trials, it means that players have much less exposure unless they actively stream, which sadly a lot of players can't do," Liam "Calyoon" Murray, of relegated Contenders team Bye Week, said.

A quick rise to the top and a major injection of cash saw the Overwatch scene grow unnaturally fast, and the lower-tiered scenes haven't had a chance to catch up. But Overwatch esports, especially with Blizzard's Overwatch League involvement,  is relatively young compared to other titles, and Blizzard is iterating as it goes. Changes are likely for the 2019 season of Overwatch's Path to Pro as infrastructure is developed to support larger network of players, ranging from professionals to semi-pros.