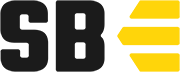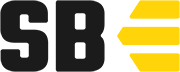 This article is brought to you by StatBanana, the best Overwatch strategy tool.
---
Shanghai Dragons DPS Weida "Diya" Lu is going on personal leave for two weeks, citing family issues on a Weibo post made overnight. The DPS player has only been featured in one game for Shanghai this season, when the Dragons drew with Houston on Temple of Anubis.

He'll miss the Dragon's matches against last-place Washington Justice and second-place San Francisco Shock, who have a 7-0 season in their sights. It's not clear if he'll miss the stage finals, which the Dragons still have a shot of qualifying for.

The Shanghai Dragons haven't released an official statement as of yet, but they wished the talented hitscan player a safe travel home in reply to his Weibo post. The Dragons look forward to his return for stage three.

Diya was one of two players who remained with the Shanghai Dragons after their infamous 0-40 season in the first year of the Overwatch League. He's shared DPS duties with Korean Bae "diem" Min-seong, who was brought on for season two.