Two Overwatch League teams are partnering with a tech company to stage virtual reality fan events and watch parties.
Houston Outlaws and San Francisco Shock are each teaming up with Linden Lab to create VR-driven fan spaces using the company's Sansar technology. Fans will be able to interact with players and fans whilewatch Overwatch League matches just like they would at an IRL watch party, but it's all through VR.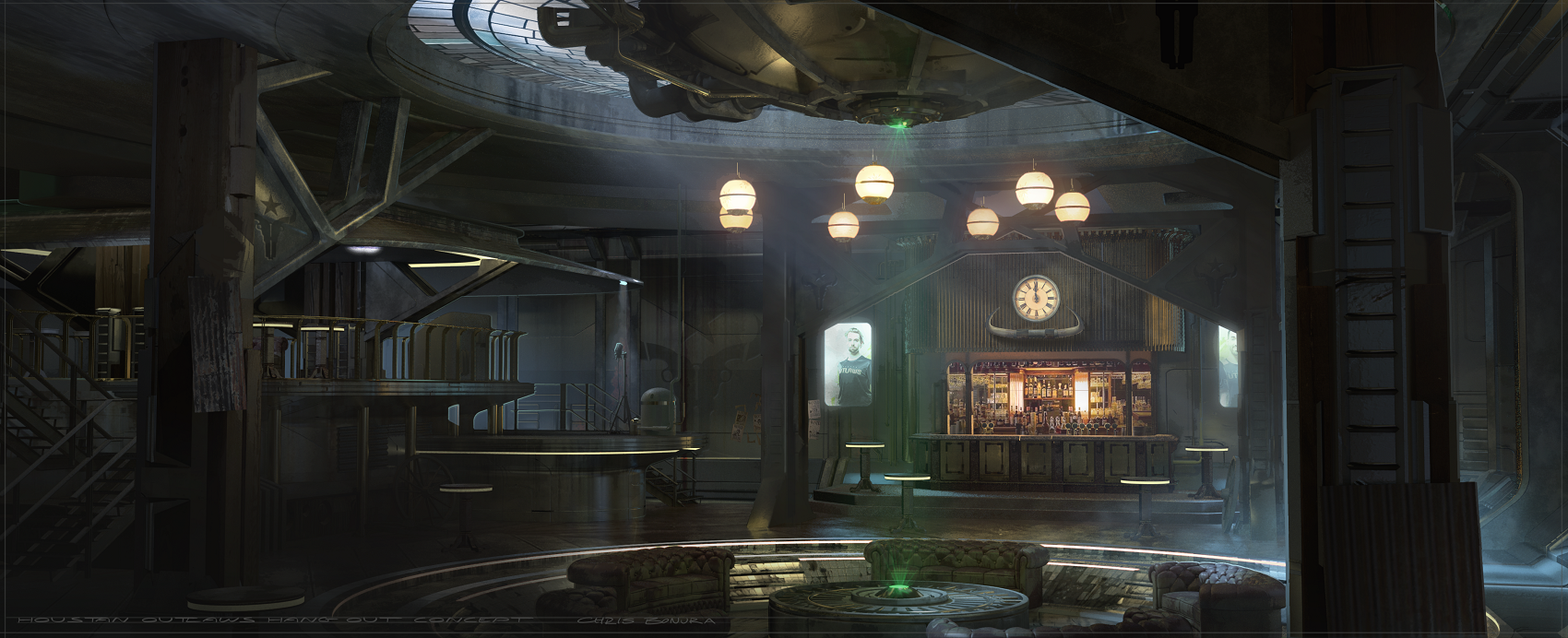 Related: The Overwatch League grand finals will be held at the Barclays Center in Brooklyn
Each team will have its own space—Houston will have "the Hideout," a virtual clubhouse, while San Francisco will get "the Epicenter," a VR esports arena. Both of the VR spaces will be revealed at IRL events in Houston and San Francisco later in May.
The Sansar spaces will be available on PC and VR. Branded skins will be purchasable in the space, as well as other team-specific merchandise.
"We've seen a real need in the esports market for a deeper, more engaging fan experience—something that can go beyond normal spectatorship to really draw people in," Linden Lab CEO Ebbe Altberg said in a statement. "We feel social VR is perfectly poised to meet this need."
Houston's VR space will open on May 18 at 6pm CT, once it's been revealed at the Houston Outlaws 2018 Block Party the same day. The event will be streamed live in VR for those who can't attend the IRL event. As for San Francisco, the team's Epicenter will debut on May 25 at the San Francisco Overwatch League watch party at the Computer History Museum in Mountain View, California.
The Overwatch League is a global league, and while the teams are technically connected to IRL cities, the affiliations are relatively superficial at this point. Teams have fans internationally, and a VR space is an interesting way to connect global fans of a specific, location-based team.
Update May 16 6:30pm CT: All previously scheduled events have been canceled, and involved parties have seemingly distanced themselves from Sansar.
"While Sansar has been collaborating on fan communication spaces with the San Francisco Shock and the Houston Outlaws, there is no official partnership with either the teams or the League," Sansar told Dot Esports. "The previously announced activities are not moving forward at this time.  Sansar is hoping to expand the relationship with all parties formally in the future."
Dot Esports has reached out to San Francisco Shock and Houston Outlaws for more information.