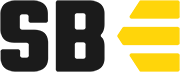 ---
Newly crowned Overwatch Contenders Korea champions RunAway continued esports' legacy of awkward celebrations by breaking their trophy the moment they lifted it.

After an undefeated tournament run, RunAway met Element Mystic in the Overwatch Contenders Korea grand finals over the weekend. With six new players after the original roster was picked up by the Overwatch League's Vancouver Titans, RunAway beat all odds—not one analyst on the event's desk predicted this outcome. It's the organization's second consecutive win, too. (The organization won in 2018's second season under a different roster.) RunAway is a team that's without the backing of a larger company, like others in the event.

Not only did RunAway fulfill a legacy in the organization's history, but also a legacy that spans into esports' history. Esports teams and players have a long history with awkward—yet still amazing—celebrations. After defeating Element Mystic on Lijiang Tower, RunAway swarmed the trophy and began to hoist it into the air. And then it broke. One of the arms popped off with what seems like little enough effort. Fortunately, there were enough hands on the thing that it didn't drop.

But it may not have been RunAway's fault after all. An Overwatch fan spotted a crack on the trophy's arms in some high resolution images of the championship prize. The arm appears to have been glued back on. Clearly, that glue didn't hold.

Thanks to the shoddy glue job, RunAway's championship win will be scribbled down in the book of memorable ceremonies, stuffed between champagne openings and the one and only Lee "firebathero" Sun-eun. It's a tradition that's beloved in esports, a way to showcase player emotion and personality—players sit behind screens and we most often see their avatars, so these off-screen moments are essential.

And so from this we learn a little bit about RunAway's players, something that's reflected in their playstyle across the tournament. They're unflappable. In a sudden moment of crisis, RunAway's players will persevere, holding up that trophy as if two arms are, indeed, still attached.