The San Antonio Spurs aren't really flashy. Many would call them boring.
Drawing strength from their core players, the Spurs are consistently one of the best teams in the NBA, even if they don't always win the championship title. Strategies are built to align with their core players—Manu Ginóbili, Pau Gasol, Kawhi Leonard—instead of molding players to fit certain plays. The Spurs play their style because they know it'll work, most of the time. And when it doesn't, they persevere.
Basketball is not exactly analogous to Overwatch, for obvious reasons. One asks players to continuously throw a ball through a hoop, while the other has players virtually capturing objectives and pushing payloads. (I'm sure you know which is which.) Success, in both basketball and in Overwatch, is not linear. There are multiple roads to a win. Teams can make big, exciting plays, like depending on long-range threes, or using an Ice Wall to break a map. But there's another way—the Spurs way, using precision teamwork.
There's a parallel to this style in Overwatch: Rogue.
Rogue shares an aptitude for egoless play, prioritizing consistent, precise teamwork. Each player pulls their own weight, with no one player regularly outclassing another. But this is where the analogy ends. Philosophical structure and playstyle are what both teams share, to a point. The Spurs are the Spurs: They have the highest win percentage in NBA history, with 50 years of history behind them. Rogue's Overwatch team is less than a year old, having only ever lost at season one of the OGN Overwatch APEX, the most prestigious Overwatch league.
But what Rogue is building with its Overwatch team is akin to the Spurs' structure—and to prove it, they're seeking redemption.
The all-French roster is again competing in South Korea against the country's best Overwatch teams. It's not their first time there. Rogue took fifth place at season one of the Overwatch APEX, unable to best EnVyUs in the quarterfinals. Rogue then left South Korea and restructured its roster, centering on communication. Full of French players, Rogue has no language barrier to overcome, which is something other mixed-nationality teams have difficulty with.
Since returning from Korea, Rogue has won every tournament they entered: the Overwatch Monthly Melee tournaments in February, March, and April; the North American Overwatch PIT Championship in April; and Rivalcade's Overwatch Rumble, also in April. For many, these online tournaments mean little in worldwide dominance. To be the best, Overwatch teams have to win on LAN. South Korea is the only country with consistent LAN events. They've got to win the Overwatch APEX.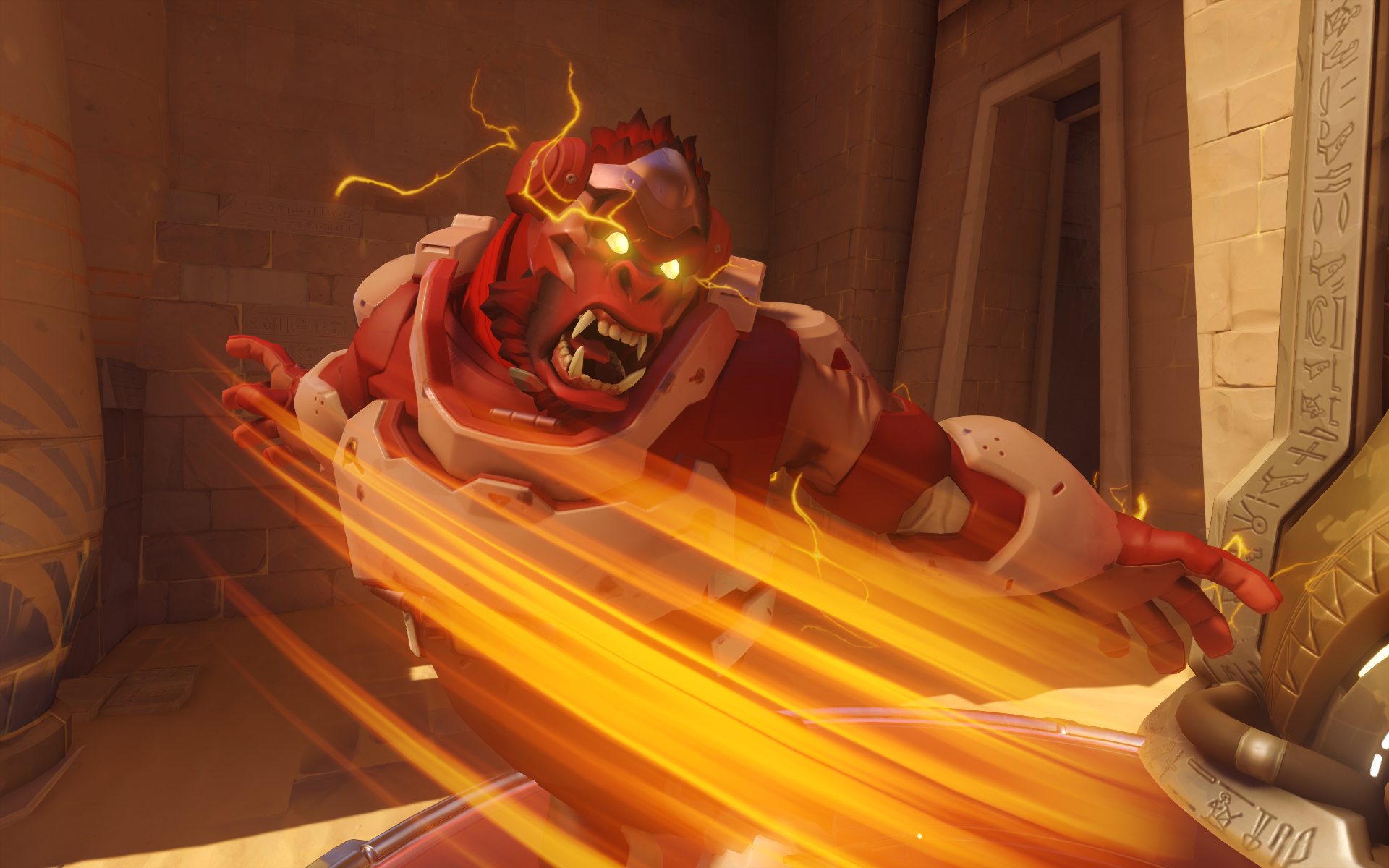 In between matches during Rogue's first series of the Overwatch APEX's third season, the team looks stoic. They don't have a Lebron James. There's no Steph Curry. The camera pans past each player's face after a match. They've won the first two games against Mighty AOD. And then things start to look bad on Temple of Anubis, but the team keeps the same composure throughout. DPS player Nicolas "NiCO" Moret places his head in his hands as if he's blocking out the crowd. At the next monitor over, support player Benjamin "uNKOE" Chevasson wrings his hands. Comme ci comme ça, as they say.
Rogue generally runs the same composition on offense or defense, payload map or capture point. They're the masters of the dive composition, comfortable running three DPS heroes—typically Soldier: 76, Genji, and Tracer—with two supports and a single tank, Winston. And most of the time, it works. Rogue's Winston player, Jean-Louis "KnOxXx" Boyer is able to throw himself into an enemy backline, causing chaos in his wake. DPS player Dylan "aKm" Bignet, likely on Soldier: 76, and NiCO, probably on Genji, blast through enemies with their high damage, while Terrence "SoOn" Tarlier, known for his incredible Tracer, cleans up kills. Michaël "winz" Bignet and uNKOE, both support heroes, stay back to keep everyone alive.
Their style of play is not a secret. Opponents know not to expect surprises: Rogue is going to play dive, and that's scary enough. Here and there, Rogue tweaks their hero pool, adapting for enemies and maps—but it's still dive.
On Lijiang Tower, the first map of Rogue's series against Mighty AOD, Rogue plucked out Genji and put NiCO on D.Va. Lijiang's tight spaces make D.Va's mobility and protection much more important than Genji's invasive damage. There, they also tried Pharah and Mercy as a way to exploit those tight spaces.
When Rogue began struggling to hold off Mighty AOD on Temple of Anubis, two maps later in the series, it's not because they were trying new things. Sure, Rogue switched KnOxXx to Reinhardt and off on Winston on their overtime hold on Temple of Anubis, and it didn't work for them. But it was more an issue of map compatibility than a real breakdown of any kind. Temple of Anubis just showed Rogue's weakness—capture point maps.
Spurs coach Gregg Popovich is a mastermind of basketball. His leadership style centers on developing and keeping talent, maximizing potential and pulling out perfection. Overwatch does not yet have a coach like Popovich: It just doesn't have the history or legacy yet. But like the Spurs, Rogue is upholding the core tenets of Popovich's philosophy. Keep your talent, then grow it. Overwatch is young, but despite that, rosters change often—and especially without the stabilization of the Overwatch League, rosters are constantly in flux. No one team has been able to steer clear of a lineup switch, but a few have been able to hold off big changes. Perhaps not coincidentally, those three teams have consistently been considered top tier: Lunatic-Hai, EnVyUs, and Rogue.
Not all problems are fixed by a roster swap. The Overwatch meta will continue to change, heroes coming in and out of fashion. Teams that consistently swap out players will struggle, still, despite having the heroes they need to win on paper.
It's the Rogue-style of roster building—managing and building around player talent—that will succeed. Team cohesion is not built in a day. Off days will happen. But those that can work through and persevere will see steady results.
Rogue's win against Mighty AOD is unceremonious. It doesn't end with a flashy play, no huge clutch moments from any particular player. Picking off Mighty AOD one-by-one on Watchpoint: Gibraltar, Rogue is doing what they do, online or offline—aggressive dive. Temple of Anubis is a distant memory.
It wasn't a struggle for Rogue to take out Mighty AOD today, but fiercer opponents await. The team will face KongDoo Panthera on May 12, ramping up to their match against Lunatic-Hai on May 26.