Lore is plentiful in Overwatch Uprising, Blizzard's latest event set in the game's world.
Taking players back seven years into Overwatch's history, Overwatch Uprising explores the past—hinting at its influence on the game's present. Some of the event's details are a bit more subtle than the new cooperative brawl, hidden within the depths of each hero's sprays.
One of those sprays targets a fan theory that puts Reinhardt as Pharah's father.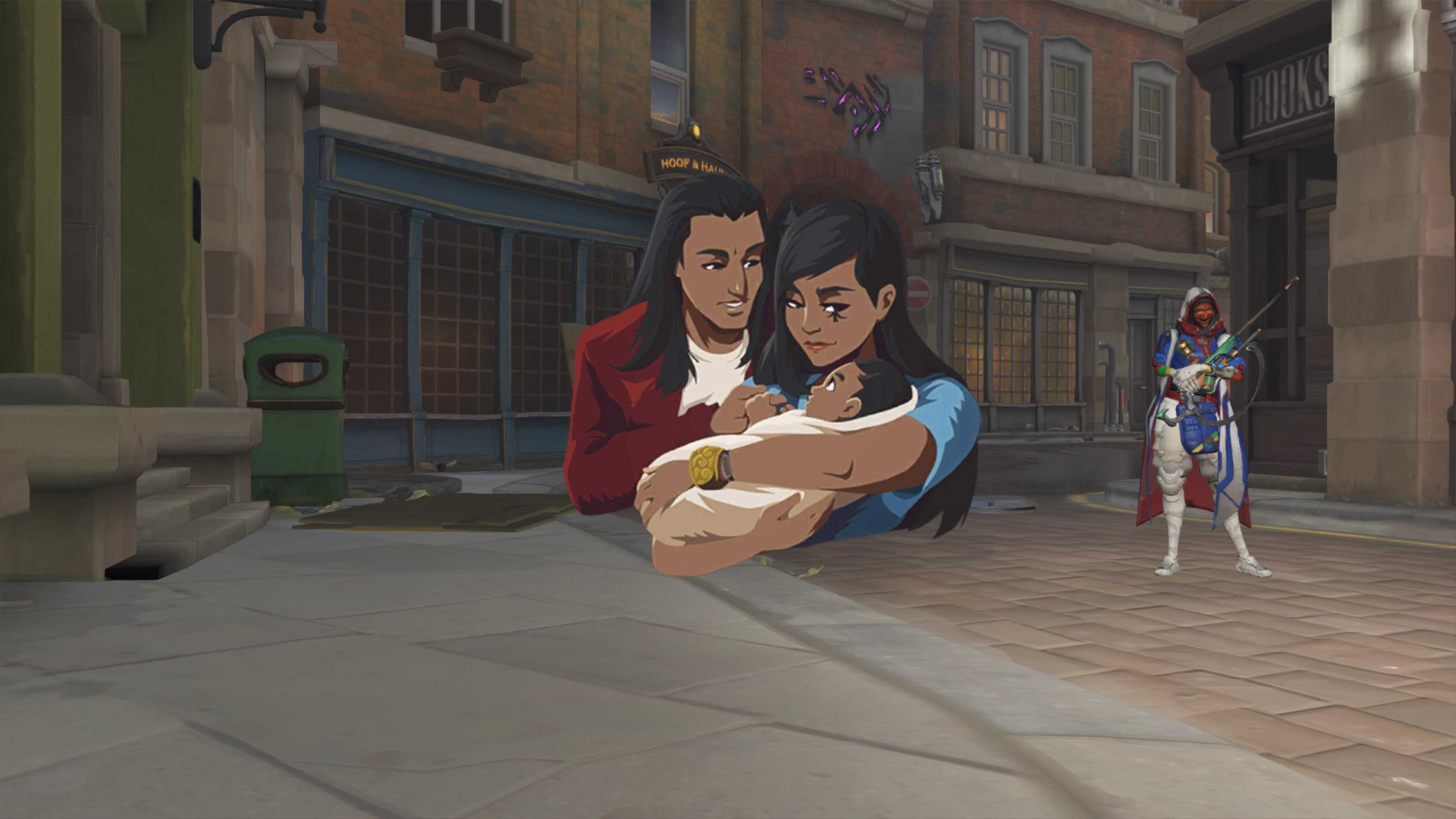 The new Ana spray features Ana cradling baby Pharah in her arms, with some random guy—likely Pharah's father—looking on. And that random guy, very noticeably, is not Reinhardt. While they do share glorious, lengthy locks, that's about it.
Fans began to doubt Reinhardt as Pharah's father when Blizzard's holiday-themed comic Reflections showed Pharah dining with a mystery man. His hair is much shorter in the comic, but a patch of grey hair makes him—presumably—quite a bit older than Pharah. It could be her partner, though he felt more like her father.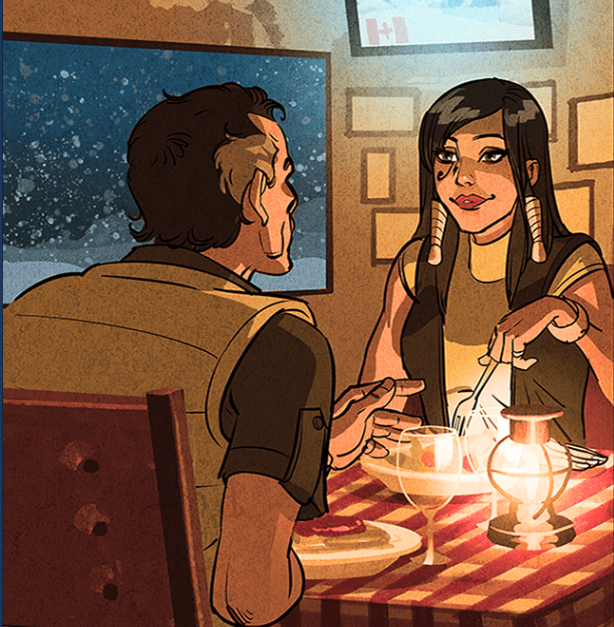 Speculation began back when an Overwatch fan noticed that Pharah, Reinhardt, and Ana have complimentary skins. Ana's rare skins are named after jewels, while Reinhardt's are metal-based. Pharah's are a mixture of metals and jewels. Flirty in-game voice lines also hinted toward a romance between Reinhardt and Ana. Similarly, Blizzard kept teasing us by releasing matching sprays for Pharah and Reinhardt with the Winter Wonderland Overwatch event.
Reinhardt may not be Pharah's father, but we're not convinced that he and Ana didn't have a fling.