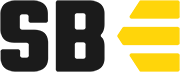 This article is brought to you by StatBanana, the best Overwatch strategy tool.
---
From elegant dining halls to cafés and bakeries, Overwatch players can now venture to the City of Love and take their team fights to the most elaborate areas of Paris following Tuesday's update.
The map is now live across all platforms, including on the PlayStation 4, Xbox One, and PC servers. Players can test out the map for themselves in the Arcade, Quick Play, and in custom games, but the map won't be available in Competitive until March 5.
As an assault map, the new Paris map features two main capture points attackers must secure in order to defeat their opponents. For the first point, Players must first capture a plaza in front of the Eiffel Tower before moving forward to secure a small area in an open courtyard.
Paris comes chock-full of stairways and buildings players can use to hide from enemies or create alternatives paths to get to each of the capture points.
Paris first hit the Overwatch PTR in late January, where players began experimenting with the map's interactive piano. Fans of the game have since shared their piano covers of well-known songs such as Ariana Grande's "7 Rings" and Beethoven's "Für Elise" in anticipation of the map's release.