First Overwatch developer Blizzard Entertainment gave us Tracer and Emily. Now, is the developer hinting at a romance involving Mercy and Genji?
New voice lines datamined from Overwatch's public test realm files and posted to Reddit feature a few lines from Mercy and Genji talking about sharing chocolates. Overwatch game director Jeff Kaplan mentioned in December that a Valentine's Day event was not planned for the game, though these voice lines certainly have that sort of holiday connotation. Maybe a Valentine's Day patch, at least? There's also the potential for a White Day patch, which is a Valentine's Day–like event held in Japan in March.
"I got you some chocolates, Genji," the Swiss healer is heard saying in the clip. "Swiss, they are the best." To which Genji responds, "Thank you, Angela. Perhaps you could share them with me?"
Another voice line, from Genji to Mercy, was also found in the files. "Angela, I have some chocolates for you," he says. "Not Swiss." She then responds, "I suppose it will have to do. Thank you, Genji."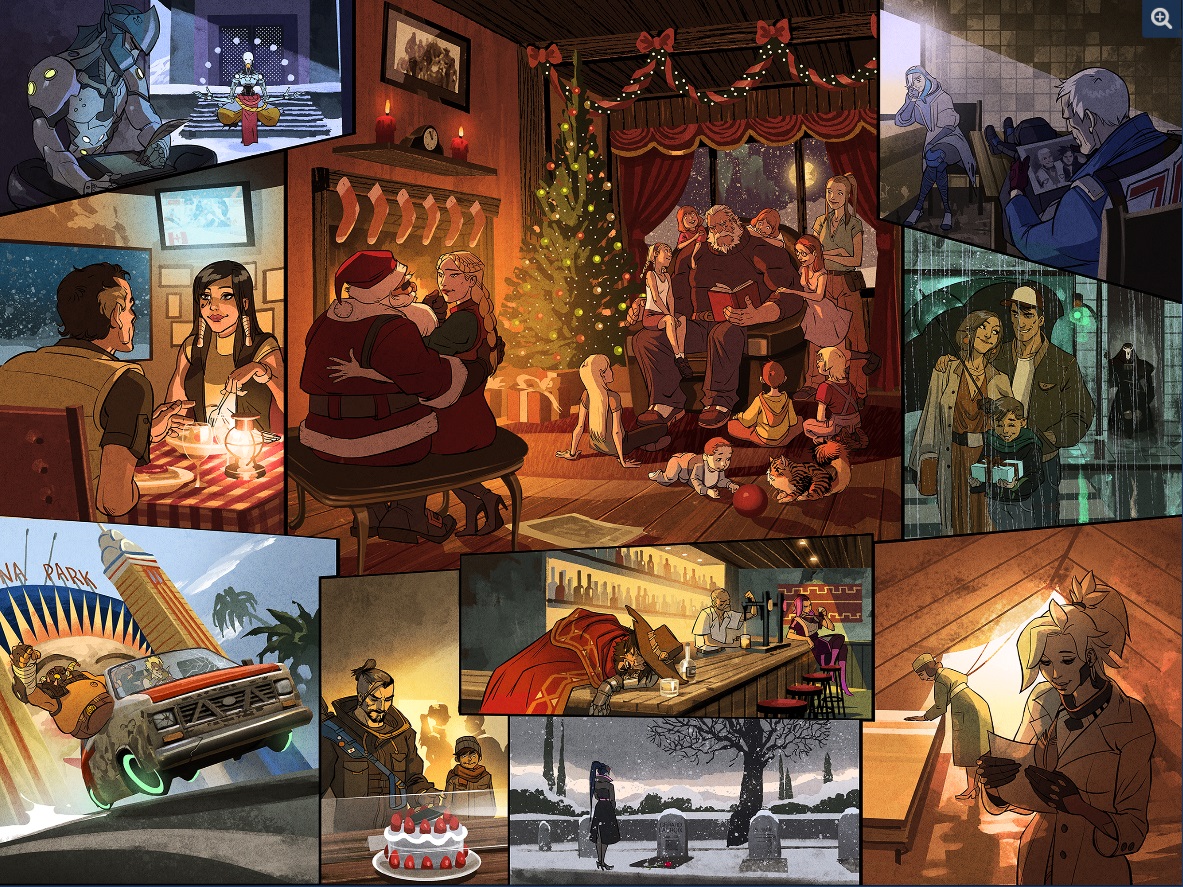 Fans started suspecting a potential romance between Genji and Mercy after the release of Overwatch's latest comic, "Reflections." Though not together in frame, Mercy and Genji seem to line up in the comic, at least in regards to what they're doing—Genji is writing a letter and Mercy is reading one.
Lines found also include a chocolate-themed quip between Hanzo and Genji, with Genji asking Hanzo if he received any chocolates. "Those were your amusements, not mine," Hanzo reponds.
So are Mercy and Genji definitely a thing? No, not definitely. But can Gency—that's Genji and Mercy—shippers run with this? Yes, yes, they can.