Blizzard's Overwatch Uprising event is now live, but some players are facing technical difficulties in loading up the game, citing super long queue times to just sign in.
The developer is currently investigating the cause of Overwatch's latency and disconnection issues. It sounds like the problem may be with the custom gave save feature, which was introduced alongside the cooperative brawl event. Thus, Blizzard has temporarily disabled the custom game save feature, three-on-three elimination, leader boards, and six-on-six capture the flag across PC, PlayStation 4, and Xbox One.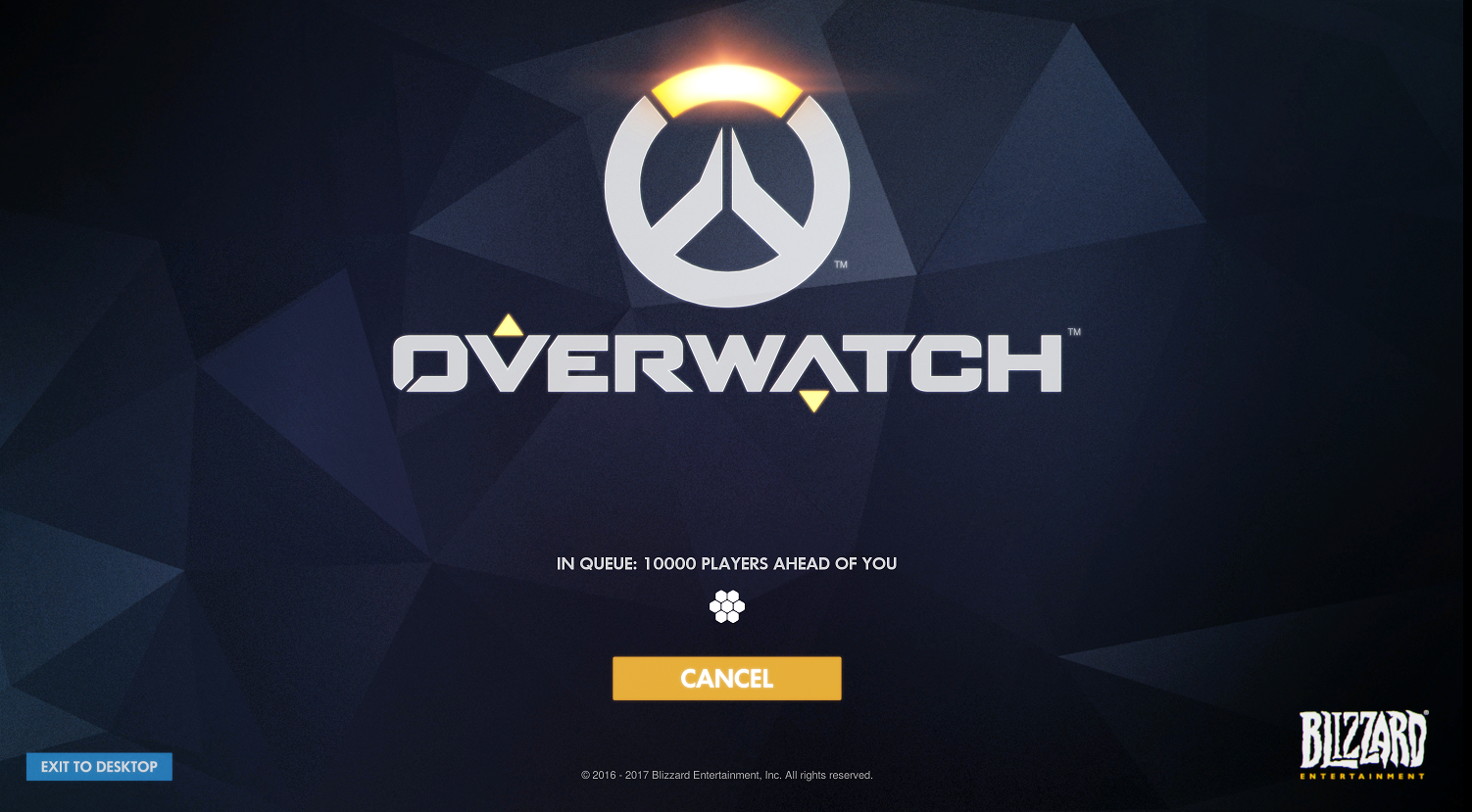 Players should see the change—if they can sign in—effective immediately. Queues are currently up to 50,000 players deep. Blizzard has not provided an estimated time for the technical issues' resolution.
Today's Overwatch Uprising event introduced a new playable element to the game, pitting four Overwatch heroes against a swarm of omnic extremists. Lúcio and Orisa both got hero balance changes, too. Likewise, there's a ton of new skins, emotes, and sprays.