It always starts with a simple tweet from an official Overwatch account—and then the community begins to go wild with speculation and excitement.
Blizzard has begun to tease new content for Overwatch. The theories have started to fly and the hype is building, but no one can be certain just yet what is exactly being teased just yet.
This was the tweet that went out Monday evening.
The embedded image and linked post by Atlas News, faux news organization in the Overwatch world, both allude to an event taking place on the moon. The Horizon Lunar Colony was a moonbase constructed by Lucheng Interstellar, and it was home to scientists and genetically enhanced gorillas. We know one of them to be Winston, one of the game's heroes.
What happened at Horizon Lunar Colony has been mostly a mystery up until now. Winston's official bio explains that the other gorillas led an uprising and killed the scientists, but the news post has started to shed a light on the situation. It contains a series of e-mails back and forth between professors, and the above image which lists a number of specimens, likely the enhanced gorillas.
Seven of the specimens are accounted for, but two of them are not. One of them is Winston, who somehow escaped confinement and ended up on Earth where he became a successful scientist and Overwatch member. The other is named Hammond. This is where it gets interesting.
One of the emails specifically mentions Hammond by name, saying that no one has seen him in a week and that he was one of the "smaller" test subjects. It seems plausible that Hammond may have been one of the apes to lead the insurrection at the lunar base, and thus somehow may still be alive somewhere.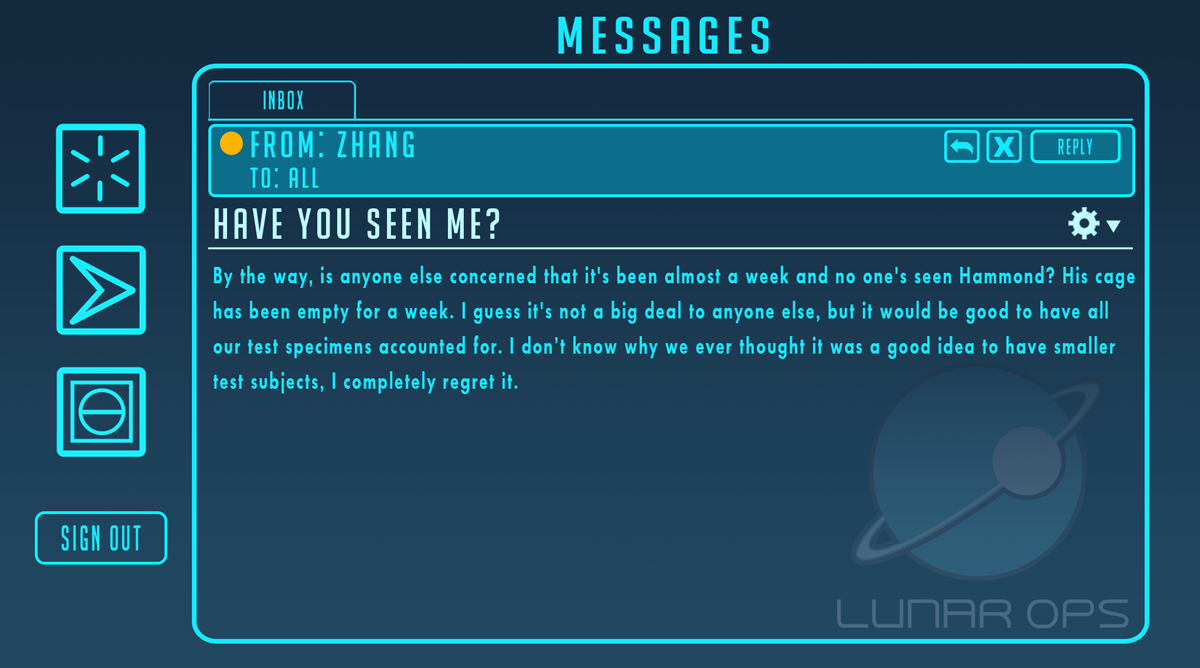 Blizzard has only done this type of social media teasing for heroes in the past, so it's likely that this means a new hero is on the way. After all, Overwatch game director said that a new hero was "on the horizon." It seems likely that this was a sly play on words, and that this tease is directly correlated to what he was speaking of.
Is it possible that the new hero is Hammond, a genetically enhanced "smaller" ape from the same Horizon Lunar Colony that Winston came from? That seems like the most likely scenario. It's also possible that this could be hinting at a new map, as small changes on the Lijiang Tower map hint at something involving the lunar colony, as found by Redditor BillyDiesInTheEnd.
Could Overwatch be adding both a new hero and a new map? Right now, it's anyone's guess, but the argument could be made for both scenarios. If previous new content teases are anything to go by, we should all know more within the coming days and weeks.