A new comic-style Overwatch animation tells a spooky story about the one and only Dr. Jamison Junkenstein.
"The Return of Junkenstein" tells the story of Junkenstein's thirst for revenge, as he has returned once again in 2017's version of Overwatch's Halloween Terror event. New to the PvE activity are playable heroes Torbjorn, Widowmaker, Genji, and Zenyatta, and they all play roles in the comic as well.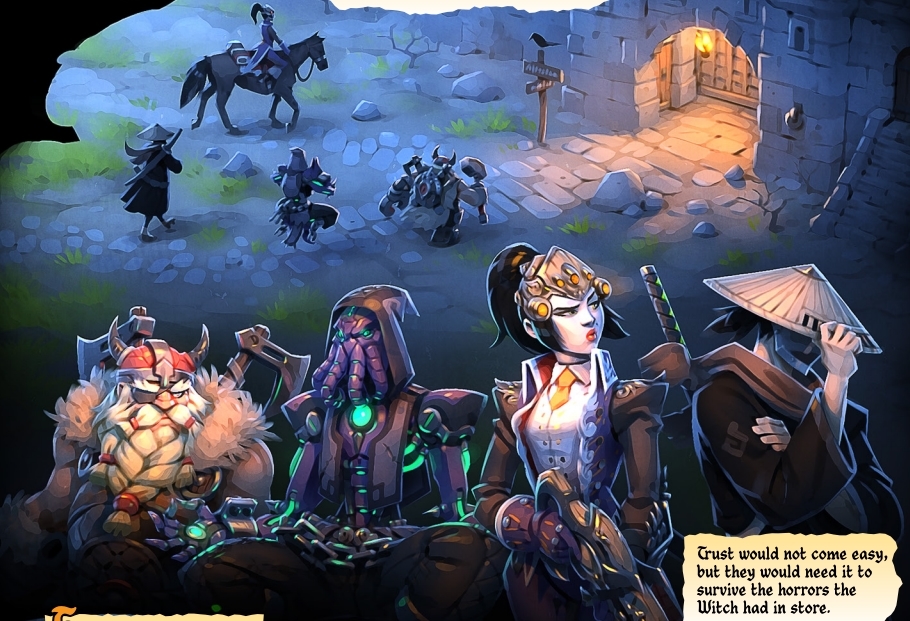 A notable part of the comic is how three of the four heroes are shown in some of their in-game skins—Torbjorn in his new Viking skin, Zenyatta in his new Cultist skin, and Widowmaker in her Huntress skin.
It's Genji, though, who appears in a new outfit, playing a role known as the Swordsman. It looks like traditional Japanese garb with an Asian conical hat. Could this possibly be a future Genji skin, or is it just for the comic?
The story ends with the five villains of Junkenstein's Revenge meeting up against the new heroes, as the Witch (Mercy), The Reaper (Reaper), The Summoner (Symmetra), and Junkenstein's Monster (Roadhog) join forces with Junkenstein to fight them.
Overwatch's Halloween Terror event is live until Nov. 1, and it offers a bunch of new skins and customization items.