Rumors of Overwatch coming to Mac computers swirled throughout the BlizzCon weekend, but Blizzard itself was quick to shut them down.
Overwatch fans on the Mac gaming subreddit found a potential installer for Overwatch on Mac—but it doesn't work. Overwatch appeared in the Blizzard Battle.net client for Mac users that downloaded the found link, but the game was never playable.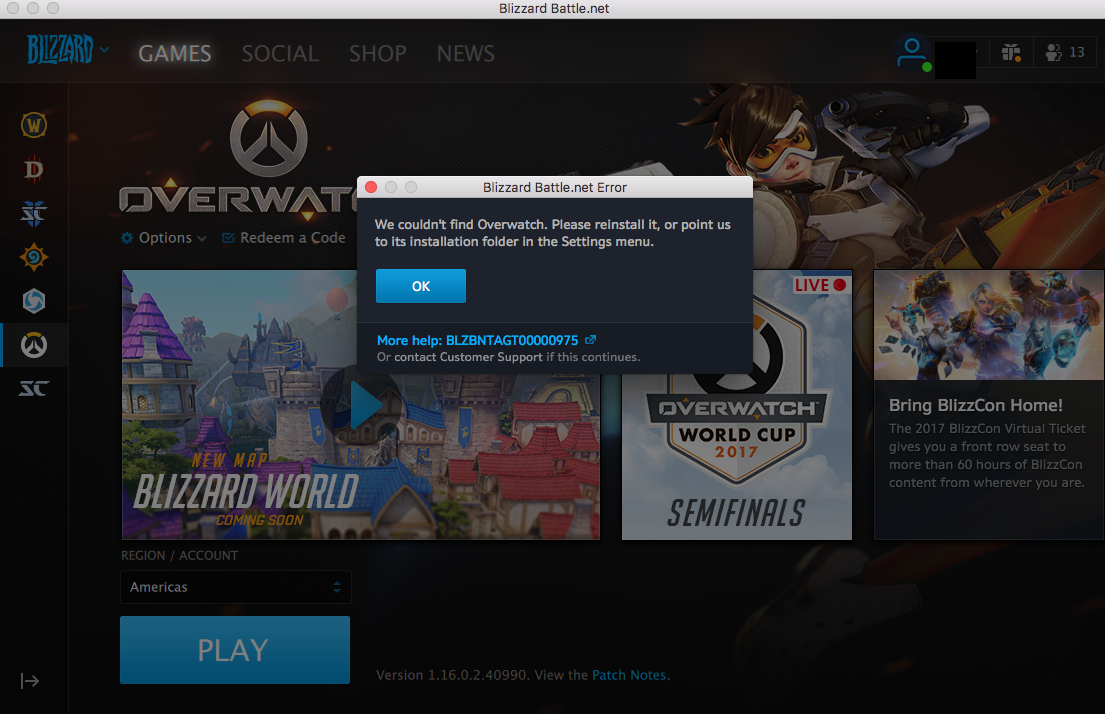 Blizzard responded to Polygon's request for comment with the note that the developer has nothing to announce right now. Overwatch gameplay systems lead engineer Tim Ford also commented on Overwatch for Mac during an interview with Gadgets360.
"We have no plans of giving [sic] this game on the Mac," Ford said. "There are several technology decisions that Apple has made that has made it a little difficult for us to release Overwatch in the way we want it to be consumed, and that is why we haven't pursued it."
From both statements, it's safe to assume the Overwatch installer on Mac was a bug. Overwatch game director Jeff Kaplan previously said Blizzard was "open minded" with regard to launching on Mac, but it sounds like now is not that time.