Blizzard has added an in-game memorial for Dennis "INTERNETHULK" Hawelka.
The Overwatch developer added a white flower, a candle, and a symbol to the game's Eichenwalde map. Hawelka, a German national and former Overwatch coach and pro player, passed away earlier this month at the age of 30.
Related: Blizzard to honor INTERNETHULK with a seasonal Overwatch League award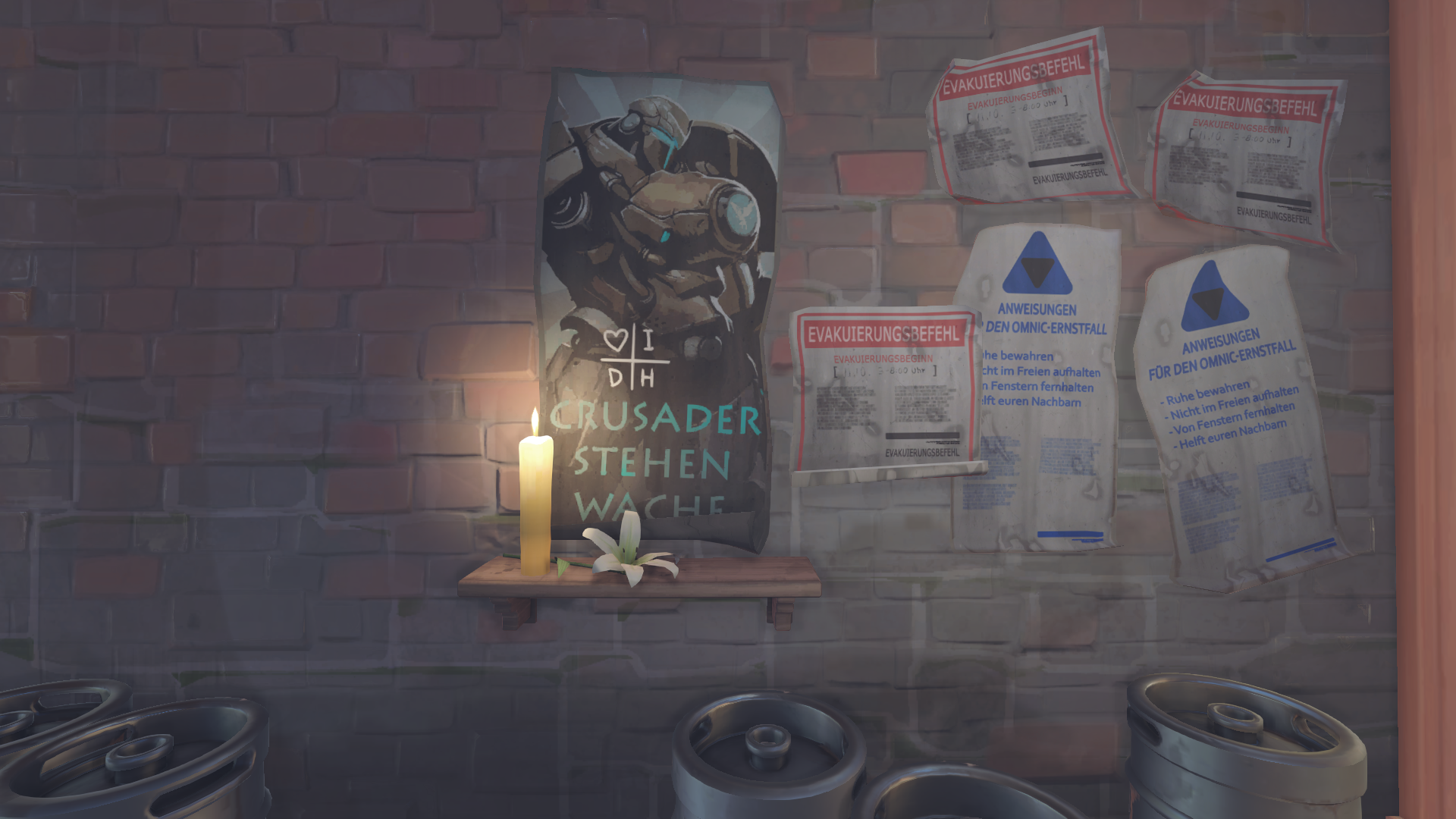 Eichenwalde is Overwatch's German-based map, so it's fitting for Hawelka's tribute to be found there. The memorial is found in Eichenwalde's attacking spawn near a Crusader poster and a stack of kegs.
The developer will also memorialize Hawelka's legacy with a seasonal award within the Overwatch League. "He reached out to those around him, drew them in and built them up," Blizzard wrote in a blog post on the Overwatch League site. "In doing so, he not only helped forge the foundation of competitive Overwatch worldwide, he changed countless lives for the better, in game and out."
The Dennis Hawelka Award will be given out to the Overwatch player who's made the most positive impact on the community.
The details surrounding Hawelka's death are still unknown. His death was confirmed on Nov. 8 on Twitter by Team Liquid owners Steve Arhancet and Victor Goossens. "We are in touch with his family, and are supporting them in every way we can while we all try to grasp the loss," the owners wrote. "We humbly ask everyone to respect his family's privacy during this difficult time."