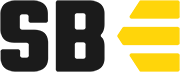 This article is brought to you by StatBanana, the best Overwatch strategy tool.
---
The schedule for the 2019 Overwatch League All-Star event is here, and fans have gotten their first look at the exhibition matches that will be featured during the annual festivities.
The All-Star event kicks off May 15 with players competing in a variety of custom skill matches. Among the exhibition matches include a Talent Takedown, where coaches from the Atlantic and Pacific divisions draft teams consisting of Overwatch League broadcast talent in a three-map series. There will also a Widowmaker 1v1, where players from each division will face off in a headshot-only elimination bracket.  
Fans can vote for additional Arcade modes they would like to see played when voting opens on the Overwatch League Twitter account tomorrow. The list of possible game modes includes Healers Never Die, a supports-only mode, and Sibling Rivalry, with teams consisting of three Genjis and Hanzos each.
On May 16, the Atlantic and Pacific teams will face off in the main event, a first-to-four map series with Overwatch League game settings. All players on both teams are required to play at least one map during the series, and one All-Star coach will help manage rosters and strategy.
Fans can still vote for which players they would like to see play in the All-Star event before voting closes on April 28. The top six most-voted players with from each division, up to two players per role, will start at the event. Additionally, 12 reserve players per division chosen by player, coach, broadcast talent, and staff, will receive the chance to participate on both days.
Games begin at 8 pm CT each day on the Overwatch League site, Twitch, and ESPN2.