Nanowhy will power up any of its other Pokémon heroes at inappropriate times, while Helgal will only heal when it's generously thanked. Reino, on the other hand, is the Pokémon hero that charges into battle even when not called on.
This is the world of Watchemon—Overwatch and Pokémon—created by artist Miles Hansen. Twenty-two characters got a Pokémon-inspired new look, introduced by Professor Banana. (That's Winston.)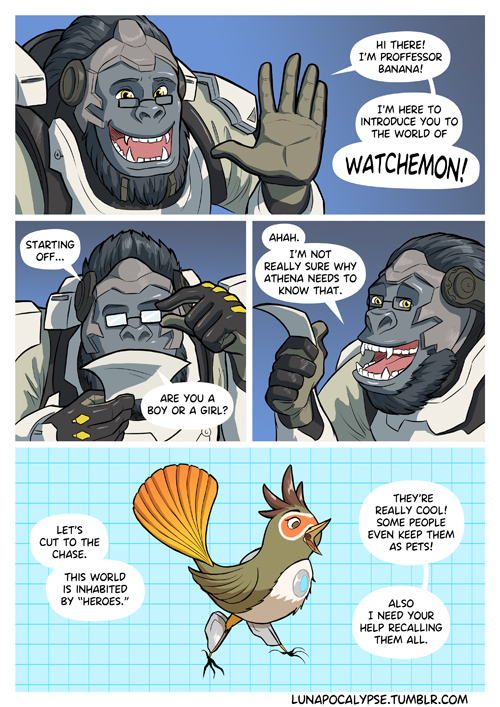 "The simple rules I sort of followed [in creating Watchemon] went along the lines of keeping the designs simple to keep that connection with Pokémon (something I sort of broke most of the time)," Hansen told Dot Esports, "seeing as the creature designs in the game/anime don't get too into detail."
Capturing certain posturing from first generation Pokemon also helped in establishing similar design cues. Hansen points to Pokémon Nidoqueen and Watchemon Pubqueen as an example of that.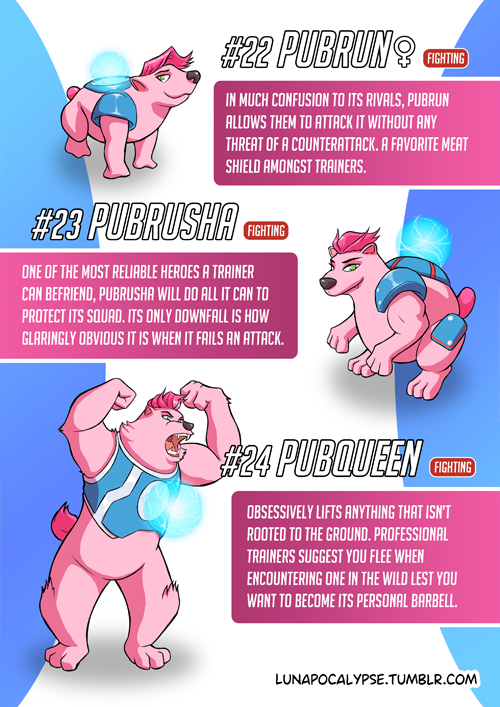 "The Overwatch connection was more color based and taking a lot of similar shapes and props that you couldn't mistake for anything else," Hansen added.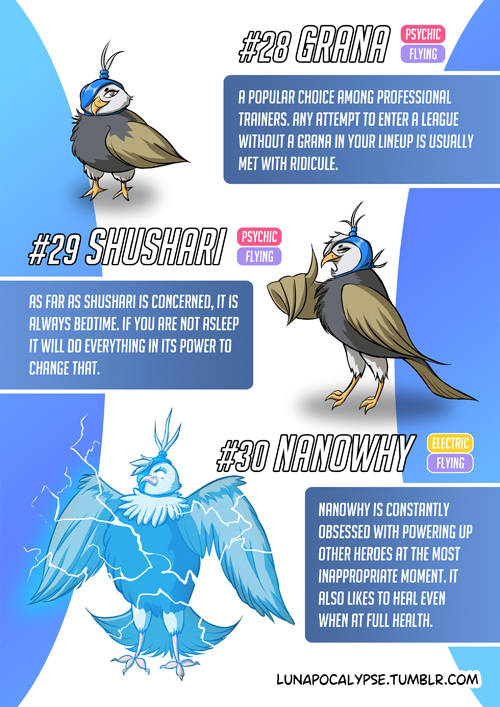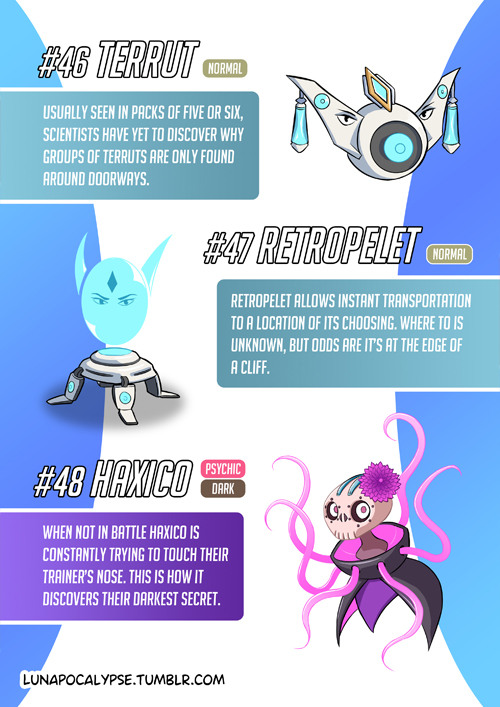 See the rest of Hansen's re-imagined Overwatch Pokemon on Tumblr. Those, of course, includes Terrut. Usually clumped into packs of five or six, Terrut's have scientists baffled as to why they're "only found around doorways."
About the author