Another Overwatch hero may be gearing up for entrance into Heroes of the Storm.
Last week, Blizzard published a video called "Resurrecting Kel'Thuzad: Finding the Fun" that detailed World of Warcraft character Kel'Thuzad's design in Heroes of the Storm—and hiding in the upper left corner were two names, Hanzo and Alexstrasza. Hanzo, of course, Overwatch and Heroes of the Storm hero Genji's brother, while Alexstrasza is a World of Warcraft character.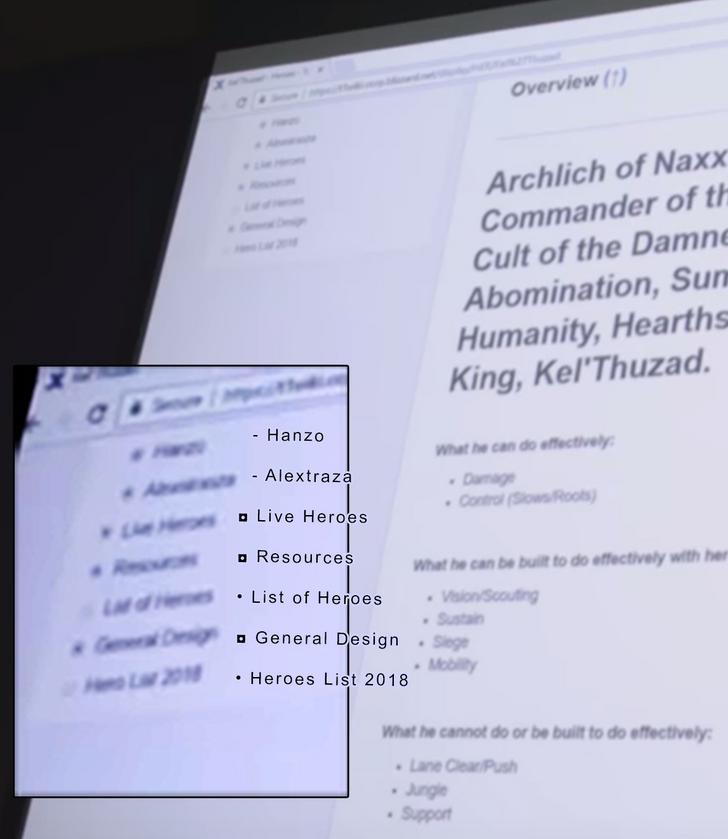 Reddit user Spellethur spotted the names in the blurry image. While there's nothing conclusive about the image, it may be a hint at who's yet to come. And Hanzo's inclusion in the Blizzard MOBA makes sense: Just imagine how great the interactions between the Shimada brothers would be.
With BlizzCon on the horizon—it's scheduled for early November—it's possible Blizzard plans to reveal the new Heroes of the Storm characters at the big event. Should Hanzo join the cast, he'll be reunited with Overwatch heroes Tracer, Genji, Zarya, and D.Va.
Watch out, Heroes of the Storm. Hanzo mains may be coming.
H/T Reddit