Overwatch hero D.Va was once a professional gamer playing StarCraft, but apparently StarCraft 2's Kerrigan is also a fan of D.Va.
In a Heroes of the Storm preview video posted to YouTube on July 3, Blizzard showed off a bunch of skins coming to the developer's MOBA game. All of them are pretty cool, but Kerrigan's D.Va cosplay is the coolest. The skin doesn't have Kerrigan going full D.Va; instead, she's re-colored with a D.Va palette, with hints of the Overwatch heroes' MEKA unit spread throughout.
Of course, she's got D.Va's bunny whiskers, too. Images datamined months ago show more details, including an adorable zergling logo replacing D.Va's standard bunny on the shoulder. If the datamined images are correct, Kerrigan will also be getting a new D.Va-themed ride.
It's not the first time D.Va and Kerrigan have crossed paths in Heroes. When D.Va was added to the game's public test realm in May, D.Va's voice lines revealed some great interactions with StarCraft's heroes. "Kerrigan? You're real? I am such a huge fan!" D.Va says.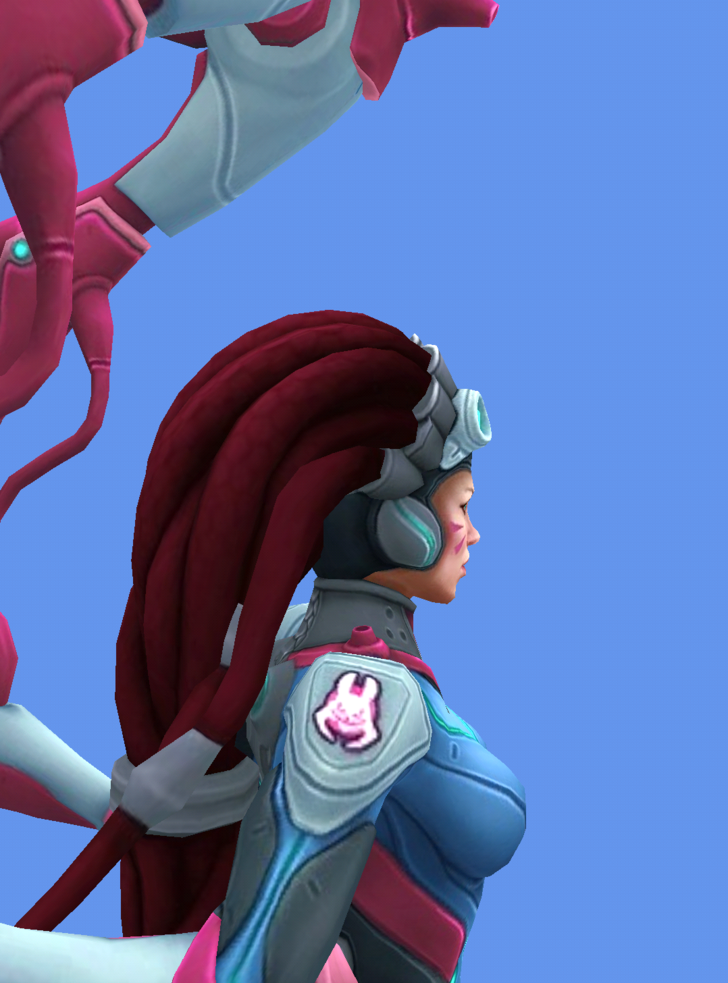 Blizzard didn't expand on exactly when the new skins will make it to the Nexus—but it according to the developer, it should be soon.