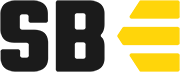 This article is brought to you by StatBanana, the best Overwatch strategy tool.
---
Many fans assume that the only place for monumental wins and dramatic storylines is the Overwatch League.
Overwatch Contenders team Second Wind would like to prove those fans wrong.

During last night's North American Contenders games, Second Wind took a shocking 3-2 win over Chicken Contendies with a roster that was built six hours before game time. The players had one single hour of practice as a team before the game began.

On April 7, three of the players on Second Wind's starting roster left to pursue other opportunities. Two players, off-tank Daniel "Gods" Graeser and main tank Normund "sharyk" Faterins, joined the Montreal Rebellion, the Toronto Defiant's Contenders team. A third player, Nicholas "Speedily" Zou, has yet to announce his plans.

Second Wind, left with half a roster, called in favors. Former Second Wind DPS Corey "Frill" Scoda, who recently left NA Contenders team XL2 Academy due to burnout, joined to help. Frill also stepped up to play main tank —a role he hadn't ever played professionally. Another former Second Wind player, Joshua "Ezire" Felix, joined to play DPS.
An Open Division player, Alex "A10" Kuipers from Triumph Gaming and Jonas "BarbieQ9130" Hestréus from EU Contenders team Shu's Money Crew EU, rounded out the roster. A set of screenshots shows that this roster was put together at 10am Pacific time, only six hours before Second Wind's game.

Second Wind faced Chicken Contendies, a team that moved its way up through Open Division to Contenders on the Overwatch Path to Pro. Contendies is an established team that brought a respectable 2-3 record into their game with Second Wind. On the other hand, with such a "makeshift" roster, many doubted that Second Wind could win. During the broadcast, NA Contenders caster Andrew "ZP" Rush said, "getting [one map] was already beyond people's expectations."

Despite expectations, the match was even throughout. Second Wind took King's Row and Junkertown due in part to the healing duo of main support Kobe "HelloImHalo" Hamand and Mikaël "Hidan" Da Silva. They are also the only two members of Second Wind who played a Contenders game together before this match. Contendies capitalized on Second Wind's lack of coordination on two maps, Lijiang Tower and Hanamura. Despite the best efforts of Contendies' star DPS Anthony "harbleu" Ballo, Second Wind won tiebreaker map Nepal after three rounds.

The win is a monumental testament to the recruiting efforts of Second Wind—efforts that are perhaps both a blessing and a curse. Second Wind has a history of finding and developing talent that other teams have scooped up. In the regular season of North American Contenders, which began March 4, Second Wind lost six players from its roster to other opportunities. Two of their former players have even made it to the Overwatch League. Nathan "frd" Goebel signed with the Atlanta Reign and Hong "im37" Jin-ui signed with the Toronto Defiant, though im37 only played one game with Second Wind.

Second Wind has already secured a spot in the North American Contenders playoffs, no matter who ends up on the roster. Their next game is against the Montreal Rebellion on April 15 at 8:00pm CT. All Contenders matches, including past broadcasts, can be viewed on the official Overwatch Contenders Twitch channel.