Overwatch Contenders Season Zero has its champions in eUnited and Immortals—but it's already time to start thinking about Season One.
Blizzard revealed on stream that Season One of Overwatch Contenders will begin the week of Aug. 14 and continue with six weeks of online play immediately following the Overwatch World Cup group stage. As with Season Zero Europe and North America will compete separately, though this time the prize pools are $100,000 per region—double what they were for Season Zero.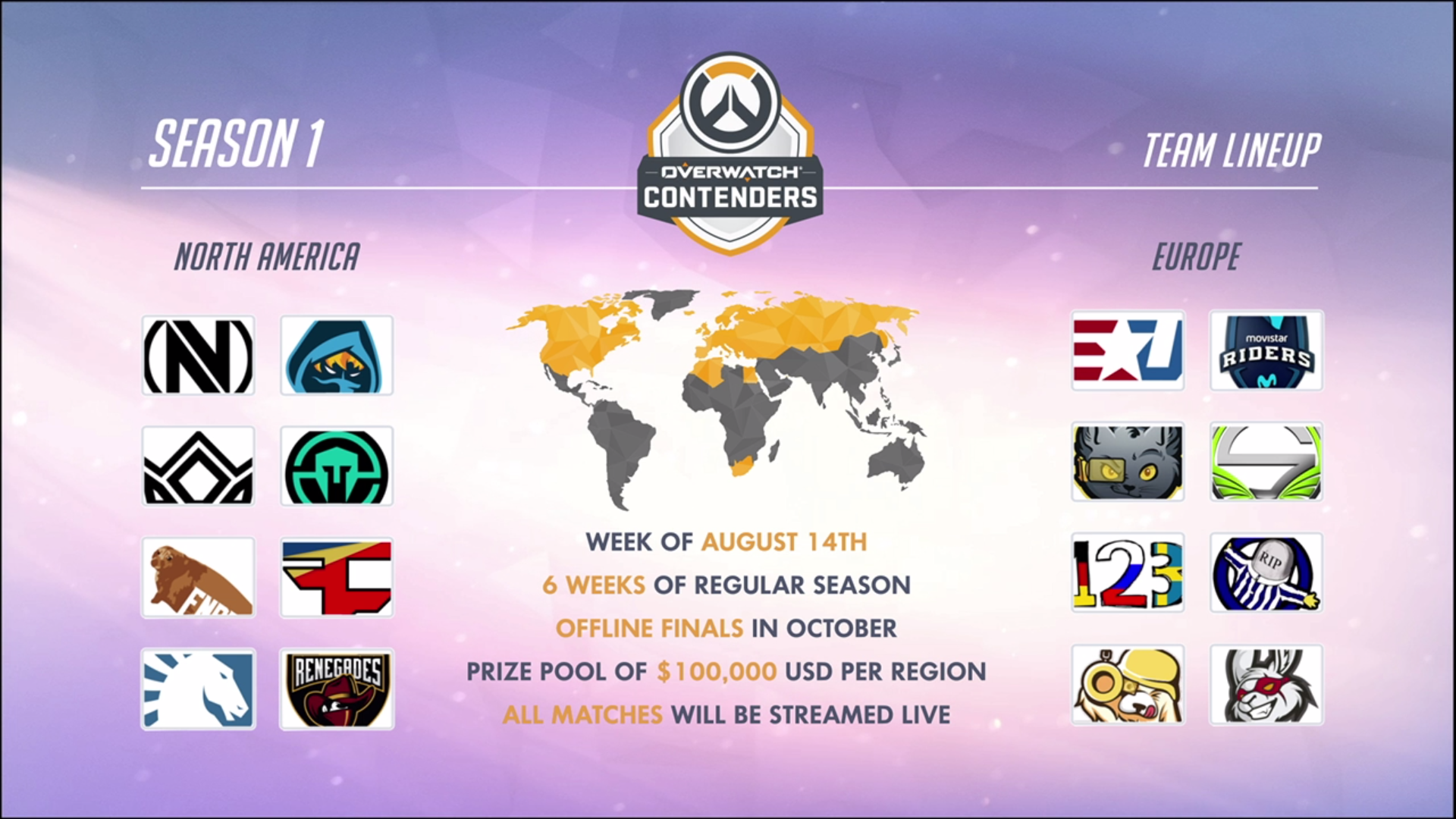 All Overwatch Contenders Season One matches will be streamed live, which is a change fans will be very happy to hear. One of the biggest complaints for Season Zero was the amount of games shown off-stream—but that won't be a problem next season.
Related: Agilities slices his way to an Immortals victory in Overwatch Contenders NA
Overwatch Contenders Season One will conclude with offline finals events in October.
Team EnVyUs and Rogue have been automatically seeded into Overwatch Contenders Season One in North America, given their performances at OGN Overwatch Apex in South Korea. They'll be joined by North American Overwatch Contenders champions Immortals, as well as Kungarna, FNRGFE, FaZe Clan, Team Liquid and Detroit Renegades.
European champions eUnited will be joined by Movistar Riders, Laser Kittenz, Team Singularity, 123, Rest in Pyjamas, Bazooka Puppiez, and Misfits.