The Overwatch developers have wronged Australia as a whole.
Blizzard pleased fans by revealing new Overwatch map Junkertown—set in the Australian outback—at gamescom in Cologne, Germany, but as folks got a closer look, they realized that one key detail was wrong.
"On the new map, Junkertown, after the first checkpoint, there is a sign on the street corner which advertises 'take out,' a term which I guess is more commonly used in America," Reddit user RagingWinston said. "In Australia, we actually call it 'take away,' rather than the other." Dot Esports has confirmed with its Australian correspondent that this is, indeed, a rather grave mistake.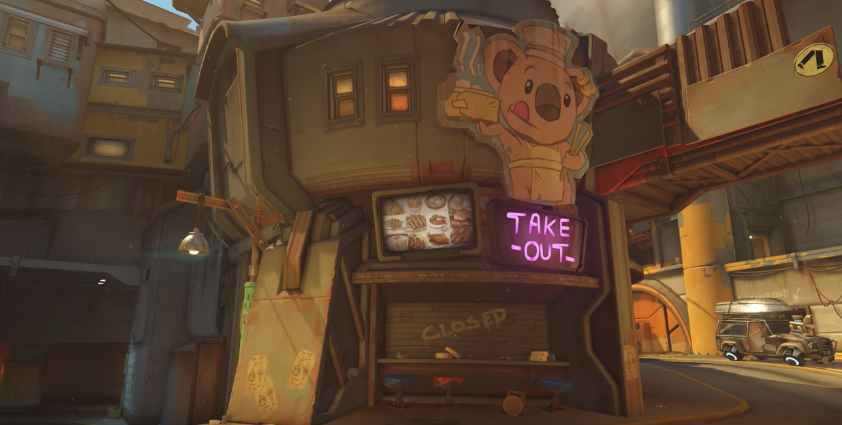 Blizzard, please.
Overwatch game director Jeff Kaplan was quick to show up to the Reddit thread to apologize for the team's misdeeds, however.
Related: Seagull gives fans a tour of Overwatch's new map
"I'd like to offer a direct apology to the entire country of Australia," Kaplan wrote. "Please forgive our cultural insensitivity. We will fix this in an upcoming patch. The sign travesty will most likely go live for some period before being fixed."
In a later post to Reddit, Kaplan gave an update: A Blizzard employee called Andrew has already fixed the sign.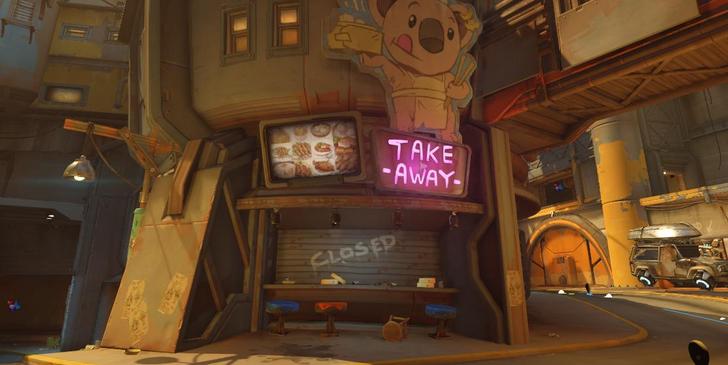 The Australian Overwatch community is extremely pleased at how swiftly the developer took action against this wrongdoing. But there's still one thing that Blizzard needs to adjust, according to Kaplan. "I've been told by [Australian Overwatch YouTuber] Muselk that our coffees are too large as well," Kaplan wrote. "We're learning… trying, over here…"
Only time will tell is Australia will forgive Blizzard, or take some kind of righteous retribution.