With each new Overwatch event, Blizzard Entertainment's designers have a chance to flex their muscle and get creative with the game's heroes, and Overwatch Anniversary might be their best creative showing yet.
Past events have been constrained to a certain theme, like Halloween Horror's costume aesthetic or Winter Wonderland's holiday pattern, but Anniversary is nothing more than a chance for the team to stretch their legs and do something different with the heroes.
Here's a look at what skins you'll be aiming for.
Dune Buggy Bastion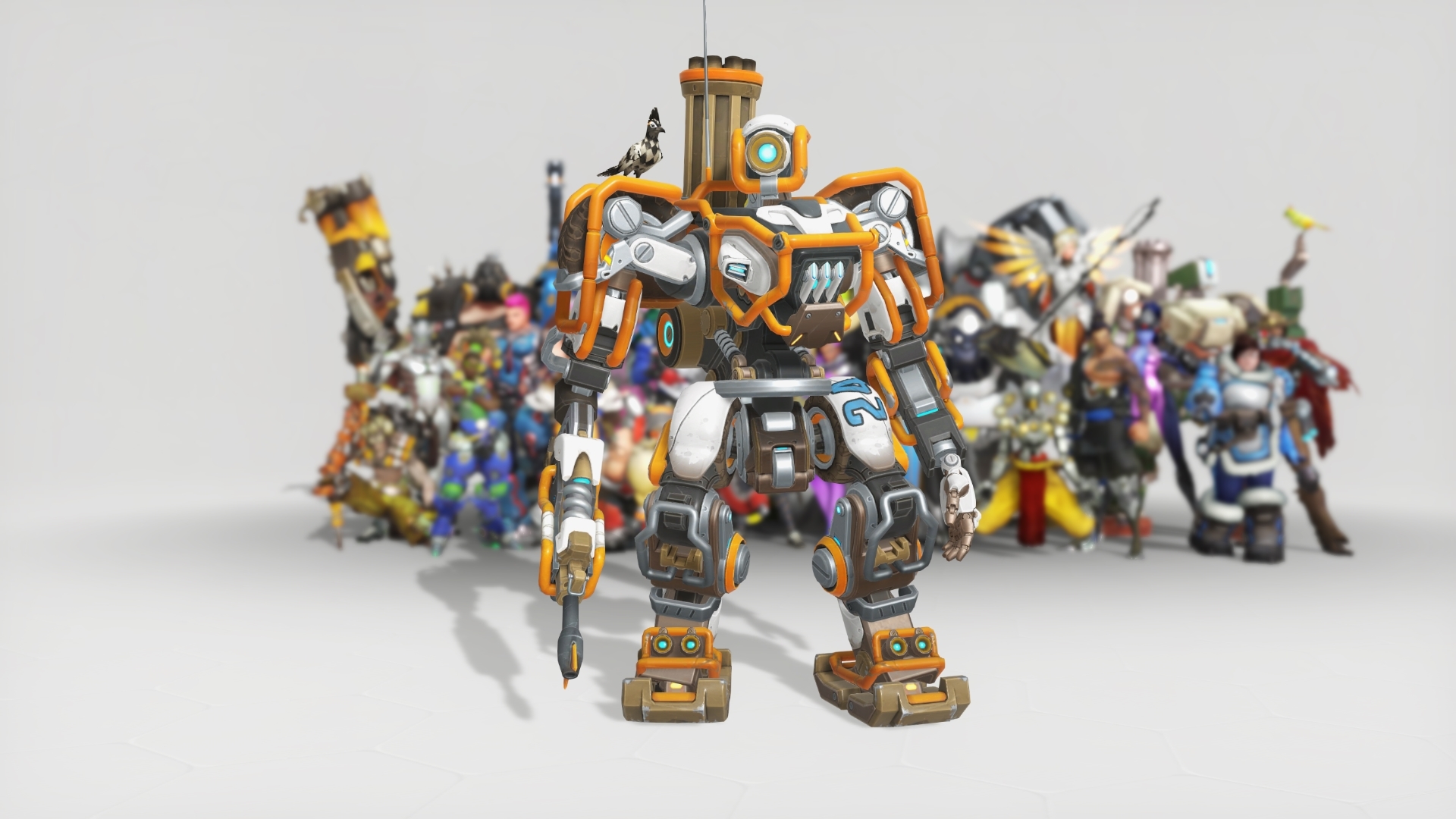 The name says it all. This iteration of everyone's favorite lovable murder machine has him looking like a beach vehicle. Even his little bird companion Ganymede has a checkered pattern on him, ready to race.
Cruiser D.Va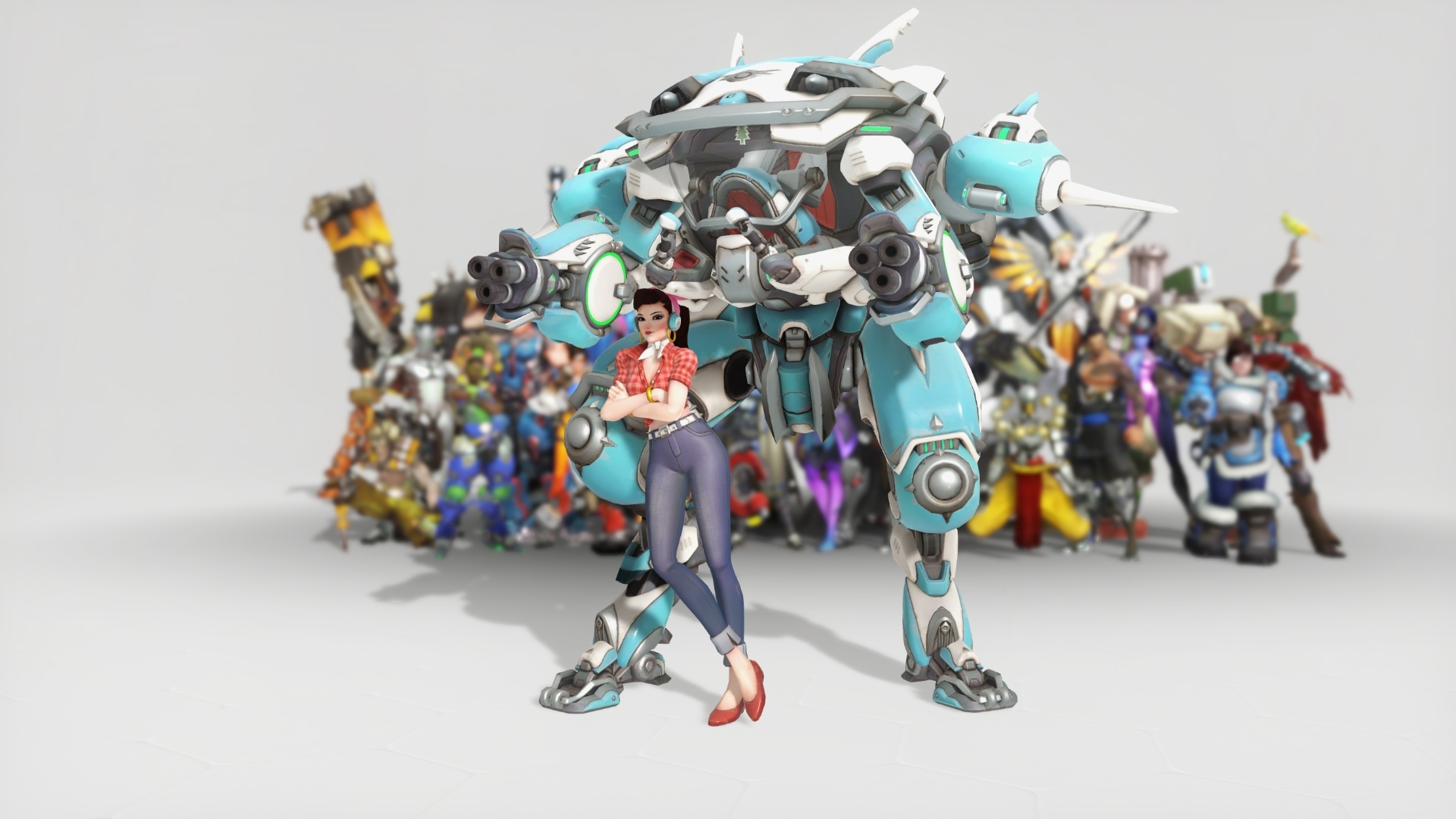 Both D.Va and her MEKA get a 1950's makeover with this awesome skin, as she looks like she was pulled straight out of an episode of I Love Lucy. Her mech even borrows the aesthetic of an old school muscle car of days gone by.
Sentai Genji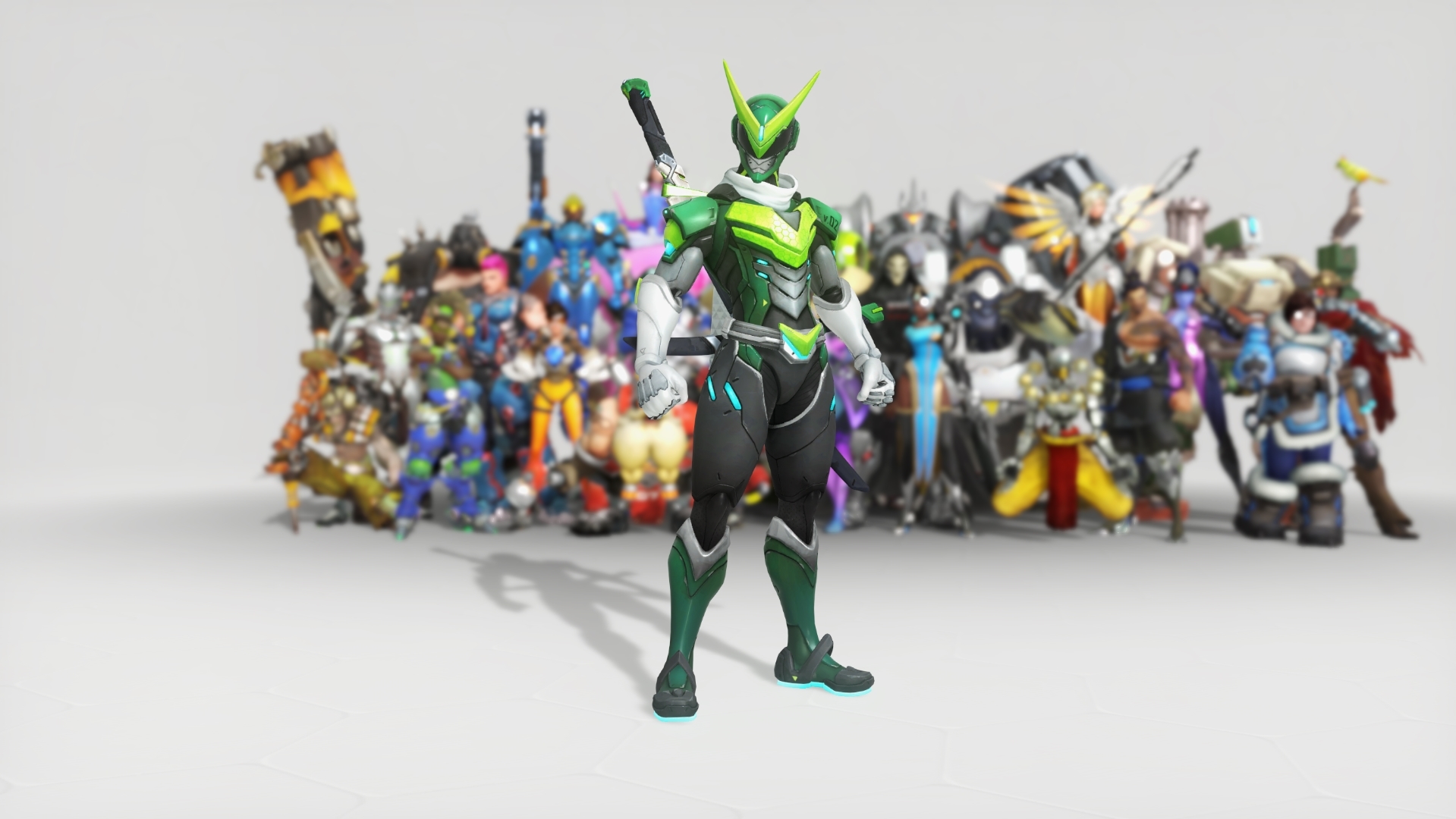 Genji looks like he was pulled out of a 1990's kids show. Did you know that the Japanese equivalent of the Power Rangers is called Super Sentai? Sentai translates to "task force" or "fighting squadron" in Japanese.
Cyberninja Hanzo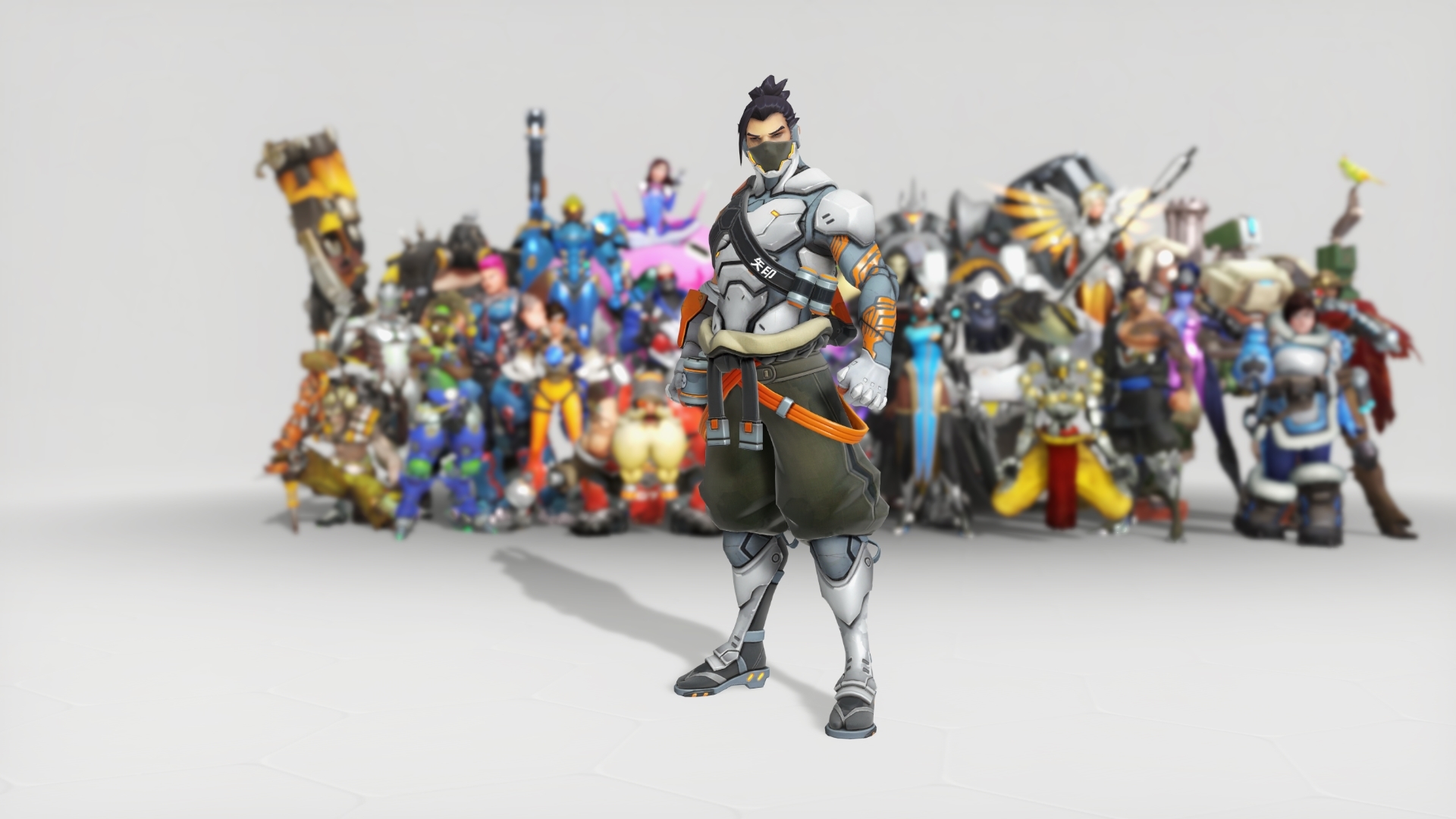 Genji's brother also gets the new skin treatment with a cyborg variation, to get a taste of his own medicine. The mask that covers the bottom of his face is especially epic.
Jazzy Lucio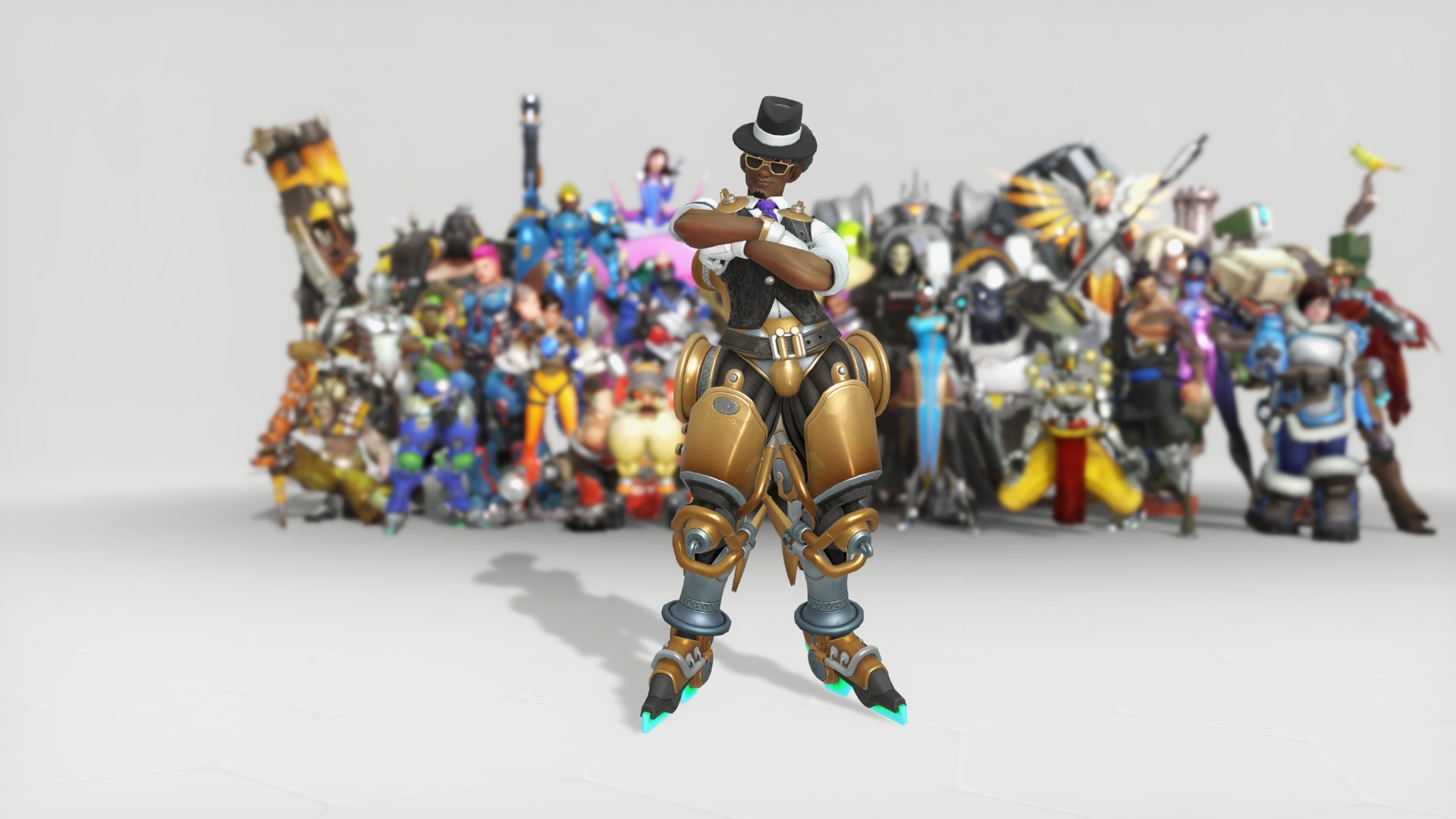 This variation of Lucio trades in the electronica and the wub wubs for some good old fashioned brass and classic style. The top hat and sunglasses really make this skin pop.
Beekeeper Mei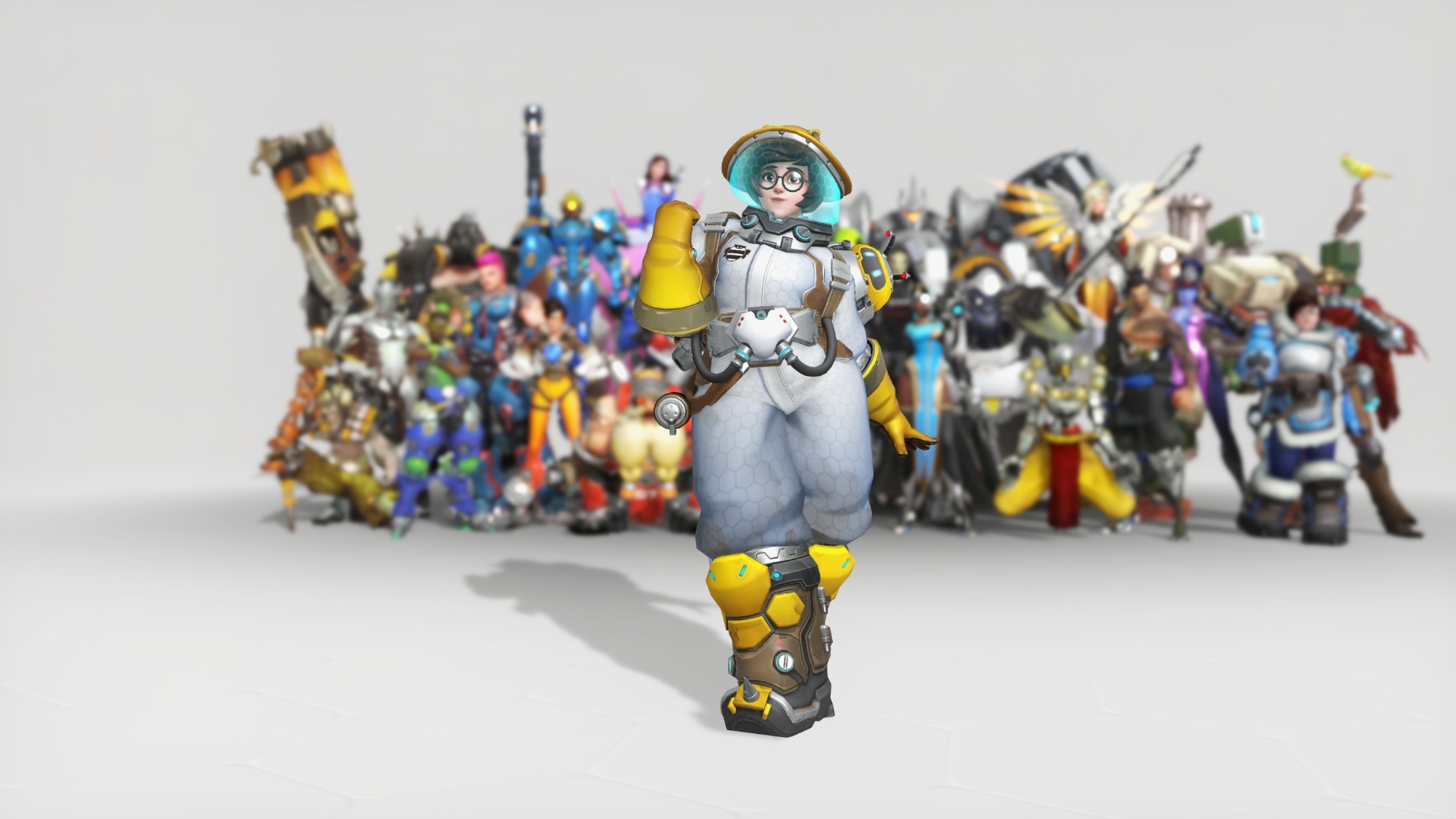 One of the more interesting skins of the bunch, this one has Mei ditching her winter garb for a beekeeper suit for some reason. Maybe in her spare time she really enjoys harvesting her own organic honey?
Bedouin Pharah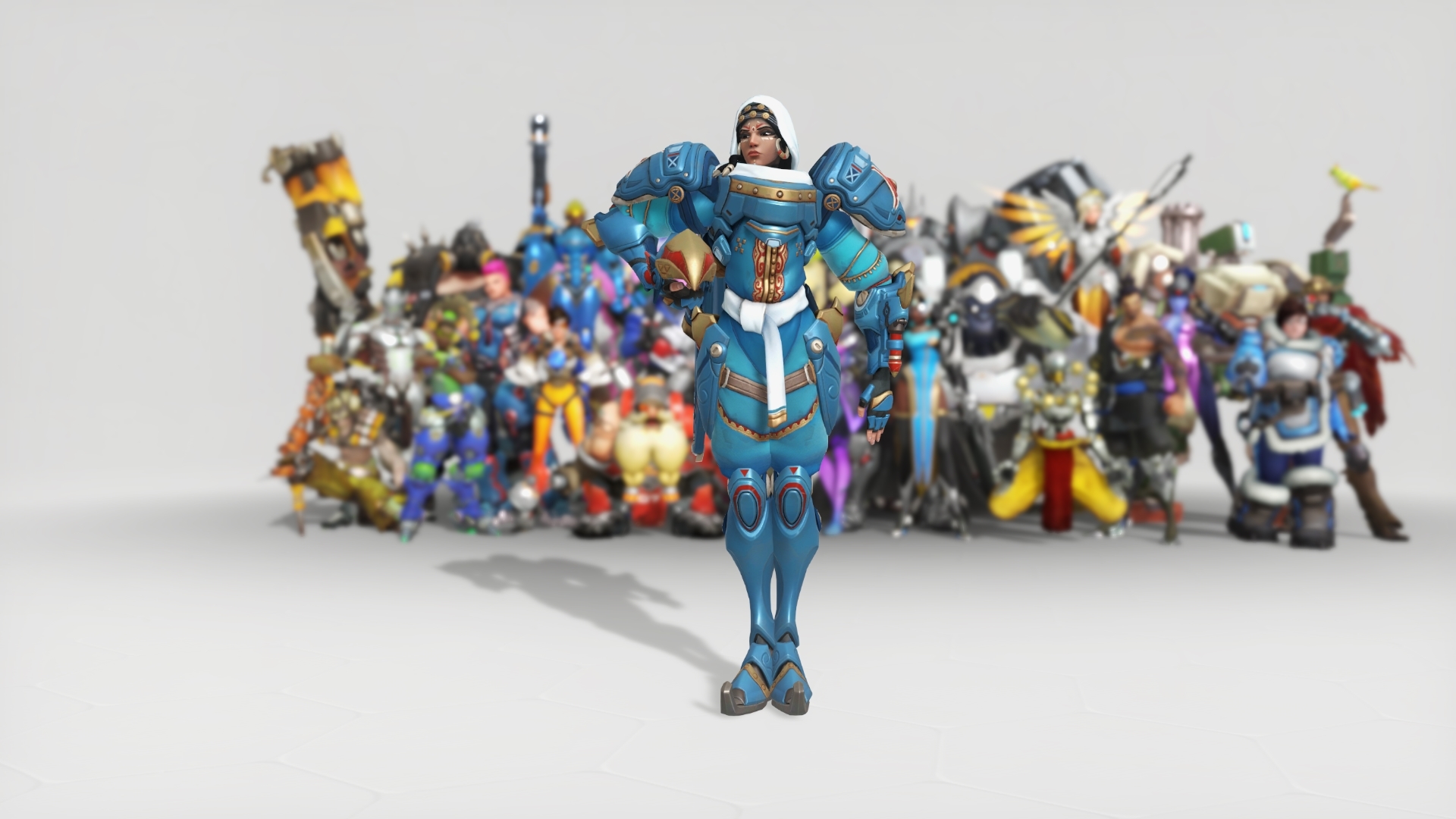 This skin fits the famous description well, harking back to Pharah's heritage. The design on her rocket launcher is exceptionally cool.
Cyborg: 76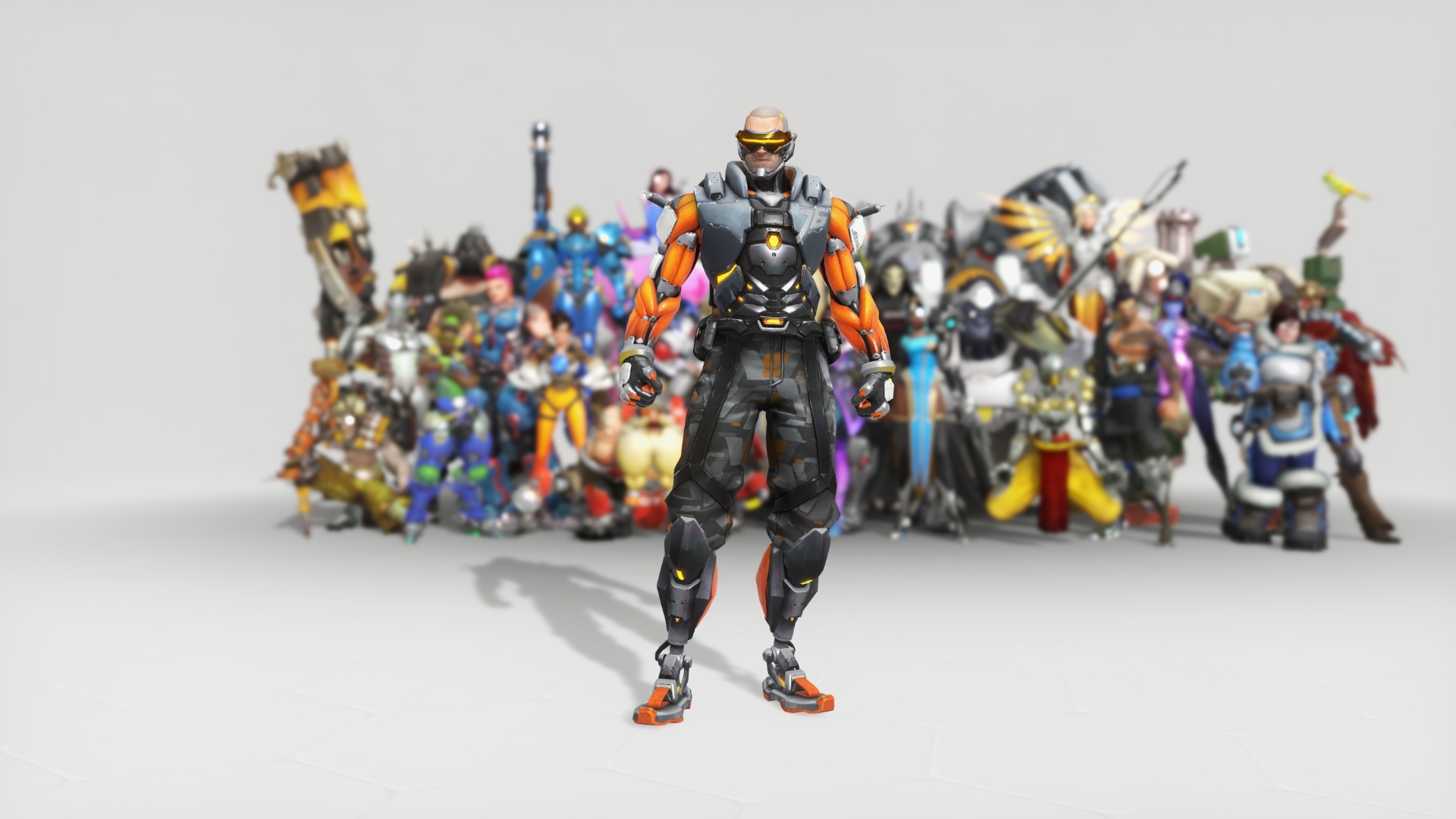 Another cyborg skin has Soldier: 76 in a very different color palette: gray and orange. It's possible that this skin could be lore-related, as Jack Morrison somehow survived his run-in with Gabriel Reyes (Reaper) that turned the both of them into the alter-egos we know today.
Oasis Symmetra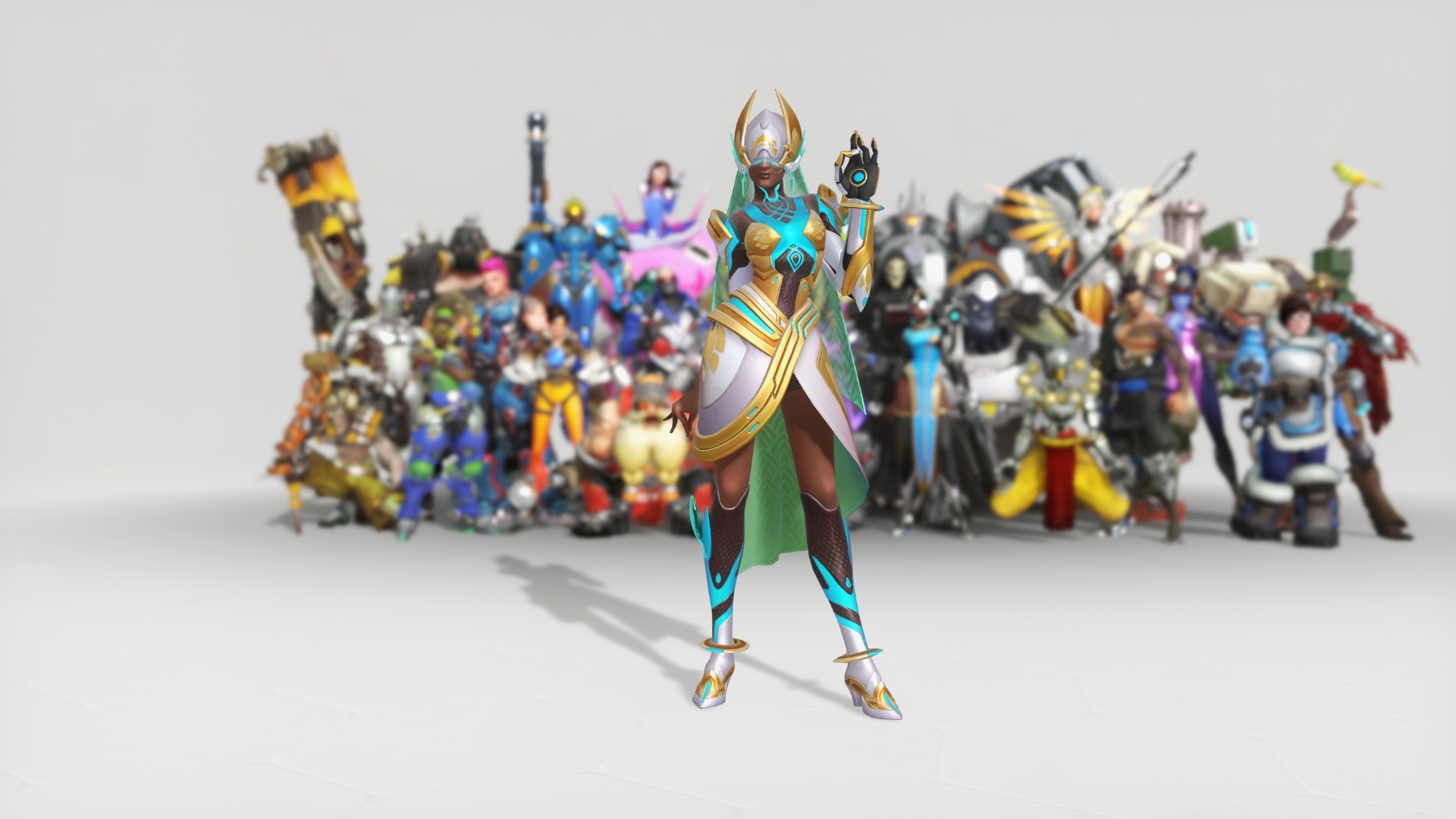 This skin looks like it draws inspiration from the map of the same name. It should hopefully please Symmetra fans as this is the first Legendary skin she has received since launch.
Graffiti Tracer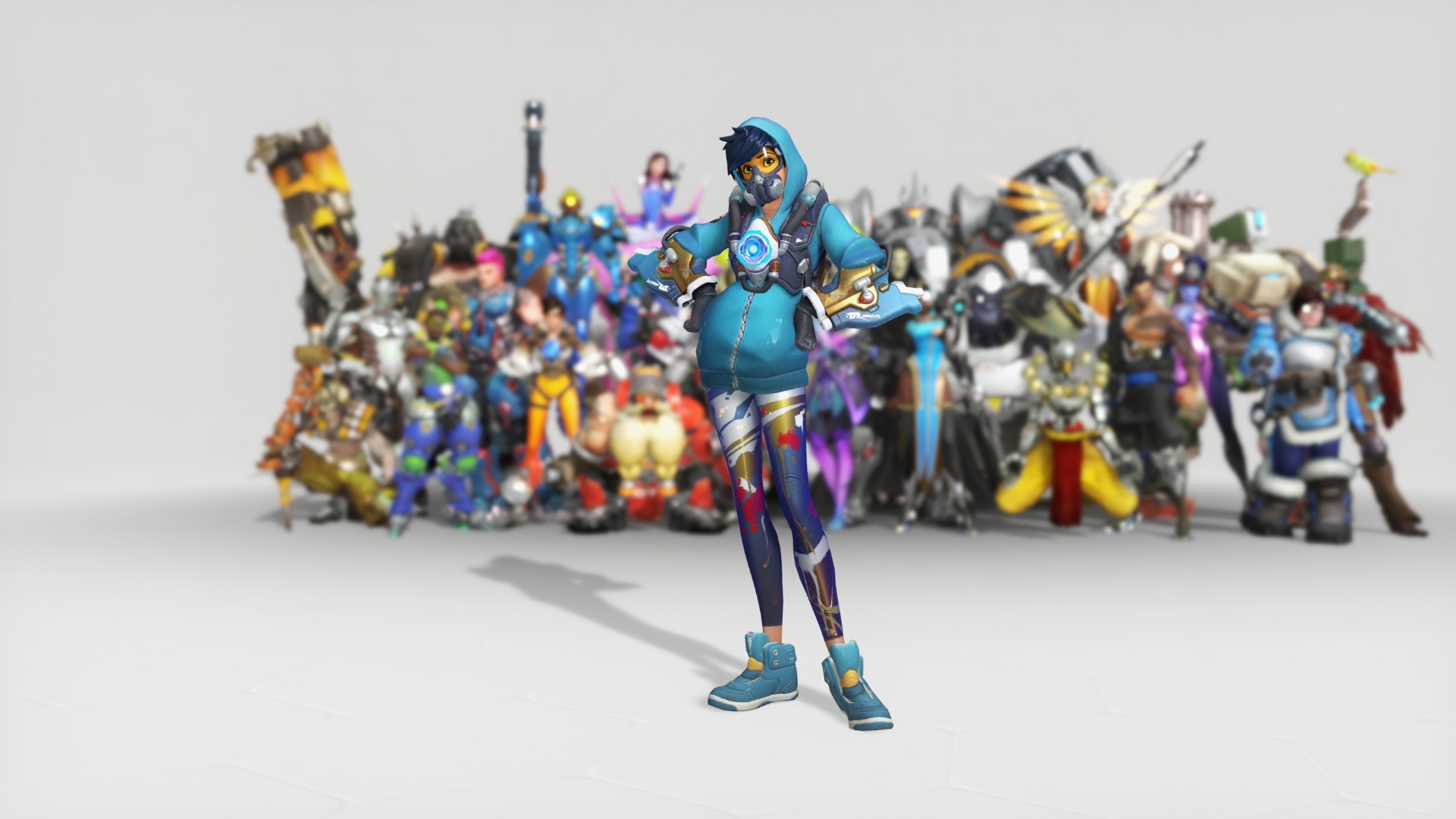 Overwatch's poster girl receives yet another skin in Anniversary, her fifth event skin and 10th Legendary skin in total. Her guns actually have spraypaint cans attached to them. Do you think Blizzard likes her?
Cyberian Zarya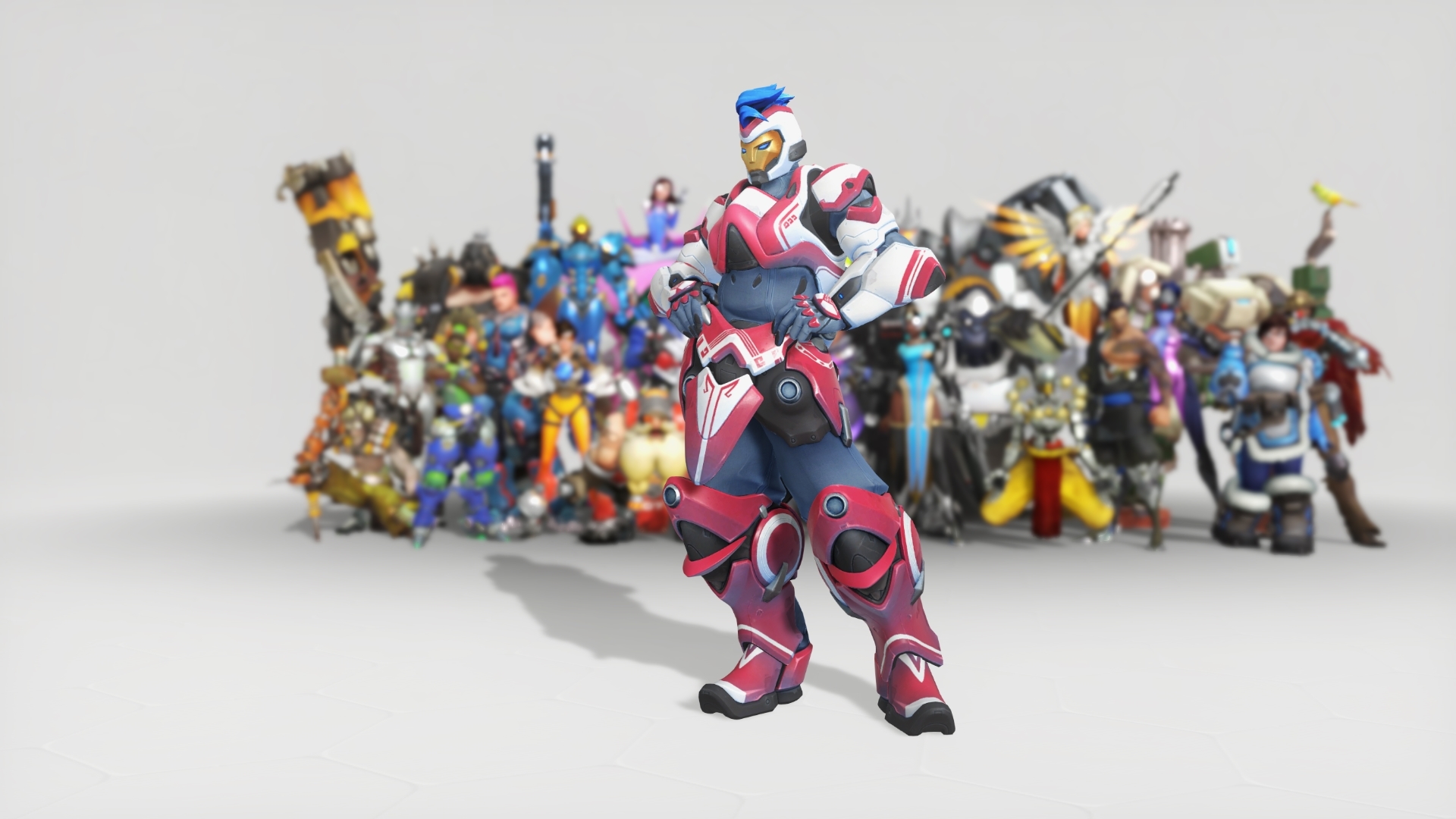 The final new skin is Zarya in a form that we imagine would make her sick. The Omnic-hating Russian is decked out in cyber gear with an interesting pink and white pattern.
---
In total, there are 11 new skins, and they are all Legendary. That means they will cost 3,000 credits to buy if you don't earn them in a loot box. So it's time to start grinding Arcade game modes for your free loot boxes and leveling up as fast as possible.
Overwatch Anniversary starts today, May 23, and ends on June 12.