We've made it this far: The teams in the second group stage of the OGN Overwatch Apex season three have been determined.
The event began immediately following the final matches of the initial group stage this morning, where Meta Athena 3-0'ed Rhino Gaming Wings and Afreeca Freecs Blue 3-0'ed KongDoo Uncia.
Mighty AOD, Rogue, RunAway, Team KongDoo Uncia, MVP Space, Flash Lux, BK Stars, and Rhinos Gaming Wings have all officially been eliminated from the tournament. In true Overwatch Apex fashion, the remaining teams then participated in the group stage draw. First seed teams from each group—Lunatic-Hai, Afreeca Freecs Blue, LuxuryWatch Blue, and Team EnVyUs—chose placements into groups.
Choosing first, EnVyUs opted to place themselves into group A, with X6-Gaming as their opponent. From there, Afreeca Freecs Blue added themselves to group A against Meta Athena. LuxuryWatch headed group B against Conbox Spirit, with Lunatic-Hai taking on KongDoo Panthera.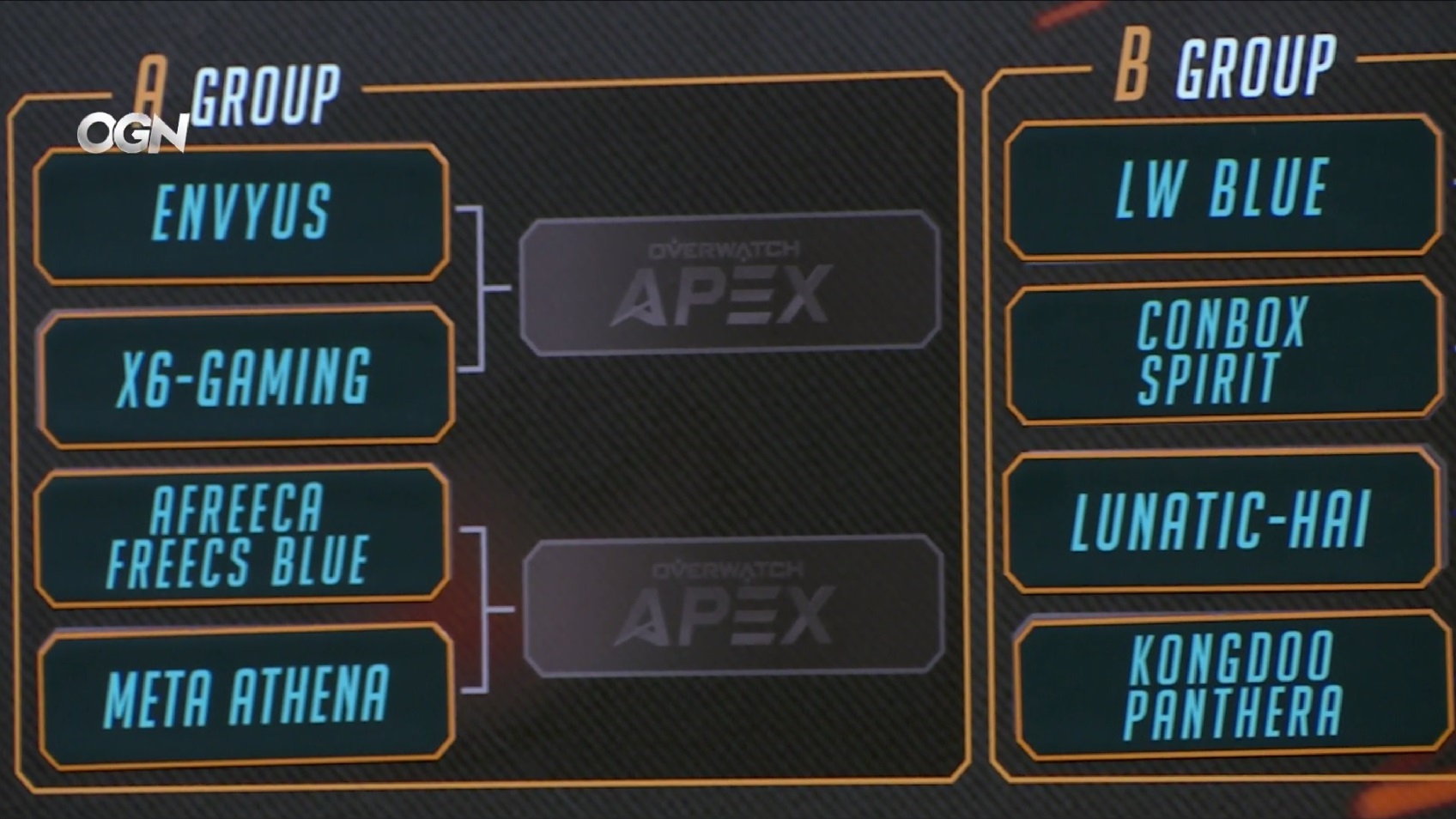 And that makes group B the real "group of death," with three Overwatch teams capable of going far in the tournament. Out of the four, Conbox Spirit is considered the least intimidating opponent. In group A, EnVyUs is feeling confident against X6-Gaming, but there's potential for a surprise upset in Afreeca Freecs Blue versus Meta Athena. especially given the team's success in the last season of Overwatch Apex.
Overwatch Apex's second group stage begins June 9 with EnVyUs versus X6-Gaming and LuxuryWatch Blue versus Conbox Spirit.
About the author