It's been months since Doomfist attacked the Numbani International Airport, but the international terminal is still in ruins.
The government has been doing some renovations, though. Numbani's heritage museum no longer celebrates Overwatch's newest villain—Doomfist, the one that wrecked the airport in the first place—and instead recognizes the girl who worked hard to bring safety back to the city, Efi Oladele.
Related: Talon operatives are at the core of Overwatch's new Doomfist comic, Masquerade
Using scavenged parts from the old OR-15 units, Oladele put together a new Overwatch hero, Orisa. Orisa's not yet had to come face-to-face with Doomfist, but she's sparked hope within Numbani. All of the Doomfist banners and signs, too, have been replaced. The wall coverings now detail the history of Numbani—the past, the present, and the future—instead of its fears.
Orisa's Super Charger is now housed within a display in the museum.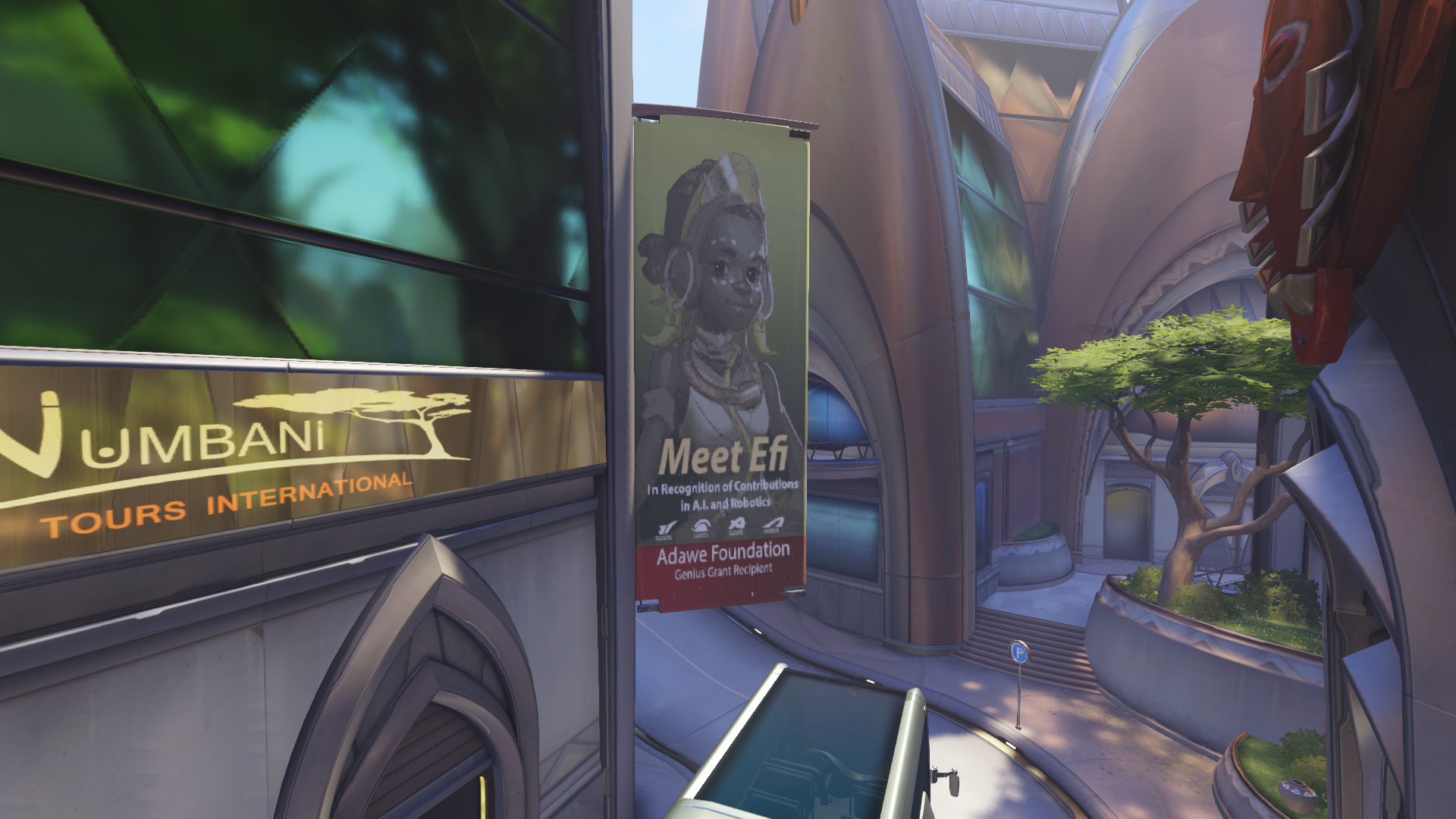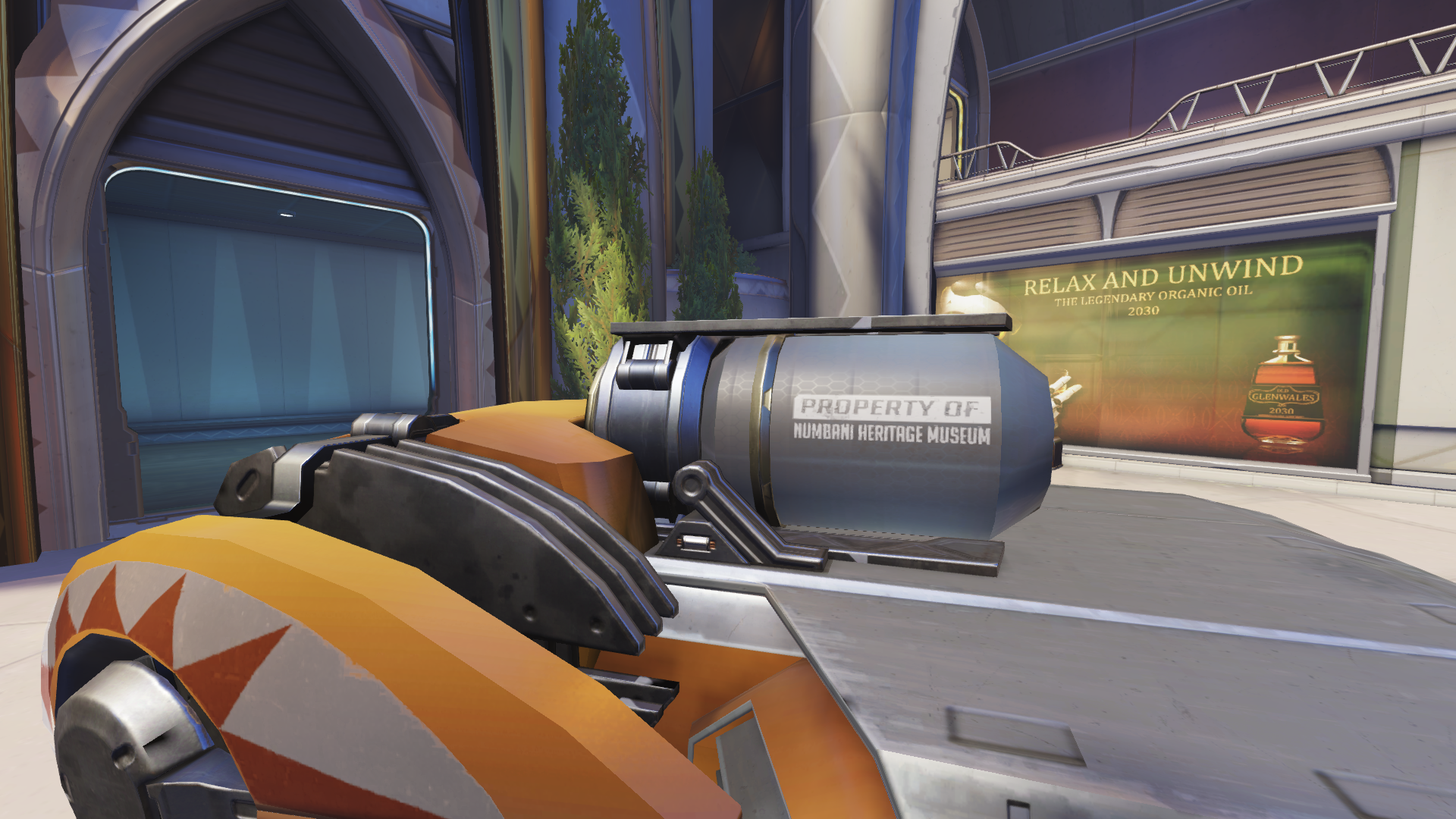 The payload no longer features the remnants of Doomfist's breakout. Broken glass once replaced the namesake Doomfist gauntlet, now stolen by the man himself. Instead of shattered glass, the payload has been replaced with a simple, solid housing—it's opaque, so we can't see what's inside.
Small changes on Overwatch's maps will have no impact on gameplay, but it's a neat little reminder that we're watching the game's events unfold as they happen. Overwatch's story continues to be pushed forward by in-game happenings, and the world we play in is changing around it.
Now, if someone could pluck that OR-15 from the airport wall, that'd be great.