Overwatch's newest payload map is now playable on the game's test server.
The Rialto map is an offshoot of the version playable in the Overwatch Retribution co-op brawl. It's the daytime version of the Rialto map—in Retribution, it's lit by moonlight. Overwatch game director Jeff Kaplan promised that the new payload map would come to the PTR sometime in April, and he's delivered on that.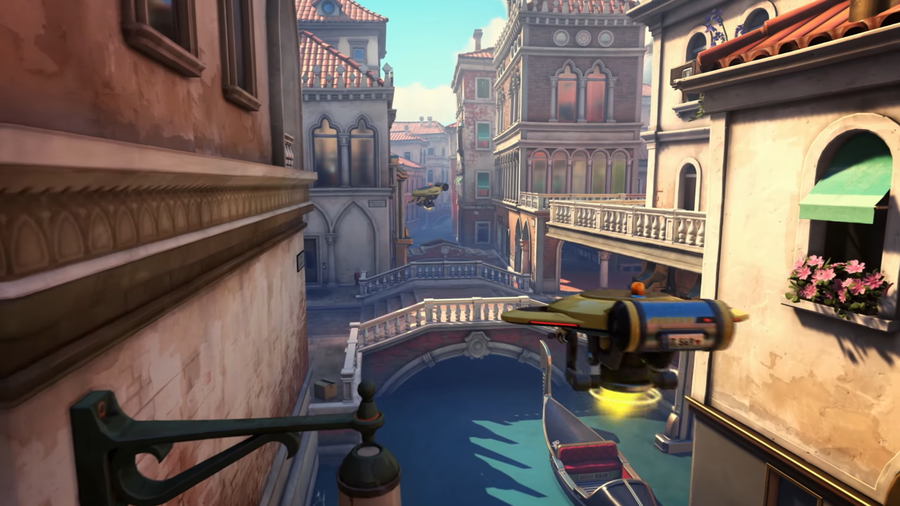 PC players with PTR access can try it out right now. Just download the update and log on.
Related: How to get on Overwatch's PTR
Overwatch players have been able to get familiar with the map during the Overwatch Archives event, which went live on April 10. The event will remain open until April 30, but a piece of it will stay when the new map is available to all players. Blizzard has not explicitly noted when it'll hit the live version of the game.
The backdrop should be familiar to those who read the Doomfist Masquerade comic. Rialto is home to Talon's headquarters. We saw it first with the Masquerade comic, but the Retribution brawl takes us back in time to revisit the "Venice incident," which changed the Overwatch organization forever.
As with anything new in Overwatch, the map is expected to stay on the PTR for a while for testing. Only PC Overwatch players will have access to it in that time, but PlayStation 4 and Xbox One users will get access soon enough—at least there's still the Retribution brawl.