Overwatch players familiar with the game's lore probably aren't expecting grumpy Swedish engineer Torbjörn to have a soft spot in his heart for Bastions.
A new Overwatch comic called Binary, released March 8 by Blizzard, clues players in on why Torbjörn has mistrust for Omnics all these years: He played a part in creating them. Torbjörn knows Bastion units "inside and out," he said. When asked if he's fought them before, he replied, "Something like that."
Torbjörn heads into the woods of northern Sweden to hunt down a particular Bastion unit that's been rumored to have been spotted, despite the units being essentially wiped out years ago. He finds a Bastion that's unlike other Bastions—it's not following Bastion protocol. It doesn't shoot at him.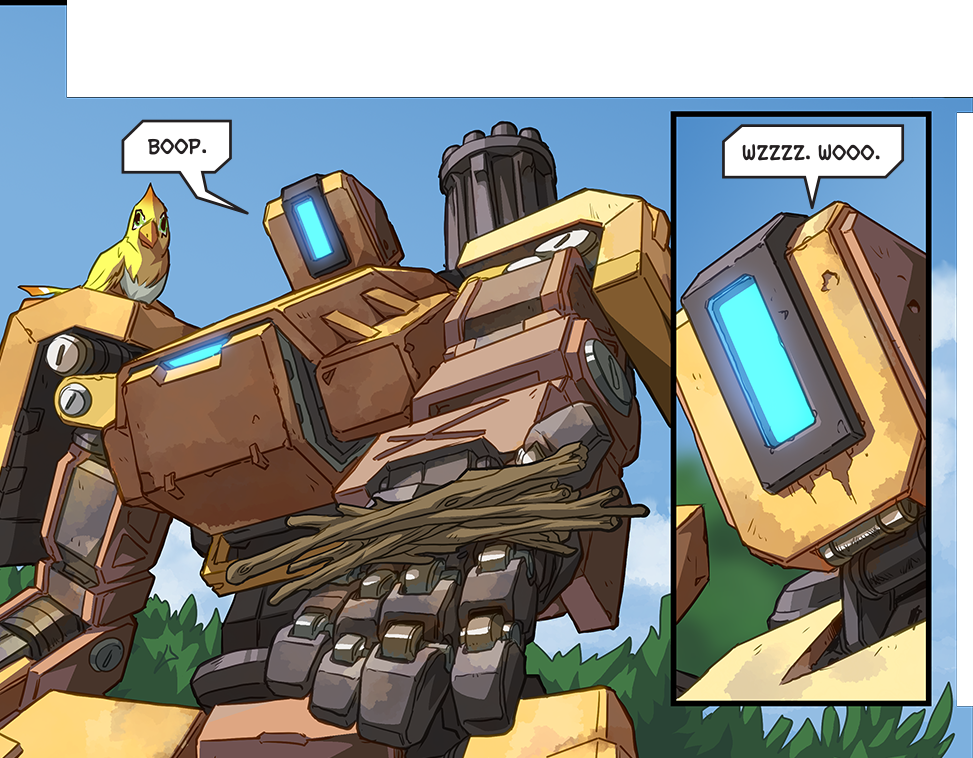 Instead, it hands Torbjörn a pile of sticks. Torbjörn ends up saving Bastion instead of turning it in to the Swedish government. Guess the old guy doesn't hate all omnics, after all.
On March 7, Overwatch lead writer Michael Chu posted to the Overwatch forum to tell fans "a little something" would be releasing "just around the corner." Presumably, he was referring to the new Bastion comic. But that's not all. "One of our goals for 2017 is to try to have more frequent story-related updates and content, so we're very busy with that," he added.