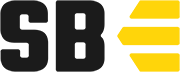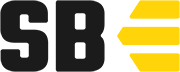 This article is brought to you by StatBanana, the best Overwatch strategy tool.
---
Funko is slowly starting to roll out its E3-exclusive Funko Pops for next month's event that will see some of the biggest game franchises in the world get new items for avid collectors.
Two of the figures are Oni Genji and Kabuki Hanzo, which will be sold as a two-pack at E3 for an undisclosed price. They were announced alongside exclusive figures from the Fallout, Borderlands, and Witcher series.
Although the bundle's price hasn't been revealed yet, it'll likely cost at least $20 for the duo. Since these are also exclusive Funkos, avid fans should try to be quick to buy them unless they want to pay inflated prices on eBay for them later.
The two figures join a long-line of existing Overwatch Funkos. Blizzard has a habit of releasing exclusive variants during big events, and this year's BlizzCon will almost certainly introduce another special figure.
If Overwatch isn't your thing, though, be sure to keep tabs on Funko's Twitter page over the next few days while the company slowly reveals more of its E3 items.