Overwatch fans have an ongoing joke with sprays. They're handed out like candy, loot boxes stuffed to the brim with sprays and voice lines.
Sprays take up the precious space for more desirable items, like Mercy's new Sugar Plum Fairy skin or Symmetra's Figure Skater outfit. But Blizzard's taken to commissioning art from fan artists—and using their in-house team—to create new sprays to hand out with each event. The collectible art is more than just something to spray all over Overwatch's maps.

Three new achievements that unlock sprays were added with the Winter Wonderland 2018 event, centered around the seasonal event's returning brawls. Not only are you unlocking achievements, but you're able to show off your prowess while also showing off super-cute Overwatch art.
Hot Hand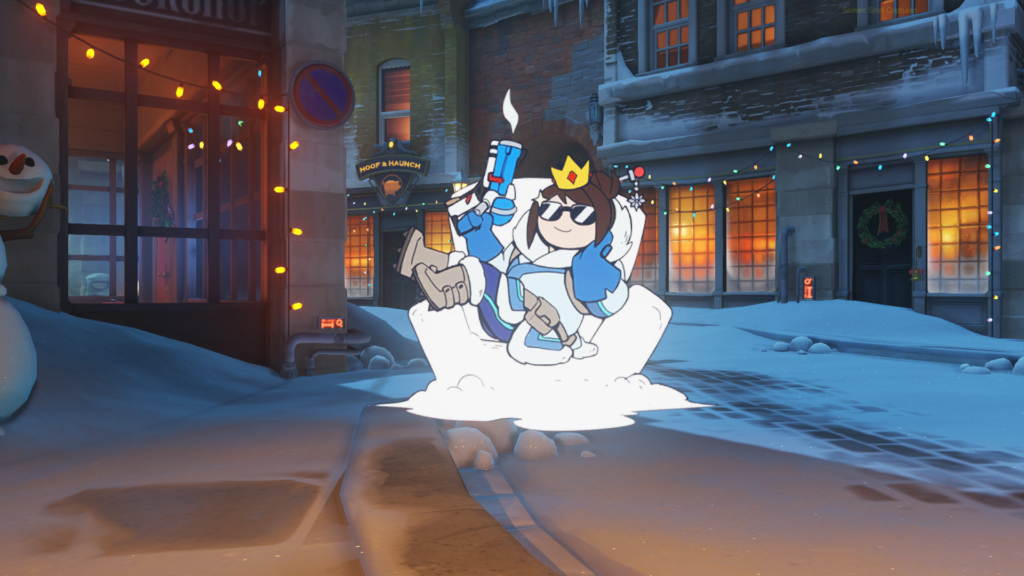 The Hot Hand achievement is unlocked for winning a round as the sole survivor of Mei's Snowball Offensive. This achievement unlocks the Frozen Throne spray, which is, quite literally, Mei sitting on a frozen throne—crown and all.
A Couple of Flakes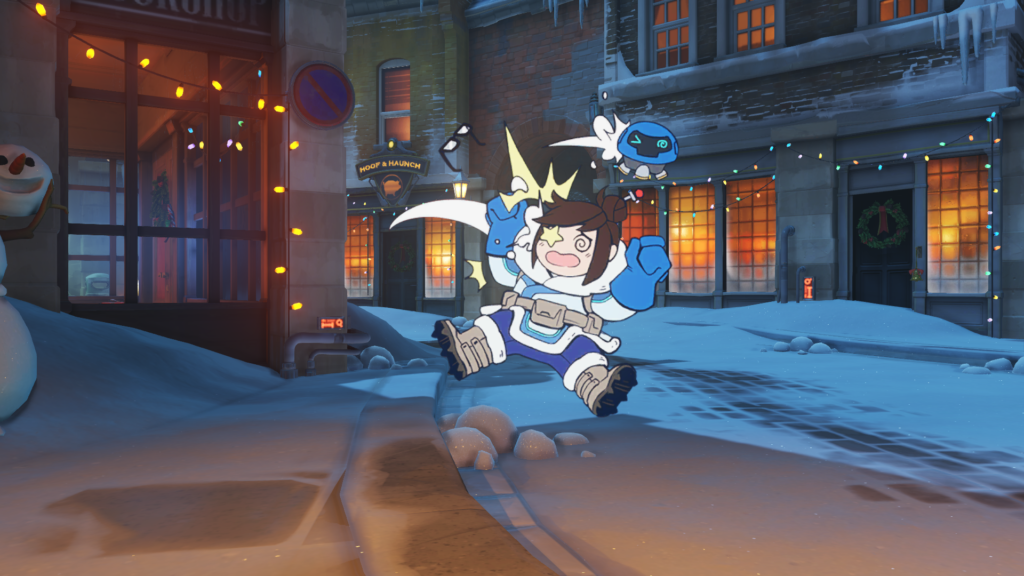 A Couple of Flakes is unlocked by killing two enemies with a single use of Mei's Flurry ability in Mei's Snowball Offensive. This achievement unlocks the Bonk spray, which is probably the best one added in the new event. It's got Mei being bopped on the head by Snowball, her weather drone.
Rampage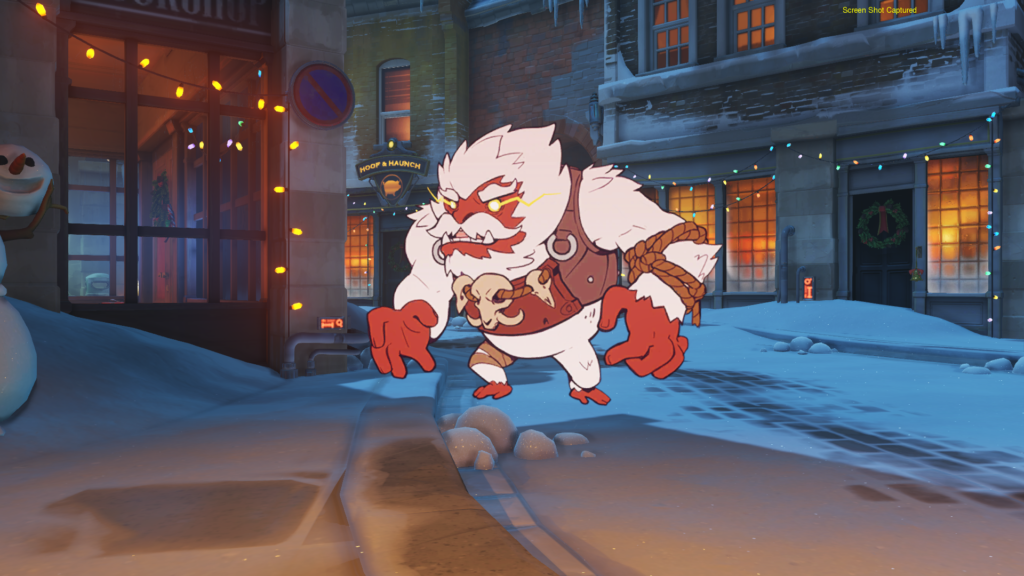 Rampage is awarded for killing three enemies as the Yeti in Yeti Hunt. It unlocks the Yeti Rage spray, which is Winston wearing his Yeti skin and going wild.