A new Overwatch skin, Pink Mercy, was released by Blizzard yesterday. It's immediately gained a lot of attention—as a charity skin, it's a new type of skin campaign from Blizzard. Beyond that, the skin's a damn masterpiece.
Proceeds from the $15 Pink Mercy skin will be donated to Breast Cancer Research Foundation. The skin isn't unlocked like regular Overwatch skins. Instead, players who want Pink Mercy must purchase the skin through Blizzard, either in-game or through the Blizzard website. Blizzard will donate a minimum of $250,000 to BCRF, and a total amount will be disclosed at the end of the event.
Related: Mercy's new pink skin is more than just its looks
Here's how to buy Pink Mercy.
Buying Pink Mercy through the Blizzard site
Players will find the Pink Mercy charity skin on Overwatch's charity section of the Blizzard site. Once logged in, players will be able to choose the platform they'd like to purchase the skin on—PC, PlayStation 4, or Xbox One. Once a platform is selected, players will be redirected to the purchase page. Click "Buy Now" to purchase the skin, or "Gift" to buy the skin for a friend. These links will bring players to the check-out page, where there will be payment options.
The PlayStation 4 and Xbox One links will direct players to Sony and Microsoft's respective pages.
Buying Pink Mercy through the game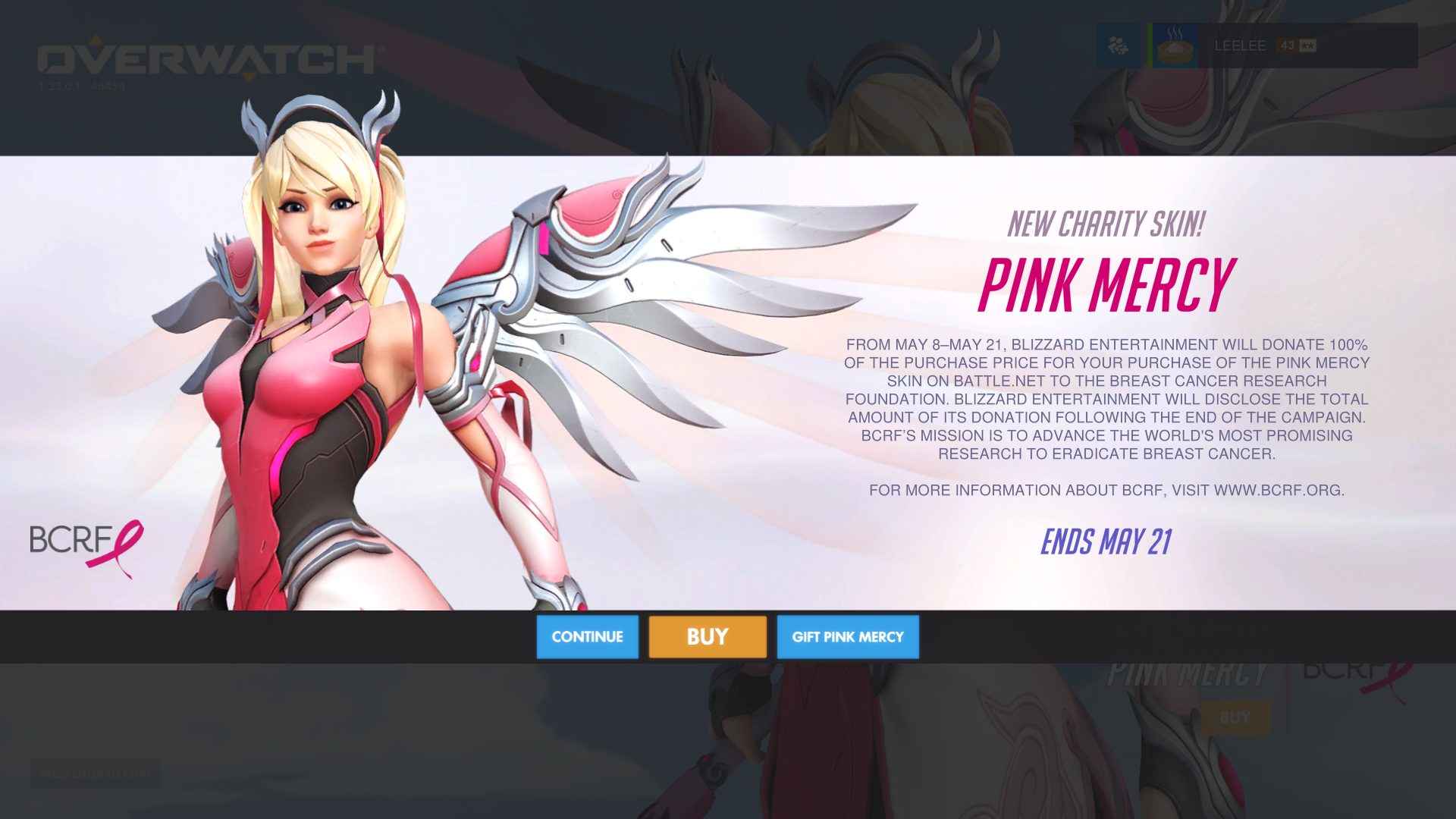 Pink Mercy is also available by logging into Overwatch and ordering the skin from the main screen. A pop-up skin will show up the first time a player has logged in after the start of the event. Simply click "Buy" or "Gift Pink Mercy" to be redirected to the Overwatch app check-out page.
There's also a "Buy" button on the bottom right-hand corner of the main Overwatch screen, which will open the same check-out page.
Earn other Pink Mercy cosmetics
Logging into Overwatch between May 8 and May 21 will earn players a BCRF-themed player icon. There are three more reward tiers available for Overwatch players. Player icons and skins are available for watching participating charity Twitch streams. To earn these rewards, players must connect their Blizzard accounts to their Twitch accounts.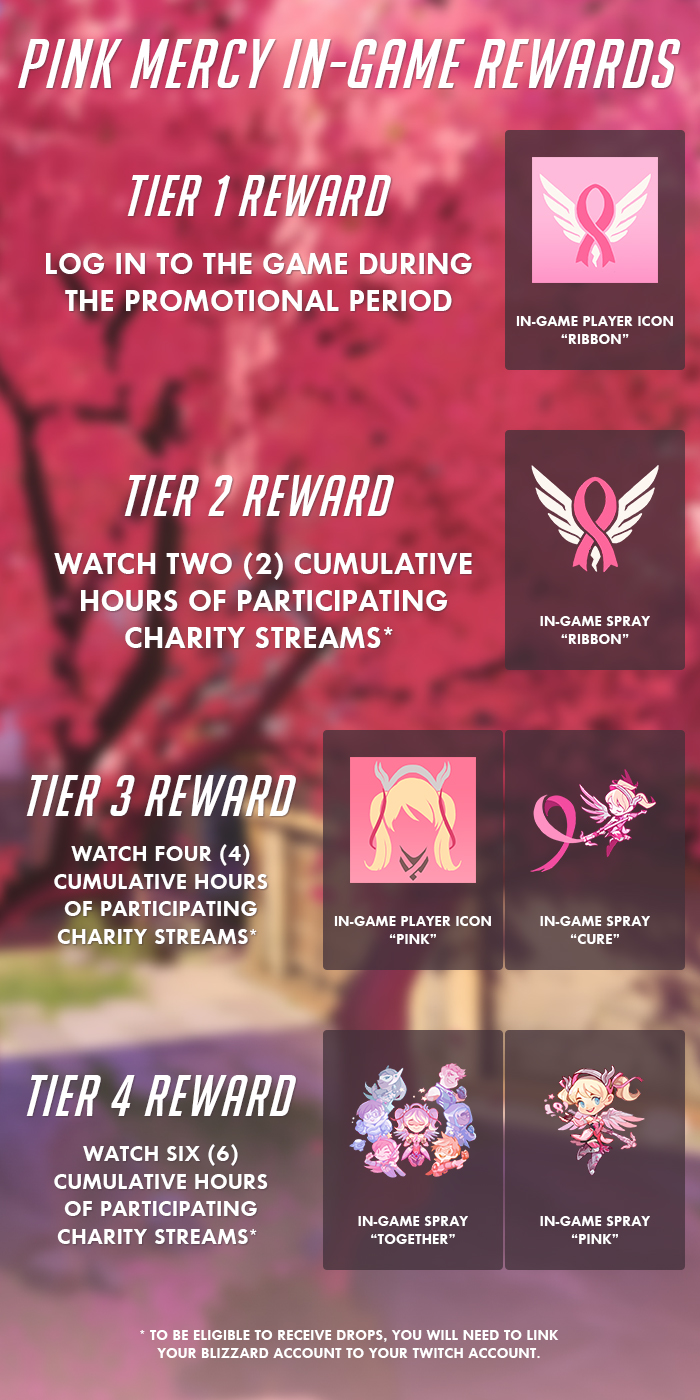 A list of participating streamers is listed on the Overwatch website. Streamers are scheduled for each day of the campaign. All donations collected during the stream, including Twitch Bits, will be donated to BCRF.
About the author