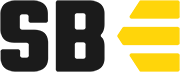 This article is brought to you by StatBanana, the best Overwatch strategy tool.
---
Do you want to sit down for a good read this weekend and learn about high-caliber Overwatch play at the same time? If so, a former Overwatch Contenders coach has your reading material covered. Ridouan "ioStux" Bouzrou has developed a 70-page thesis on GOATS, a popular triple tank, triple support team composition. He also gave Dot Esports some insight on the inspiration for the document and who he hopes it'll help in the future.
As a former coach of numerous North American Overwatch Contenders teams like Uprising Academy and XL2, ioStux has been dealing with GOATS for a long time. The massive document is "aimed at professional players and teams practicing" the triple-triple composition, but could also be used for serious Overwatch League fans trying to understand GOATS at the highest level.
When asked what inspired the GOATS thesis—the longest publicly-available Overwatch composition analysis—ioStux pointed to a mix of responsibility and redemption.
"I needed to sit down and prove to myself and those who I have disappointed… that all these months with the team weren't for nothing, that I was able to learn from it," ioStux said, referring to Uprising Academy's lackluster performance in season one of Contenders 2019.
The development of the guide was also an experience in self-assessment. "Writing down everything I have learned over the past months was a great way for me to solidify my knowledge and to better determine the weaknesses I have to address," ioStux said.
Now that I have finished the document I feel a lot more confident in what steps I need to take moving forward in order to improve as a coach and as a person.

Ridouan "ioStux" Bouzrou
The document has specific sections of advice that focus on team communication, engagements, and ability usage, which are all key parts of success when playing a triple-triple composition. While much of the advice is useful for high-ranking players and analysts, the goal of the thesis is to help other teams find success.
"I hope that a lot of the teams going through [Contenders Trials] right now will be able to benefit from it especially," ioStux said. Contenders Trials is a separate tournament for teams that have shown promise in Open Division or have been "relegated" from Contenders to work their way up to a regional Contenders spot. He ideally hopes that "teams that don't have a dedicated coach will be able to take away a lot from the guide and improve their run through Trials."
With a reading time of approximately two hours, ioStux's GOATS thesis is no light romance novel. For any teams struggling to understand the nearly-endless intricacies of triple-triple, though, it might be worth doing the homework.