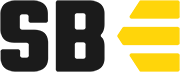 This article is brought to you by StatBanana, the best Overwatch strategy tool.
---
The New York Excelsior and Vancouver Titans qualified for the Overwatch League stage two semifinals tonight. They swept the Los Angeles Gladiators and Dallas Fuel, respectively, on their way to the top four in stage two.

The Excelsior made light work of the Gladiators in a 3-0 sweep. The Gladiators didn't complete a single map as the Excelsior put on a strong showing on Lijiang Tower before shutting down the Gladiators' attacks on King's Row and Temple of Anubis.

Kim "Mano" Dong-gyu was a standout performer for New York, landing multiple-target shatters throughout the series and punishing Jang "Decay" Gui-un at every corner.

The Fuel had the tough job of coming up against the Titans in their first stage playoff appearance. And the result wasn't even close. After locking out the Fuel on Oasis, the Titans ran amok on the mixed roster, stalling out the Fuel's King's Row push at the final hurdle and full-holding them on Temple of Anubis.

Once again, main tanks showed off their skills with Park "Bumper" Sang-beom demolishing the Fuel. His Reinhardt is arguably the best in the Overwatch League right now, but he also displayed prowess on Hanzo and Roadhog, giving longtime fans something to reminisce about.

These results set up the Excelsior and the Titans for a huge clash in the semifinals. It'll be the first time these rosters have met as Overwatch League teams, but their history runs deep. LW Blue and RunAway were key parts of the Korean Overwatch scene before the Overwatch League, facing off multiple times during the APEX era.

Although tons of fans love a good underdog story, no matchup has been more hyped than New York vs. Vancouver this season. Their semifinal showdown will be a celebration of some of the best players to grace Overwatch with epic matchups all across the board.

The Titans will face the Excelsior for a spot in the Overwatch League stage two finals at 5pm CT on May 11.