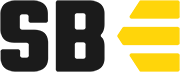 This article is brought to you by StatBanana, the best Overwatch strategy tool.
---
In 2018, Blizzard implemented an endorsement system in an attempt to solve the toxicity problem in Overwatch. Although many players were skeptical, new research indicates the changes have had a positive effect on the game's playerbase.
The endorsement system has helped the community and promoted positive interactions between its players, Blizzard research dev Natasha Miller announced at the 2019 Game Developers Conference on March 21.
A lack of social consequences within the game was a big reason why players were "disruptive" with their behavior, Miller said, according to Gamasutra. Another reason was that Blizzard didn't have an effective way to reward positive players who worked with their teammates.
After the addition of the endorsement system, as well as the "Looking for Group" feature, Miller says that there has been a 40-percent reduction in matches with negative encounters.
"If you're not consistently getting endorsements, if you slip up, you're not going to get endorsements and your level is going to slip," Miller said. "This often causes players to want to get that level back and keep going, which offers a path to redemption."
Blizzard was also on the fence about giving loot boxes as a reward for good behavior, since the developer wanted the positive change to be natural instead of influenced by prizes. Ultimately, Blizzard is happy about how the system has affected the player base, and plans to implement more social features to the game in the near future.