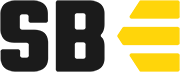 This article is brought to you by StatBanana, the best Overwatch strategy tool.
---
Europe just got a whole lot angrier, but in a good way. Angry Titans, a German-based team filled with EU talent, are the Overwatch Contenders Europe 2019 season one champions. They faced the British Hurricane, the academy team of Overwatch League's London Spitfire, today. The Titans won with a 4-1 scoreline and secured their first Contenders championship.
This victory is a sign that the "curse" is broken for the Angry Titans, who have consistently came in second in numerous Contenders finals. They lost to Eagle Gaming during the Contenders 2018 season two grand finals and to Team Gigantti in season three's grand finals.

As is standard in Overwatch Contenders grand finals, this season's winner was crowned in a first-to-four series. The highest seed going into the grand finals chooses the first map. After that, the losing team chooses the next map to be played in the series.

The grand finals began with Lijiang Tower, British Hurricane's map choice as the first seed. High-caliber tank play dominated the Control map. On the first stage, British Hurricane main tank Sebastian "Numlocked" Barton built an Earthshatter in under 15 seconds as the round began, and the Hurricane took Lijiang Tower.

Unfortunately for British Hurricane, the next three maps were dominated by some very Angry Titans. The Titans chose Blizzard World as their hybrid map and found success with wild Earthshatters from main tank Lukas "LullSiSH" Wiklund. British Hurricane chose to take the series to Hanamura for Assault, but were stopped in their tracks by Angry Titans DPS Erik "erki" Nolander's terrifying Bastion play. Junkertown, the Hurricane's choice for Escort, resulted in a 3-1 lead for the Angry Titans.
The Control map, Oasis, was the last chance for the British Hurricane to stay in the series, and they fought hard to remain competitive. Hurricane off-tank Hafþór "Hafficool" Hákonarson and Titans off-tank Emil "eMIL" Sandgren traded multiple-kill D.Va bombs throughout the entirety of Oasis. While the Hurricane pushed the Angry Titans to a third stage of Oasis, the Titans' strategic tank play gave them the title.

The Angry Titans and British Hurricane will next compete in the Overwatch Contenders Atlantic Showdown in Krefeld, Germany from May 31 to June 2. This event invites the top competitors from European, American, and South American Contenders regions to battle it out in a double-elimination bracket.