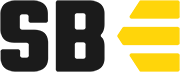 This article is brought to you by StatBanana, the best Overwatch strategy tool.
---
Being a fan of the Overwatch League can occasionally make you want to (responsibly) crack open a cold one. AB InBev just became the global beer sponsor of the league and this weekend's first home games are now called the "Bud Light Dallas Homestand." In honor of the league's first alcoholic sponsorship, we've created a drinking game for this weekend's eight games.

This is the Overwatch League's first trip outside of the Blizzard Arena in Burbank, California. The Dallas Fuel are hosting the Houston Outlaws, Paris Eternal, London Spitfire, Los Angeles Valiant, Hangzhou Spark, Seoul Dynasty, and Chengdu Hunters for this weekend's festivities. As the games take place in the Lone Star State, there are certain shenanigans that are bound to crop up this weekend.
Take a drink when…
The Battle for Texas, otherwise known as any match between the Houston Outlaws and the Dallas Fuel, is mentioned. This is the last match of the weekend at 9:15pm CT on April 28.
Someone uses a questionable Texas or Southern accent.

Take a bonus drink if it's someone who already has a noticeable non-American accent, such as caster Mitch "UberShouts" Leslie.

Someone wears a cowboy hat.

Take a bonus drink if they try to put a full gaming headset over it.

A caster or interviewer makes an "everything is bigger in Texas" joke.
HEB (a Texas grocery store that sponsors the Houston Outlaws) or Jack in the Box (a restaurant that sponsors the Dallas Fuel) get a shout-out on air.

Take a bonus drink if the Texas locals cheer loudly after the shout-out.

Bud Light is given a shout-out beyond the name of the games.
A caster makes a barbeque reference. For example, if a team is getting "shredded" or "eaten up," that's an easy one for them.
The camera pans to a Houston Outlaws or Dallas Fuel fan in every piece of merch they own.
Alternatively, the camera pans to a fan of another team present who's surrounded by Outlaws or Fuel fans.
Watchpoint host Chris Puckett begins the broadcast with "howdy."

Take a bonus drink if he, at any point, says "yee-haw."
Take another bonus drink if the entire desk refuses to reply back.

Josh "Sideshow" Wilkinson or Brennon "Bren" Hook eat something Texas-related for the Watchpoint pre-show instead of doing game analysis.
If any of the players or anyone on the talent team chooses to wear cowboy boots.
Someone plays Torbjörn or Symmetra seriously during a match.
Finish your drink if…
Any former Dallas Fuel players show up to celebrate the occasion, such as Brandon "Seagull" Larned.
The Houston Outlaws (0-3) manage to beat the Dallas Fuel (2-2) in the Battle for Texas match.
Any players from traditional sports in the Dallas or Houston area are recruited to drum up excitement for the event and actually show up to the games.
A caster, analyst, host, or coach actually manages to drink a Bud Light on air.
Someone includes an actual horse in any of the weekend's features.
You're a Los Angeles Valiant fan. Listen, it's been a tough season (2-9) and this weekend might not get any better with matches against the Fuel and Seoul Dynasty. You deserve a drink.
As a disclaimer, please drink responsibly and don't partake if you're under the legal age in your country. Water is a great replacement and you'll be the most hydrated fan this side of the Lone Star State. The Overwatch League Dallas Homestand games begin on April 27 at 11am CT.