This post is brought to you by Skrilla, esports daily fantasy. Register and compete at the Skrilla website.
---
The final week of the NA League of Legends Championship Series kicks off Saturday and with it comes another slate of daily fantasy matchups.
The NA LCS may not be as hotly contested as Europe, where every team is still in contention, but that doesn't mean there won't be fireworks as teams jockey for playoff position.
The playoff stretch run is often tough to predict, especially with many teams keeping their cards close to the vest to save their strategies for the playoffs. But we've got the fantasy picks to help you make the most of the Spring's last regular season contests.
NA LCS Week 9 Saturday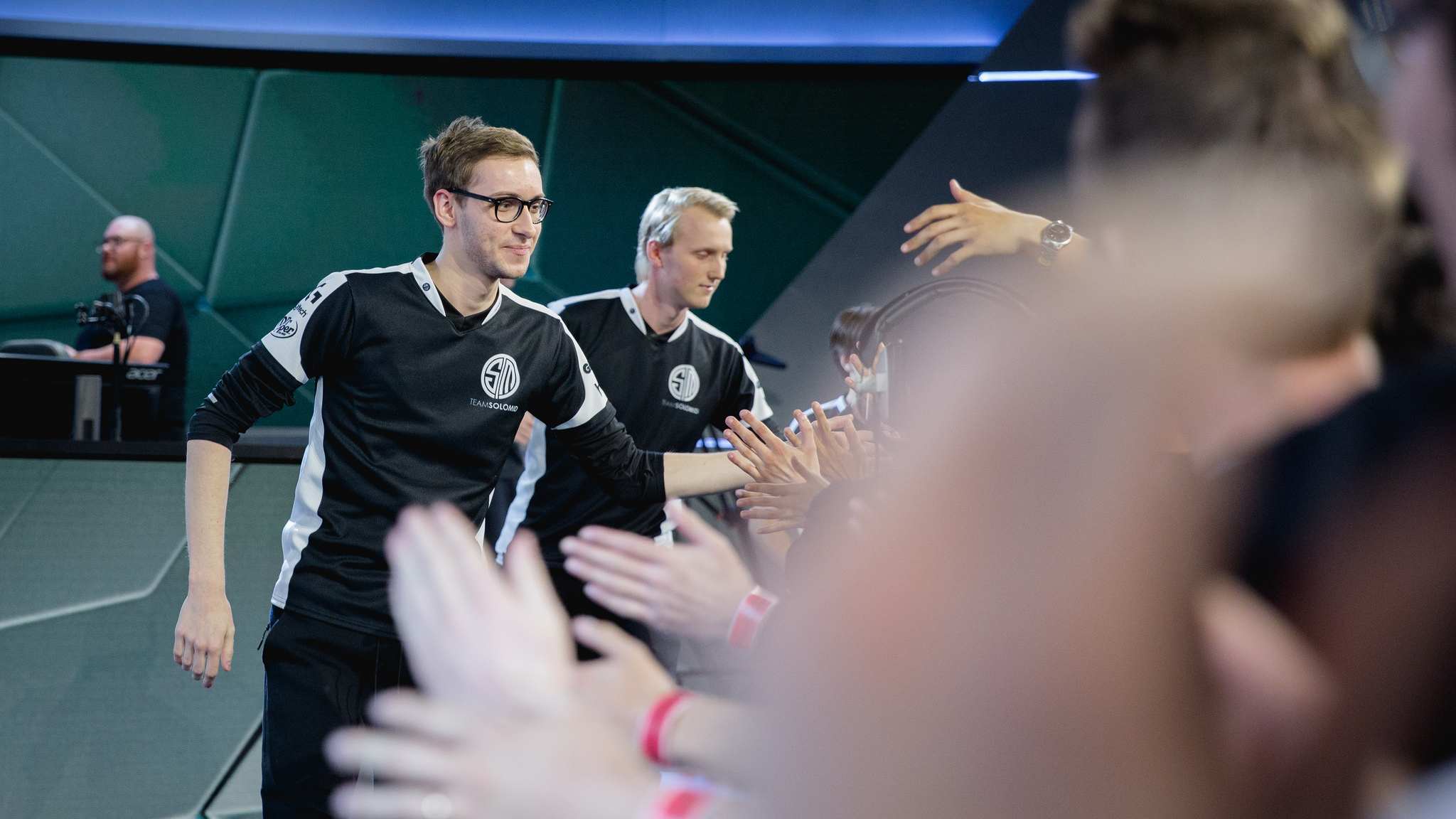 This week is filled with huge fantasy matchups, particularly on a Saturday where multiple high-scoring teams face off against points piñatas. That can make it tough to pin down a winning fantasy lineup considering a large numbers of players are liable to explode, but we'll do our best to give you a helping hand.
100 Thieves vs. Clutch Gaming
These two teams play the slowest games in the NA LCS, and this promises to be a tough match to predict. Your fantasy dollars are better spent elsewhere.
Echo Fox vs. Flyquest
Echo Fox is 2-4 in their last three weeks, but they can't possibly lose to Flyquest, right? Flyquest are a dream fantasy matchup. They've given up the most deaths in the league. Echo Fox has the most kills in the league. Echo Fox players should be money on Saturday.
Team SoloMid vs. Golden Guardians
Golden Guardians are a golden goose when it comes to fantasy scoring. They may have less deaths than Flyquest overall, but they die more times per minute and play a much less stable late game. Team SoloMid will score big on Saturday.
Start — Darshan Upadhyaya, Top, Counter Logic Gaming, 18,700
While starting Echo Fox or Team SoloMid's top is a solid pick this week, Darshan also has a great matchup. OpTic Gaming features the weakest top lane in the league and Darshan should feast. He may be the most expensive top laner, but even his price tag won't break the bank.
Start — Joshua "Dardoch" Harnett, Jungle, Echo Fox, 15,500
Dardoch has the best numbers from the jungle in the league, and he has the best matchup of the week against Flyquest.
Start — Soren "Bjergsen" Bjerg, Mid, Team SoloMid, 17,450
One of the most consistent fantasy superstars in history has the best mid lane matchup of the season against Hai Lam, the weakest mid laner in the league statistically. Bjergsen is captain material this week.
Sit — Cody Sun, ADC, 100 Thieves, 16,300
Cody Sun is hot and now leads the league in KDA and kills from his position, but he's got a rough matchup against a Clutch Gaming team that just doesn't give up deaths. Steer clear in favor of some other strong hyper carries, like Trevor "Stixxay" Hayes or Johnny "Altec" Ru.
Sit — Nickolas "Hakuho" Surgent, Support, Clutch Gaming, 13,750
He leads the league in support KDA with 5.2 and is top three in kill participation, but Hakuho is a trap pick this week. Against 100 Thieves it'll be tough to come by points even in a victory, and the bottom lane matchup will be a tough one for Hakuho and co. Stay away.
NA LCS Week 9 Sunday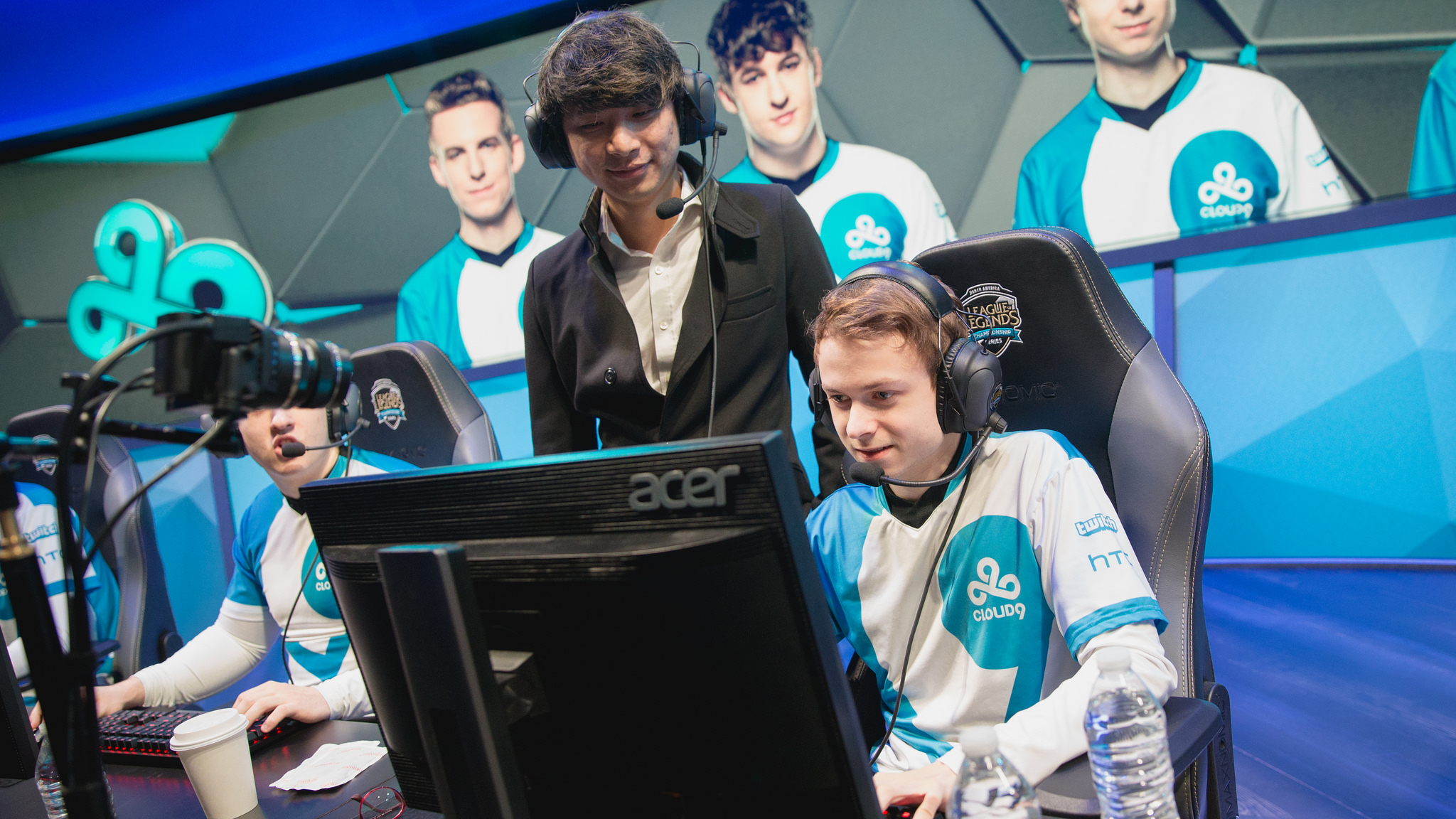 Sunday should be a bit more muted than Saturday's scoring, but there are still a number of big matches with big fantasy and playoff implications. Make sure to pay attention to the news heading into Sunday as with a more clear playoff picture, we may see teams make substitutions or play vanilla to hide strategies with their playoff destinies secured. Those possibilities add a lot of uncertainty to fantasy prognostication, but we're here to help share some of that burden.
Cloud9 vs. Flyquest
On Sunday Cloud9 is the beneficiary of the Flyquest fantasy bonanza, assuming they take care of business.
Team SoloMid vs. Counter Logic Gaming
The old school rivalry may have huge playoff implications if TSM falls in an upset on Saturday, and then all bets are off. If TSM takes care of business, though, then they'll have a playoff spot locked up and CLG won't have much to play for except fantasy scorelines. CLG are one of the most aggressive teams in the league and they give up tons of points, so this is a strong matchup for TSM.
Clutch Gaming vs. Golden Guardians
Clutch Gaming lead the league in KDA with a whopping 1.39 mark, but they've somehow done it with a bottom three body count. They usually aren't big fantasy scorers despite losing few points to deaths, but this week may be the exception. The Guardians are ripe for the picking and even Clutch may feast.
Echo Fox vs. 100 Thieves
Even with their recent struggles we still like an Echo Fox investment, but on Sunday they may not be worth the salary against a 100 Thieves side on the rise and jockeying for playoff seeding.
Sit — Colin "Solo" Earnest, Top, Clutch Gaming, 9,900
Solo leads the league in top lane KDA, but he does it by staying alive and playing safe in lane. He's got a bottom three kill participation at the position, so even in a favorable matchup for Clutch Gaming this week, he's not likely to benefit.
Start — Dennis "Svenskeren" Johnsen, Jungle, Cloud9, 14,400
The Danish dynamo should feature a big fantasy day against Flyquest. Svenskeren has the second best kills and assists in the league at the position, and he's got a better matchup than the league leader this week.
Start — Nicolaj Jensen, Mid, Cloud9, 19,000
He may be the MVP of the league this season and on Sunday he'll be the MVP of your fantasy team. Like Bjergsen on Saturday, Jensen has a dream mid lane matchup on Sunday and he'll take full advantage.
Sit — Trevor "Stixxay" Hayes, ADC, Counter Logic Gaming, 22,000
Last week's Fantasy MVP comes at a hefty price tag, and while he's affordable considering NA's cheap prices overall, that doesn't mean he'll reprise his fantasy frenzy. Against Team SoloMid's solid bottom lane it'll be hard for him to make hay.
Start — Nickolas "Hakuho" Surgent, Support, Clutch Gaming, 13,750
A sit on Saturday is a start on Sunday. If you've stacked your lineup with Cloud9 players and can't field Andy "Smoothie" Ta, then Hakuho is a good bet to provide value. He may not post as many assists as the top handful of supports, but his league-leading KDA and top kill participation means he'll give strong value on what should be a solid fantasy day for Clutch.