This post is brought to you by Skrilla, esports daily fantasy. Register and compete at the Skrilla website.
---
There's just one week left in the Spring Split of the League of Legends Championship Series regular season, and in Europe that means carnage.
Every single team in the EU LCS is still in playoff contention with the last-place H2k Gaming and Unicorns of Love just one game out of a playoff tie breaker. The final week in Europe is going to be explosive, and that means fantasy fireworks as every team is gunning for the top.
You need the insight on just who to start and sit to top the fantasy standings this week.
EU LCS Week 9—Friday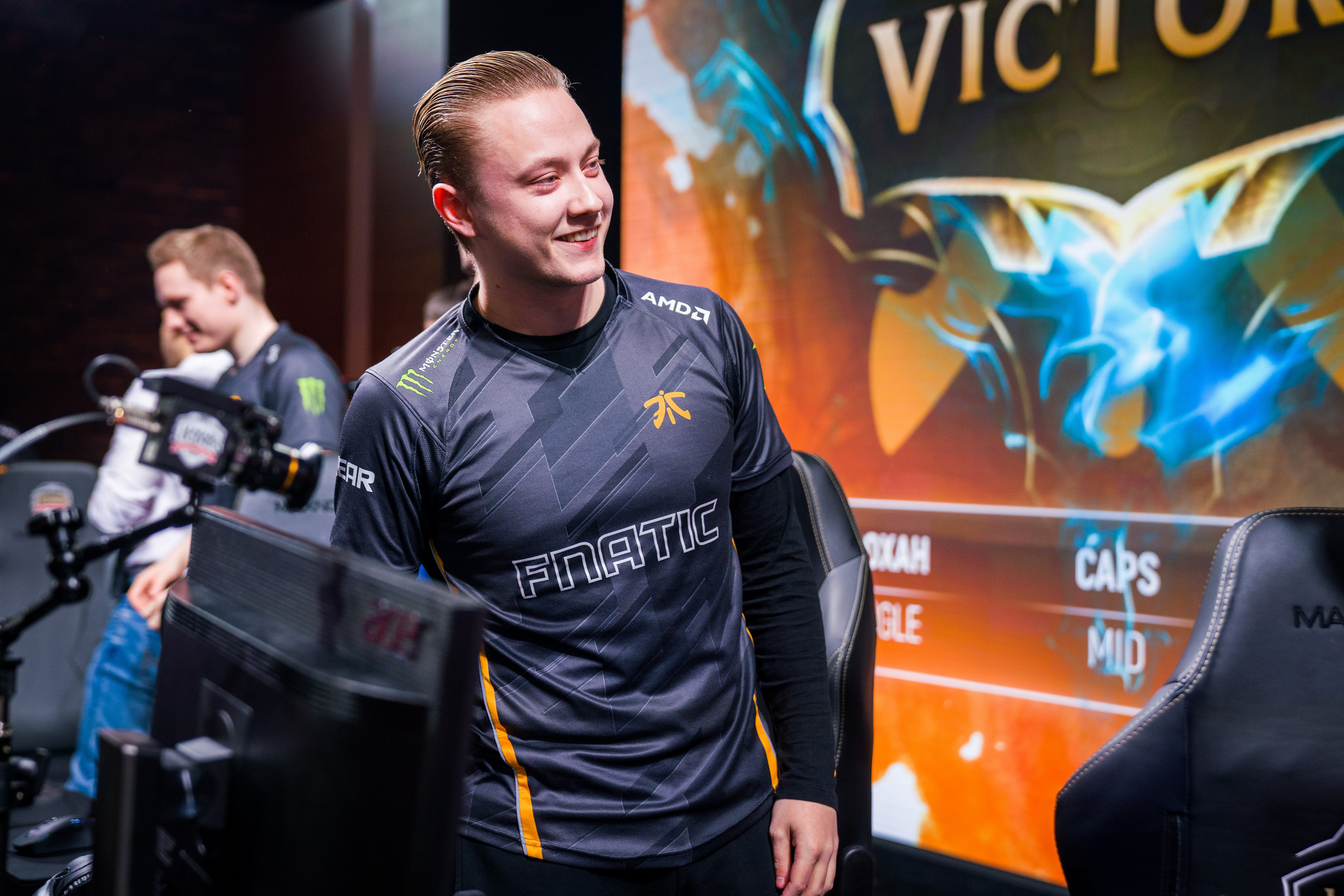 Friday features a couple of games that should produce big fantasy scores and even bigger playoff implications.
Fnatic vs. Giants Gaming
Fnatic is the most consistent team in the EU LCS, with their 12-4 record a tier above anyone in the league. Giants Gaming play the bloodiest games in the league. Fnatic should put up some big numbers this match, but there is a risk: They've already locked up a top two playoff spot, and won't want to give away any strategies heading into the big dance. Whether you can stomach that is up to you.
FC Schalke 04 vs. H2k Gaming
FC Schalke 04 is a team on the rise after a 2-0 week put them squarely in the playoff conversation. On Friday they get the cushiest matchup in the league against an H2k Gaming team that's given up more deaths than any other. But don't be completely fooled. H2k are playing better towards the end of the season. Still, Schalke is as safe a bet as any to provide fantasy value after a huge week last week. Don't sleep on Schalke.
Misfits vs. ROCCAT
Neither of these teams put up or give up huge fantasy numbers. This match is liable to be a snoozefest worth ignoring unless you're a fan pushing for playoffs.
Sit — Fnatic Top Lane
Last week, Fnatic brought in Gabriël "Bwipo" Rau to make his LCS debut, and he acquitted himself well against the Unicorns of Love with a 1/0/8 KDA. With a top two playoff spot locked up, it's anyone's guess who Fnatic decides to start—and that makes locking in a Fnatic pick a risky prospect.
Sit — Jonas "Kold" Andersen, Jungle, Unicorns of Love, 21,400
The most expensive jungler is again a poor pick this week with a rough game against G2 Esports on the slate.
Start — Luka "PerkZ" Perkovic, Mid, G2 Esports, 20,100
The G2 Esports mid laner has a solid matchup against the mid laner who dies the most in the league, Unicorns of Love's Fabian "Exileh" Schubert. The Unicorns give up the second most deaths in the league. PerkZ should feast.
Start — Martin "Rekkles" Larsson, ADC, Fnatic, 25,500
It's hardly a huge insight to recommend starting one of the most consistent fantasy performers in League of Legends history, but Rekkles is an especially good bet to put up big numbers this week against a vulnerable Giants Gaming team. Break the bank to field Rekkles and give him the captain's cap to reap big rewards on Friday.
Sit — Mihael "Mikyx" Mehle, Support, Misfits, 17,450
Mikyx is one of the top scoring supports this season, and ROCCAT is a team Misfits should in theory beat. But ROCCAT doesn't give up a lot of kills and neither does their bottom lane. You can likely do better with your support pick on Friday.
EU LCS Week 9—Saturday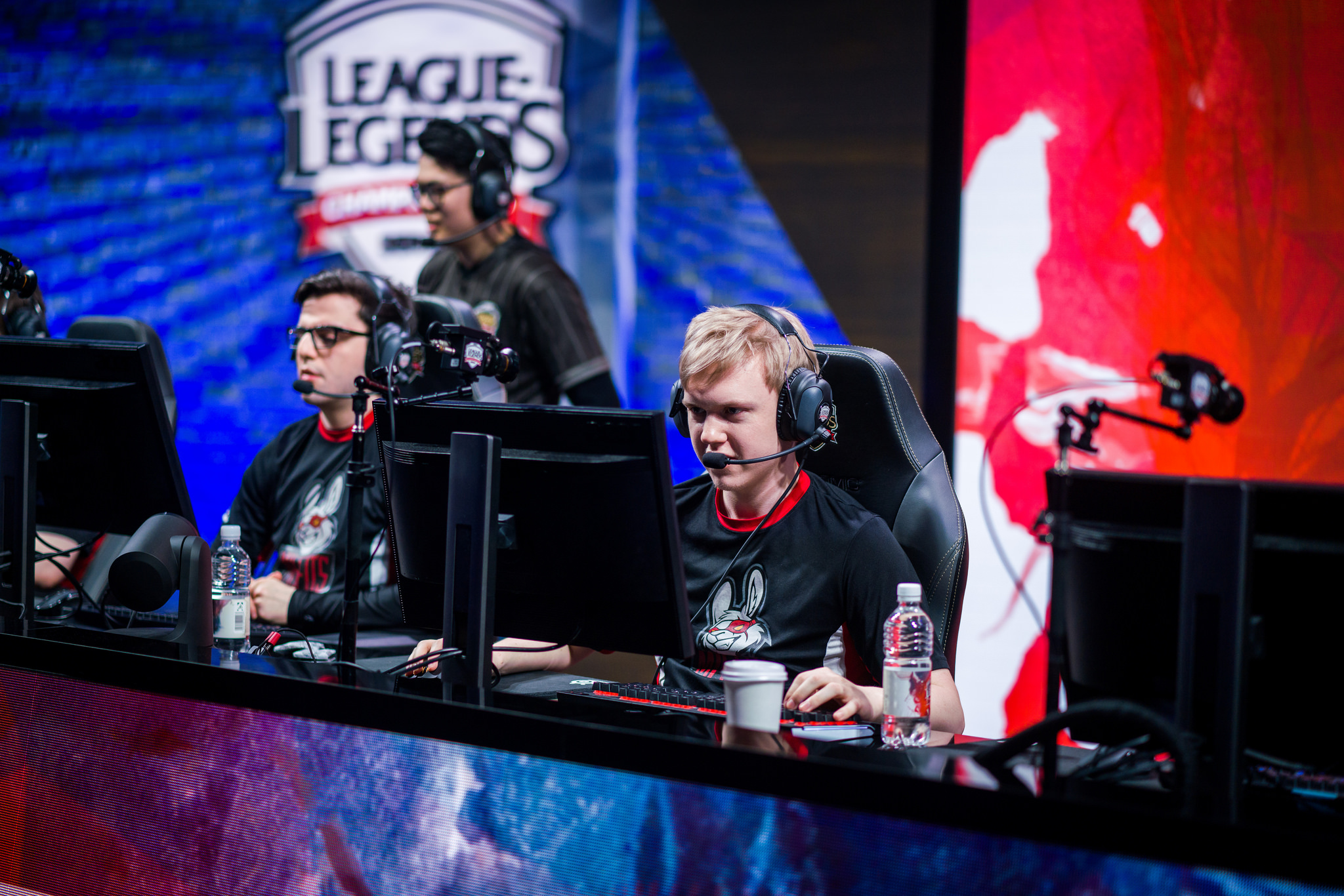 There aren't any big must-start fantasy matchups on Saturday, just a slate of close matches and a fitting finale to the LCS season. Teams like Fnatic and G2 Esports are favorites against Schalke and Vitality respectively, but with the way their foes have played recently and with the playoff race context it's hard to predict a strong result. That means making picks will come down to finding strong value. Starting a player on a losing team isn't a death sentence in contests with smaller fields of teams.
Misfits vs. Unicorns of Love
If any match is liable to produce huge scores, it's this one. Misfits has the second best KDA in the league and the Unicorns like to give up kills. The Misfits bottom lane of Mikyx and Steven "Hans Sama" Liv in particular look like strong picks, with Hans Sama a solid pick for captain.
Splyce vs. Giants Gaming
Splyce should be a safe bet to take care of Giants, and while Splyce doesn't post huge kill counts they still should produce solid fantasy numbers in a decent fantasy matchup.
Start — Martin "Wunder" Hansen, Top, G2 Esports, 22,850
He may be the most expensive top laner, but there's a reason for that. His 6.2 KDA on the season far outpaces the competition. He's the safest bet to put up numbers regardless of matchup, and that's what you need on Saturday.
Sit — Mads "Broxah" Brock-Pedersen, Jungle, Fnatic, 18,900
Fnatic may end up with a strong day against Schalke, but it's hard to see Broxah providing huge value. He has the second lowest kill participation among junglers meaning that even on a good day he's not a huge part of the action. With Fnatic's playoff destiny already locked up, it's a risk starting Fnatic at all.
Start — Jin "Blanc" Sung-min, Mid, ROCCAT, 11,950
The ROCCAT mid laner Blanc's put together a surprisingly strong season for one of the league's less consistent teams, and they have a strong matchup against H2k Gaming, the team that gives up the most deaths in the league. Starting Blanc will let you fill the rest of the lineup with whomever you want, and he's a strong bet to provide positive numbers on Saturday.
Sit — Samuel Fernandez "Samux" Fort, ADC, Unicorns of Love, 22,900
The usually consistent Samux faces a rough match against Misfits and one of the top bottom lanes in the league. You're better looking elsewhere for ADC production.
Start — Raymond "kaSing" Tsang, Support, Splyce, 8,400
He's so cheap he's basically free. If you want to stack your lineup with high prices stars from G2 Esports and Fnatic, then kaSing is a solid pick this week. He may be the league's least active support in the assist column, but he won't hurt you. When Splyce pulls the win over Giants, his scoreline won't matter.
About the author