Kenneth "Kenma" Buechter, a 10-year esports veteran, is struggling. The former League of Legends and Heroes of the Storm player is facing massive debt after allegedly being denied months of salary payments and tournament winnings from esports organization Naventic Esports.
Four other Naventic players also allege the North American organization owes them months of salary.
"All of this money, I was relying on it—I invested it in other stuff, then it never came," Kenma told Dot Esports. "I've been personally hurt by this. I've had to go into debt because of this. I've been hurt really bad."
Naventic's former owner, James Ross Elliott II, started the organization in January 2016 with the signing of Heroes team Bob Ross Fan Club. Although Naventic was an unknown organization at the time, the players were attracted by the offered salaries.
Of the 10 players that have been associated with the team over a year-and-a-half period, five of them—including Kenma—are seeking owed salary payments, according to Kenma, Zuna, and former Naventic manager Taylor "Barcode" Gibson. Alongside brothers Kenma and Zuna, Thomas "Tomster" Maguire, Samuel "bigempct" Hua, and Josh "bkid" Choi are awaiting money from Naventic.
Contract disputes and payment disagreements happen relatively often in esports. The newness of the scene allows for organizations to exist outside of a highly regulated infrastructure, which doesn't always work in favor of the players. In 2016, Heroes team King of Blades faced a bizarre legal matter after the owner threatened to sue the players for leaving the organization. The team left due to an alleged abusive atmosphere, as well as unpaid travel reimbursement. Likewise, North American esports organization Denial Esports continues to come under scrutiny for refusing to pay players.
The beginning of the end
The players signed with Naventic in 2016, each with a contract that paid them $1,250 a month. Four players are owed five months salary, from April to August. One of the players is allegedly owed seven months of salary, from April to September. Three of the players are also allegedly owed prize money for placing fifth-sixth at DreamHack All-Stars, held in June at DreamHack Summer in Jönköping, Sweden. The three players are allegedly owed $7,125 each (part of the $37,500 in winnings), which brings the total amount owed up to $55,125.
"We signed with them originally because they offered us one of the better offers," Kenma said. "That's originally why we went with them even though they weren't well-known or well-established."
The team initially saw success, and payments came on time. "As long as we were doing well, we didn't have any problems," Kenma added. Eventually, payments began running late, but the team would always be paid.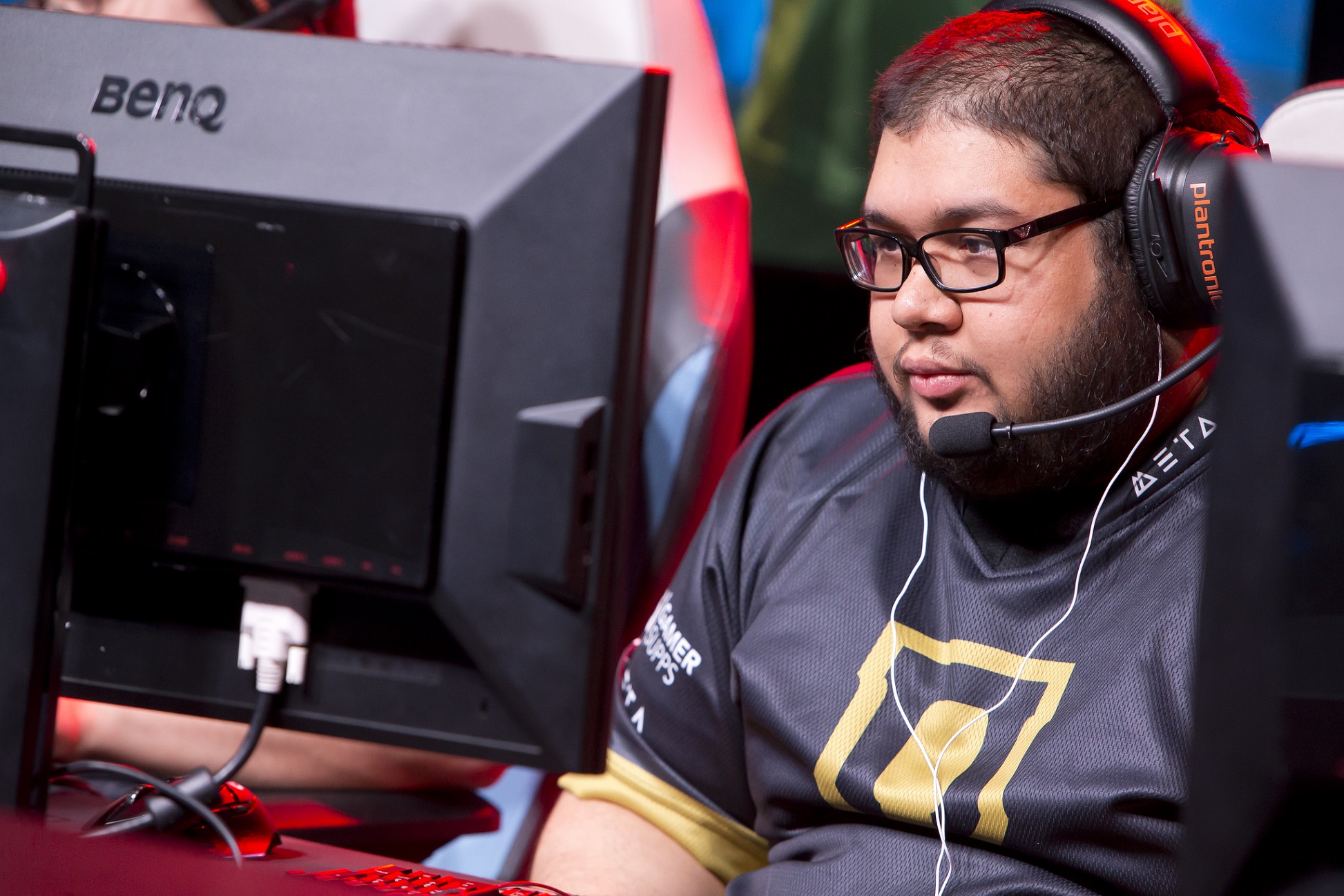 "Sometimes it would be like a week or two [until we received our late payments]," Zuna told Dot Esports. "We would just be like, 'uh, okay.'"
But when the payments started to go missing for three weeks or more, the players reached out to a lawyer. The lawyer suggested the players speak to the management about terminating their contracts should payments not reappear. "We did that and they tightened it back up again," Zuna said. "But then it started happening, the same thing, over and over. They were late, and the communication just stops."
As for the tournament winnings, the team was led to believe it was the tournament organizers who weren't paying up, not Naventic. After all, the organization did pay out for multiple other tournaments. The players reached out to Blizzard for help, then DreamHack itself. "We finally got a hold of them way later, this was probably six months after we should have been paid," Zuna said. "And they're like, 'Oh, yeah, we've already paid you guys. We sent the money.'"
Blizzard confirmed to Dot Esports that it had reached out to both parties in an attempt to resolve the situation, but ultimately had to disengage due to legal reasons.
And then, poof, he was gone
Elliott II always had an excuse, the team said. "And then out of nowhere, we just could not contact him at all, and then random people would be talking for him," Zuna said.
"He said multiple times that he was sending out the money and there were problems with the bank," Kenma added. "He was like, 'I sent out the money today, you guys should get it in two days.' Then he'd be like, 'Oh, there was a problem with the bank.'"
Zuna's last communication with Elliott II was on April 25. "It was just me basically saying, 'Hey, just reminding you for the thousandth time that everyone needs to get paid,'" Zuna said. "'People are hurting. People have bills to pay.'"
Elliott II never responded. "The last thing he told me is that his Skype was broken," Zuna added.
Naventic was eventually sold to businessman Rolando Flores in August, though it's unclear how he became involved, or whether Elliott II's debt was transferred to the new owner. Flores told Dot Esports that he was given "multiple complicated scenarios on how or why the team was not paid" before he purchased the organization. "The story I was given is one of the previous owners ran with the players' prize money and fell off the face of the earth," Flores added. "I know it's still an ongoing legal issue, so I would definitely tread carefully, which is also why any other information I cannot disclose."
Elliott II did not respond to Dot Esports' repeated requests for comment.
"We don't know quite how he [Flores] became involved or what that situation was, but he's also conveniently gone AWOL," the players' lawyer, Roger Quiles, told Dot Esports of Flores' communication with the team. [Disclaimer: Quiles also represents Dot Esports' parent company, GAMURS Group.]
The players continued to compete as Naventic, unsure whether they could terminate their contracts. With Quiles' help, they were ultimately released from the organization in August 2017.
"[Fans] were probably wondering, how did this team that was the best team in North America fall to the bottom?" Kenma added. "The financial situation behind the scenes was a huge deal with that. I'm not going to say it was the only thing, but I will say it's by far the biggest reason."