With the event only three days away, Riot Games has announced the on-air talent for this year's Mid Season Invitational.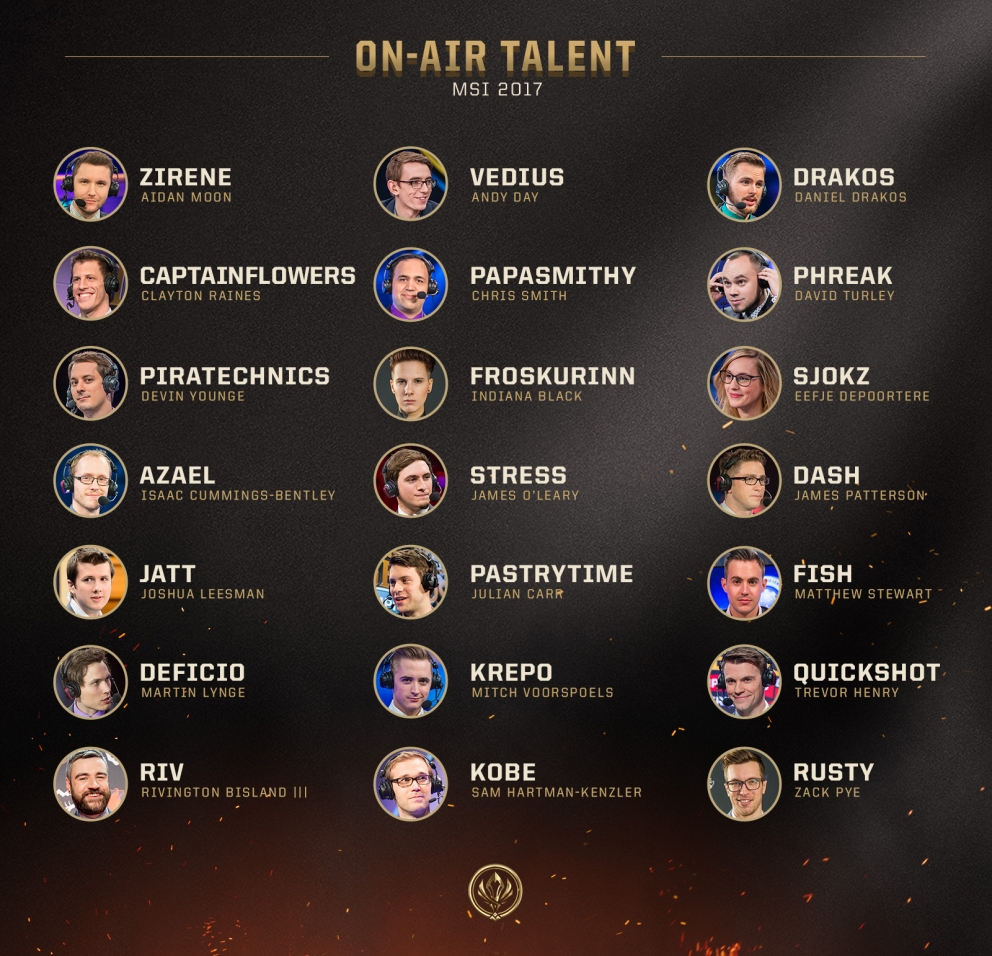 This year's MSI will feature 21 names from among the NA and EU LCS, LPL and LCK English broadcast teams.
Fans will be happy to see Chris "Papasmithy" Smith and Indiana "Froskurinn" Black will be a part of the team this year. From their performances at the 2016 world championship as well as the multiple IEM events they've attended, both Papasmithy and Froskurinn have garnered sizable fan followings among the Western audience. The two boast a wealth of knowledge about the LCK and LPL respectively.
Riot will also have "guest spots," which will feature professional players, coaches, and analysts on the desk throughout MSI.
Notably missing from the english broadcast team are Seth "Achilios" King and Max "Atlus" Anderson. With Korea unanimously regarded as the strongest region and tournament favourites, it's strange to only have one member of the LCK broadcast team commentate at MSI.
Neither Achillios nor Atlus have yet made a comment on their MSI absence.
MSI is set to kick off on Friday April 28, with Brazil's Red Candids and Oceania's Dire Wolves facing off as the event's opening match.