Overview
This year's MSI that will be held in Shanghai has undergone a minor change to it's format. Instead of a single round robin, teams will have the chance of taking on each other in two best of 1s. The playoffs format is the same – with the 1st placed team from the group stage facing the 4th placed team, and the 2nd battling the 3rd. The teams participating in this years event include: SK Telecom T1 from Korea, Royal Never Give Up from China, G2 Esports from Europe, Counter Logic Gaming from North America, The Flash Wolves from LMS and Supermassive Esports from the Wildcard region.
The Rankings
1. SK Telecom T1 (Korea)
SK Telecom are coming off a surprising gauntlet run in Lol Champions Korea playoffs. SKT dominated a faltering KT in a convincing 3-0 in the semi finals, before finally defeating the group stage winners Rox Tigers in the final 3-1. Recently added player Kang "Blank" Sun-gu has helped SKT make up for now substitute jungler Bae "Bengi" Seong-woong's lack of ability on carry junglers such as Graves and Kindred – who are essential in this current meta. SKT returned to a style of protecting their adc Bae "Bang" Jun-sik, which was an effective strategy utilised throughout the playoffs. Additionally, star mid laner Lee "Faker" Sang-hyeok showed an ability to play off meta midlane picks such as Vel'koz and a monstrous Cassiopeia while still playing utility champions such as Lulu and Zilean, helped SKT gain victories throughout the playoffs. These combined factors make it hard not to rate SKT as the favourites for MSI.
2. Flash Wolves (Taiwan)
The Flash Wolves recently 6-0'd the Lol Masters Series playoffs, upsetting favourites AHQ with a very convincing 3-0 in the finals. The story behind the Flash Wolve's success is their new top laner Yau "MMD" Li-Hung and the very strong performances of jungler Hung "Karsa" Hau-Hsuan. MMD has served as a large improvement over Steak – serving as a very solid low economy top laner, while Karsa had dominating performances in the playoffs while playing a variety of champions, completely outclassing AHQ's jungler in the finals. In the midlane, Huang "Maple" Yi-Tang continues to be a key carry threat of the Flash Wolves while being proficient on a variety of champions and styles. Yoe Flash Wolves have shown their incredibly strong early game power in the LMS playoffs, and likely pose the greatest threat to the favourites, SKT. The Flash Wolves have a similar style to the EU LCS team, G2 Esports, however the mismatch between the two teams is the more balanced aggression of The Flash Wolves, which will be further highlighted later in the article.
3. G2 Esports (Europe)
G2 Esports are coming off a strong playoff run with 3-1 victories over both Fnatic and Origen. If G2 are to succeed at MSI, it will likely be due to a good performance on a carry jungler such as Graves by aggressive former CJ Entus jungler Kang-yoon "Trick" Kim or a crazy assassin game courtesy of talented rookie Luka "Perkz" Perkovic. However, a potential downside of G2 that can be exploited by smart, international teams such as SKT or even CLG is their tendency to go over-aggressive and either trade kills for more important cross map objectives or overstaying in different situations in the late game. Another potential weak link of G2 is in the adc role, with korean import Kim "Emperor" Jin-hyun carrying over his tendencies from his CJ Blaze days in Korea to be too aggressive and misposition in crucial team fights. If G2 manage to balance the double edged sword of their aggression, they could prove to be a very dangerous team coming into the MSI.
4. Royal Never Give Up (China)
Royal Never Give Up will represent the LPL in front of their home crowd in Shanghai. After a brief slump in the round robin stages before the LPL playoffs, RNGU have picked it up and finished strong, upsetting playoff favourites EDG. While jungler Liu "mlxg" Shi-yu and support Cho "Mata" Se-hyeong continue to be the main reason of Royal Club's success, the development of midlaner Li "Xiaohu" Yuan-Hao and ad carry Wang "Wuxx" Cheng cannot be overlooked – with both players strengthening their laning phase over the season. Although RNGU have strong individual player strength, their lack of early game neutral objective control could have a negative effect when playing against higher calibre teams. However, RNGU have a useful tool – which is the potential to use two different styles of ad carries – with veteran Zhu "Namei" Jia-Wen being proficient at late game team fights, and Wuxx serving as an aggressive, lane dominant marksman. The recent failures of the LPL could cause some teams to overlook RNGU – who could well be the dark horses of this tournament.
5. Counter Logic Gaming (North America)
CLG scraped through the North American playoffs with narrow 3-2 victories over both Team Liquid and Team Solo Mid. A major factor of these victories that will lead off into MSI is the exceptional performances of support player Zaqueri "Aphromoo" Black, particularly on skill-shot heavy supports such as Bard and Morgana. A major part of CLG's identity is their 1-3-1 split push strategies, with top lane "Darshan" Upadhyaya and mid laner Choi "Huhi" Jae-hyun. Compared to teams such as RNGU and G2 Esports, CLG quite clearly have a more developed rotational based playstyle, however the individual talent of the players compared to some of the international stars (a big example is Huhi in the mid lane, who will have to face Faker, Maple and Perkz) is somewhat lacking. If CLG are to succeed at MSI, their toplaner Darshan will need to gain a lead over his opponent, which will allow CLG to have the power of manipulating the map and play on their terms. However, if CLG try to fight fire with fire, the chances of them making out of the group stage will be quite slim.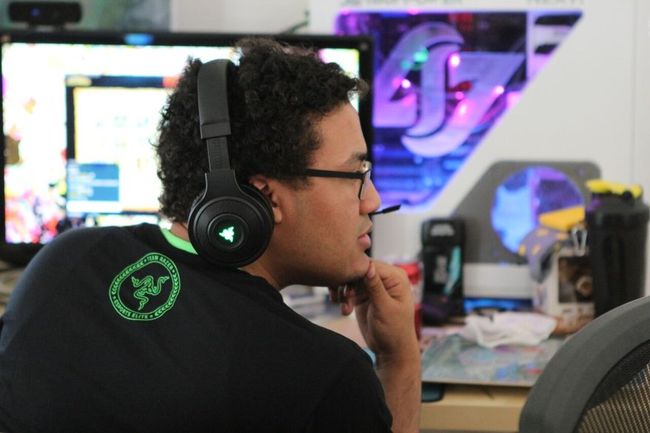 6. Supermassive Esports (Turkey)
Representing the wildcard regions, Supermassive Esports come into the tournaments as quite clear underdogs. Regardless, Supermassive cannot be underestimated from the other teams, as they have the potential to be unpredictable and creative. An example of this is Mustafa "Dumbledoge" Kemal Gokseloglu's pocket pick Poppy support, which could steal Supermassive Esports a win and upset a major region's team's chances of making it to the playoff stages. Veteran mid laner Koray "Naru" Bicak is also player to watch out for if Supermassive are to cause an upset and shake up the teams that make it into playoffs.
The 2016 Mid Season Invitational has the potential to be a very interesting tournament. The 2nd to 5th place teams are very close – no team is safe from not making the top 4 in the playoffs. The addition of a double round robin will also give teams more chances to prove themselves, and will help towards guaranteeing the top 4 teams that make it have deserved it. MSI 2016 will be no doubt a fierce competition.