Just over a year ago, Call of Duty legend Joe "MerK" DeLuca competed in his final LAN tournament. After winning several championships throughout his career, MerK hung up his controller when his Team Liquid squad failed to qualify for the second season of the Call of Duty World League in Black Ops III.
Since then, MerK has become a caster and analyst for the CWL in Infinite Warfare, and his experience and wealth of Call of Duty knowledge has helped make the transition easy. MerK might not be competing anymore, but he still gets to have a direct influence on the future of Call of Duty esports.
"I am in a great position," MerK said. "I get to work on a project that is special to me, with a great group of people who are always thinking about the next best thing for CoD esports."
With no regrets about his decision to retire, MerK can take what he learned during his playing days and apply it to his new role. MerK won numerous championships as a player, including the 2011 Call of Duty XP $1 million tournament. Thanks to those experiences, he's constantly thinking about ways to improve the game. MerK can give critical feedback to the CWL—feedback that wouldn't necessarily be available from someone who wasn't a professional Call of Duty player.
When he isn't working behind-the-scenes on improving the state of the game, he's preparing for his other role as an analyst at CWL LAN events. While MerK believes that analysis in Call of Duty is still evolving, he has a vision for the type of impact his work can have on the viewers watching at home.
"People think the game is simple, but it's actually the complete opposite; it's very complex," MerK said. "Decisions that players are making all over the map help create the outcome. I think it's our job as analysts to explain those decisions to a wider audience. I want the analysts to be the catalyst for that, so when someone is watching at home, they can understand just how impactful a play can be."
MerK's tactical mind was always a great asset to each team he competed with. But now, viewers get to benefit from all of his in-game knowledge just by watching CWL events. MerK has also played alongside and against a lot of the players who are still competing today. This gives him even more of an advantage when analyzing gameplay, because not only can he connect with the players in-game, but also on a personal level out of the game.
"It's awesome to still see how many of the players I competed with continue to be successful," MerK said. "While, I will never show any bias, I'm always hoping they do well. They were, at one point, a part of my family, the people I failed or succeeded with, so yes, I'm always watching to see how they are doing."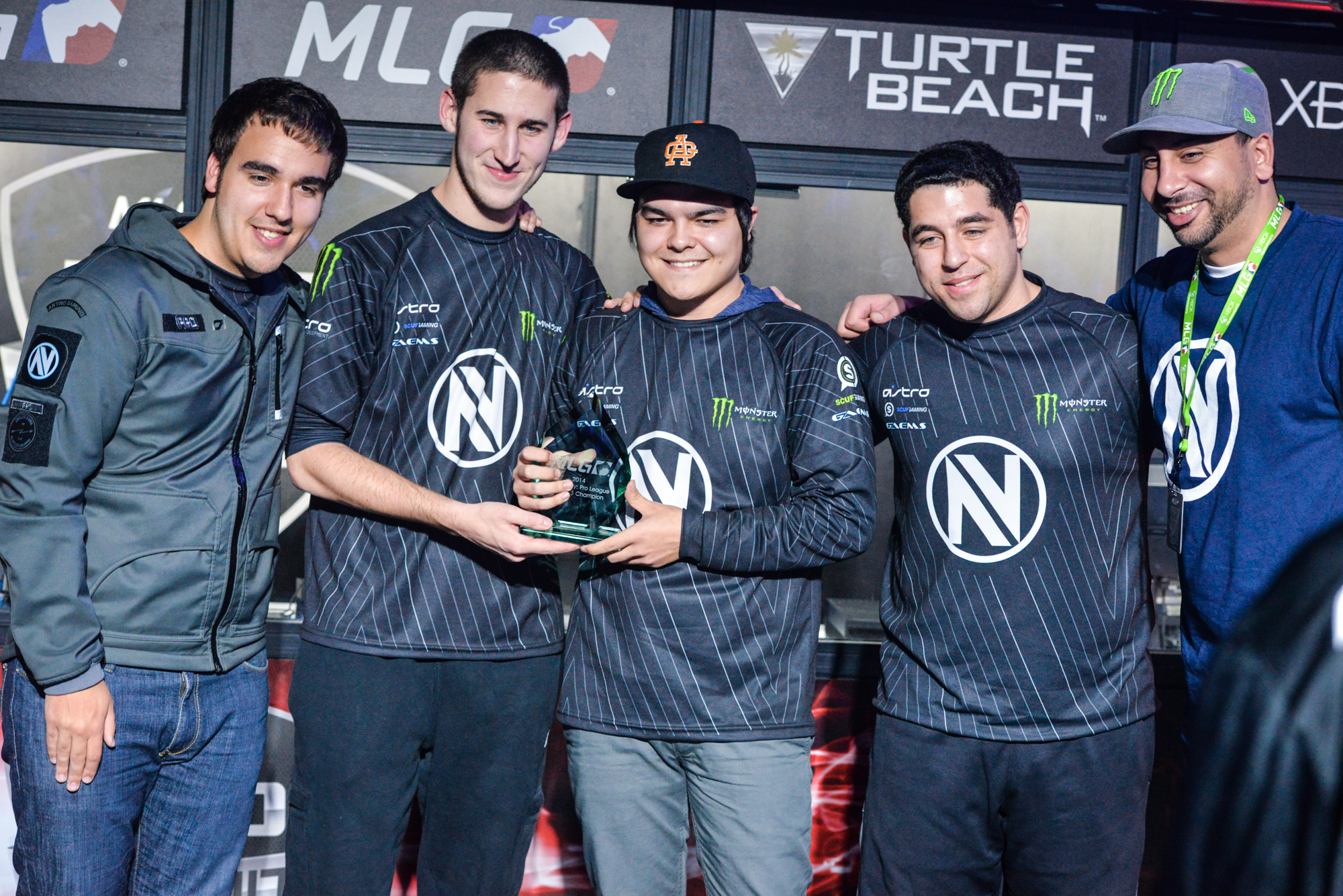 MerK and fellow analyst Tyler "TeePee" Polchow were two of the smartest players when they were competing, which has certainly helped with their flawless transition to the analyst desk. In a way, this is probably why MerK will never lose his drive to compete and win– because he's a professional player at heart.
"I will never miss the practicing, the arguments, or the stress from one event to another, but I will always miss competing on the big stage," MerK said. "It's everything you dream about as a player. When I am at events and I'm on the desk watching these games, you bet I wish I was still up there competing."
With his playing days behind him, MerK is now able to focus that competitive drive on his new job. And despite his immediate success as an analyst, MerK said that he could see himself in a different role in the future, and he's definitely thought about other opportunities in the Call of Duty scene.  
"I would love to coach or manage a team," MerK said. "I still think there are a lot of little things that teams don't do that can help them improve their game. It's not just about the practice, but what you are doing afterwards. You don't always have to be playing to better yourself or your time. Sometimes just a different perspective on the game can help a team improve that much more. I think as time goes on and organizations begin hiring more and more full-time staff, you'll see the impact that different perspective could make. It's just up to players to respect that perspective."
MerK clearly has a vision for the future of Call of Duty esports, whether it's on the analyst desk or in some other organizational role. He said that he honestly could've imagined all of the progress and changes the esport has seen in recent years, from increased developer support to larger prize pools.
"I always knew if people kept fighting for it and believed in it, Call of Duty esports would become bigger and bigger," MerK said. "However, all of those people who were at the front making it what it is today, know that there is always room for more. You better believe I wish it was at this level when I was competing, I'm just a little jealous of the pros today."
Despite winning all of those championships over the years, MerK's greatest contributions to Call of Duty may still be on the way.