There will always be times when you want to check out your stats and see how you're performing in a battle royale game like Apex Legends.
At the time of writing, however, there's no official way to check your overall stats in-game, such as how many wins you have or your total amount of kills on all characters, alongside other interesting tidbits. But there is a way to track individual character statistics.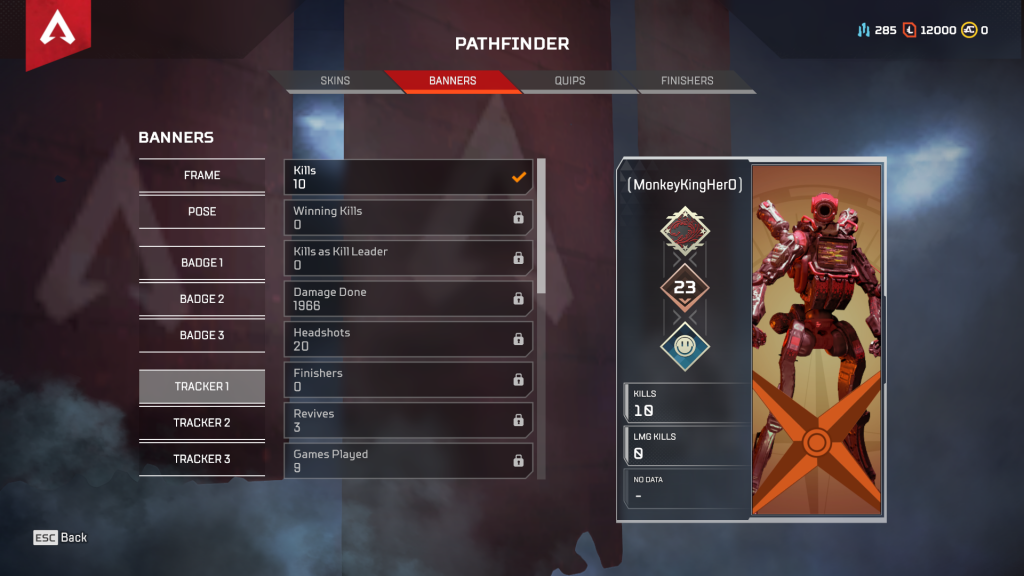 You can do this by opening up each character in the Legends tab of the main menu. Choose the character you want to check the stats for, click one of the tracker tabs in the bottom left, and scroll through all your statistics.
You can see all of these stats whenever you want, but in order to have them appear on your in-game banner when you go into matches, you need to unlock them through crafting or loot boxes and then equip them to your character's profile.
There isn't a way to have one character's statistics appear on another Legend's banner, though. So if you want to show off your massive Pathfinder kill count, you need to be playing Pathfinder and have it equipped for other players to see it.