St. Patrick's Day is Friday, and these mean, green guns should help boost your luck in Counter-Strike: Global Offensive.
Valve's magnum opus has a notoriety for its randomness and luck-based plays, so now's the perfect time to increase your familiarity with the RNG. Are you always missing your AWP flicks or AK-47 one-taps? Equip some of these trusty weapons and hope that the Luck of the Irish flourishes in your highlights—maybe you'll even rank up. For example, try jumping and shooting around a door or angle to catch your opponents off-guard. This is a great mechanism for tilting your enemies and getting angry chat messages crying profanities. If you don't celebrate St. Patrick's Day, don't fret. Many of these skins are good for diversifying your already flashy inventory year-round.
Gut Knife | Gamma Doppler ($125.00-$210.00)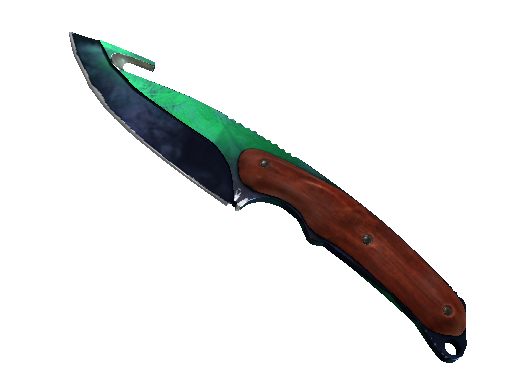 Photo via CS:GO Stash
The Gamma Doppler and its four phases are Valve's newest knife skin additions from the Gamma Exposure update. The Emerald phase of the knife varies in rarity alongside its Ruby and Sapphire companions.
AK-47 | Hydroponic ($25.00-$140.00)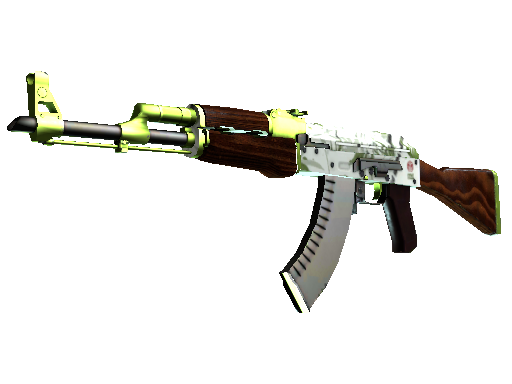 Photo via CS:GO Stash
The Hydroponic's design is more unique than many of the existing AK-47 skins thanks to its leafy green and white finish and wooden stock and handle. It's perfect for those "lucky" one-taps.
Sport Gloves | Hedge Maze ($170.00-$300.00)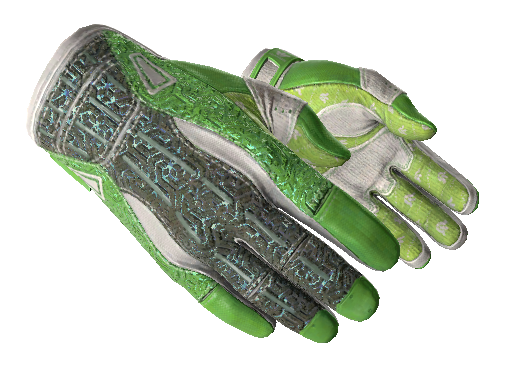 Photo via CS:GO Stash
Former Team Liquid star Spencer "Hiko" Martin sports these gloves to complement his green stream aesthetic.
Baggage Pin ($2.00-$3.50)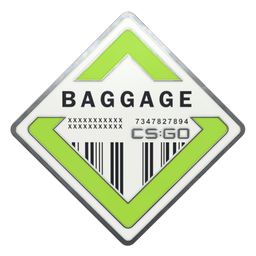 Photo via CS:GO Stash
The four corners of the Baggage pin remind me of a rare four-leaf clover. This pin is great for standing out in a scoreboard full of Service Medals.
The Emerald Loadout ($5.00-$15.00)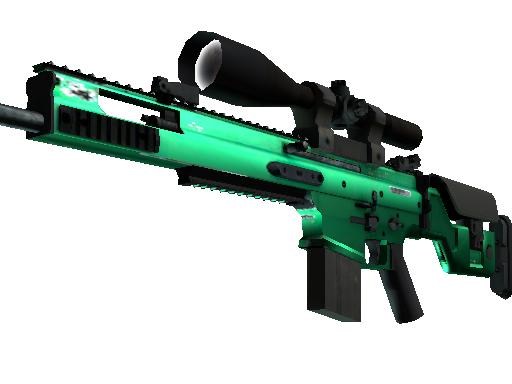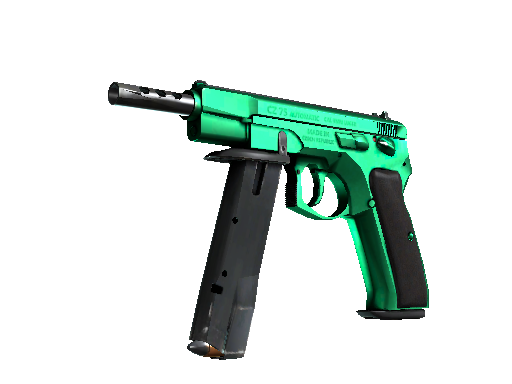 These over-powered matte green shooters are perfect for spraying down middle map. Use with caution if you'd like to keep your teammates from complaining.
MAG-7 | Counter Terrace ($3.00-$5.00)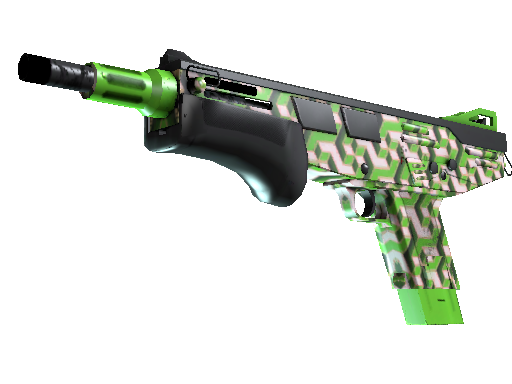 Photo via CS:GO Stash
The geometry in this Counter-Terrorist shotty can help you feel like Virtus.pro's Janusz "Snax" Pogorzelski at close angles, especially at "Drop" on Cobblestone.
P2000 | Turf ($0.10-$5.00)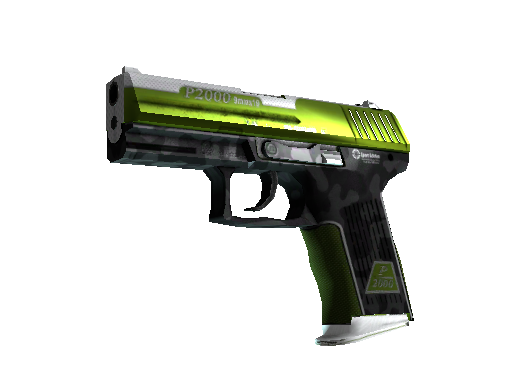 Photo via CS:GO Stash
For those who prefer the P2000 over the USP-S, the Turf's metallic green finish with a hint of camo is essential during pistol rounds on the Counter-Terrorist side.
Galil AR | Eco ($1.00-$15.00)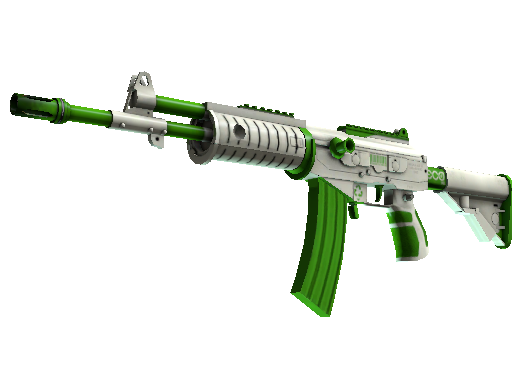 Photo via CS:GO Stash
The white and green detail on the Eco is the flashiest of the Galil skins even though it is a Classified Rifle in the Chroma 2 Collection.
Sticker | Good Luck ($0.50-$0.60)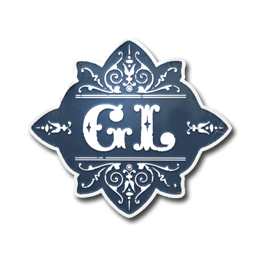 Photo via CS:GO Stash
Although this sticker isn't green, it's still a nice adage for feeling lucky.