'Since its release in May 2016, Overwatch has become home to a colorful cast of characters and a rabid fanbase that can't seem to ever get enough of it.
These two factors combine to create ripe cosplay opportunities, and some of the greatest fan-made costumes the gaming industry has seen. At seemingly every convention, gaming event and meet-up even since Overwatch was shown off to the world, there have been people cosplaying as its characters.
There's no shortage of amazing Overwatch cosplays, but we had the difficult task of picking some of the greatest. Here's a few that definitely deserve your attention.
Winston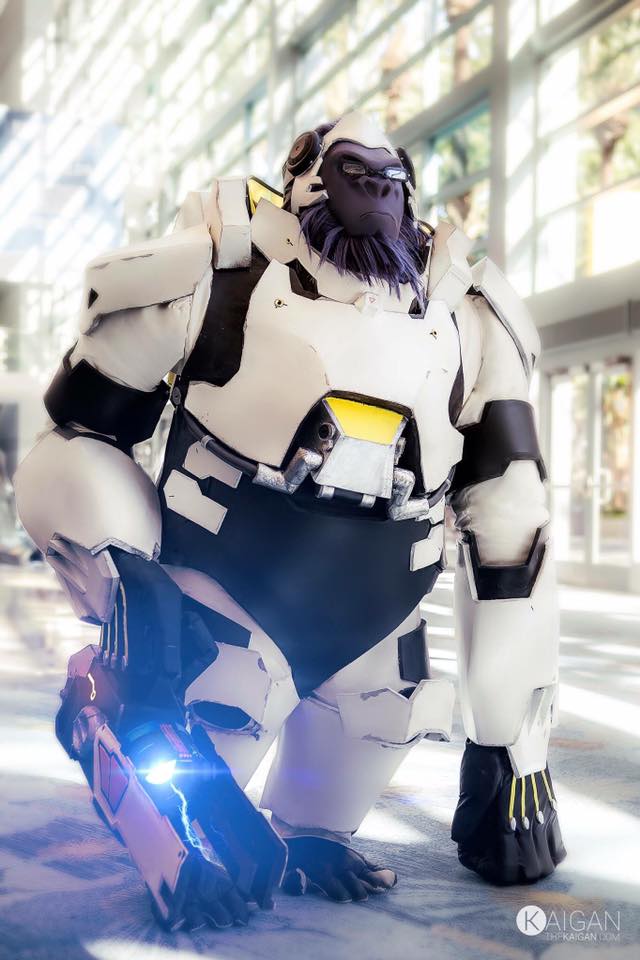 Cosplayer: Aerlyn Grey, Photo by The Kaigan
This stunning costume of everyone's favorite scientist gorilla speaks for itself. As one of the non-humans of the Overwatch cast, Winston is typically difficult to pull off, but Aerlyn Grey did it with flying colors.
Mei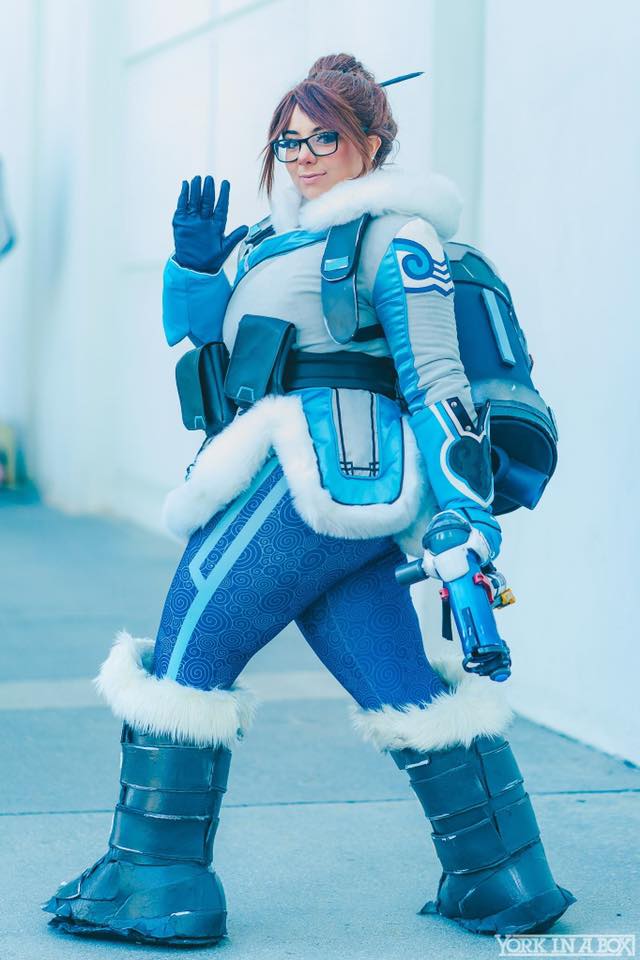 Cosplayer: Momokun, Photo by York in a Box
This spot-on recreation of Mei nails every important detail, down to the circular pattern on her pants and her over-sized snow boots. We think this costume is "a-Mei-zing."
Junkrat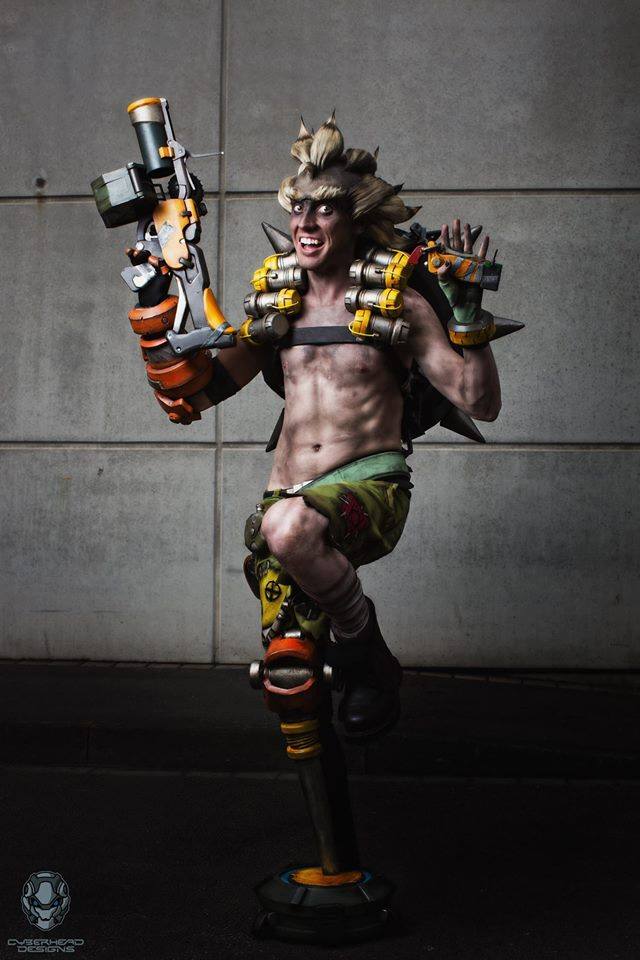 Cosplay by Shellshocked Cosplay and Bakka Cosplay, Photo by Cyberhead Designs
This costume of Aussie maniac Junkrat captures his essence beautifully, including his peg-leg and scorch marks all over his exposed skin. All that this costume is missing is his hair being on fire, but that's probably for the best.
Genji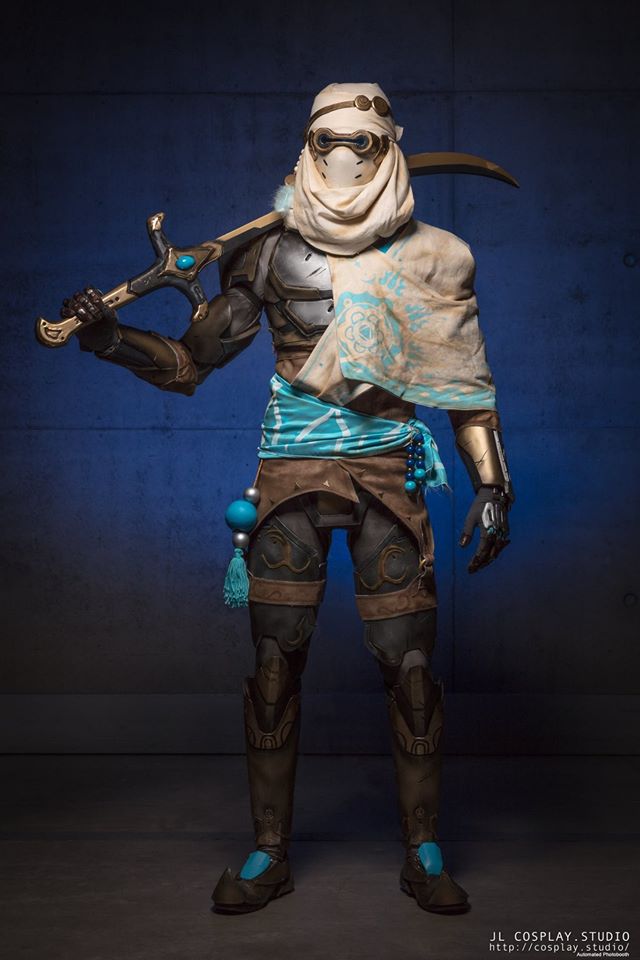 Cosplayer: Just Cosplay and Props, Photo by JL Cosplay Studio
This costume pays homage to one of Genji's alternate skins, called "Nomad," and it's just plain awesome. We especially love the attention to detail on his curved sword and mask.
Zenyatta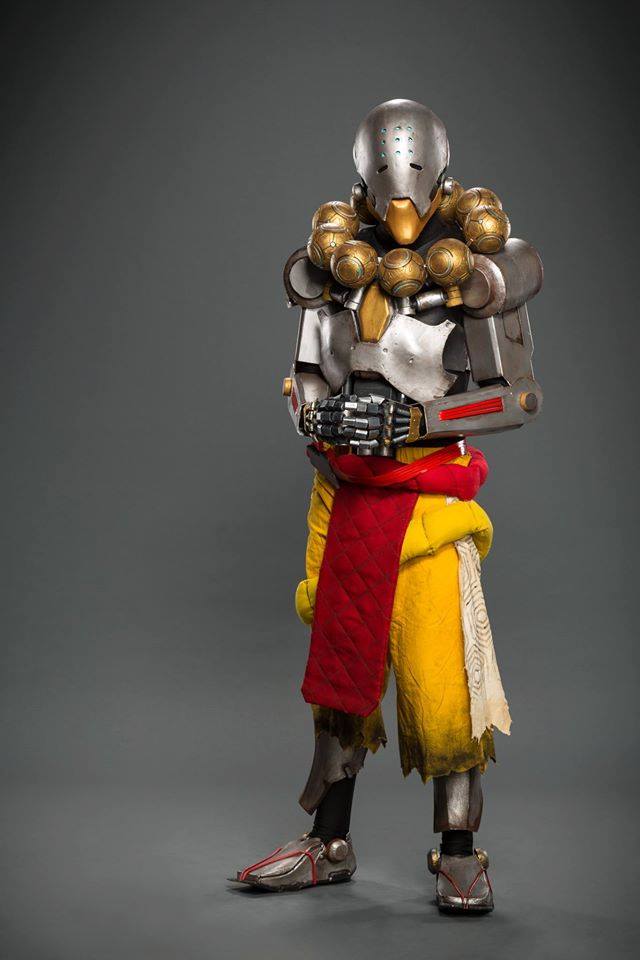 Cosplayer: Shellshocked Cosplay, Photo by Greg De Stefano
We're not going to take away any points for the fact that this Zenyatta cosplay comes without levitation and the ability to make the balls around his neck rotate, because everything else about this costume is amazing.
Symmetra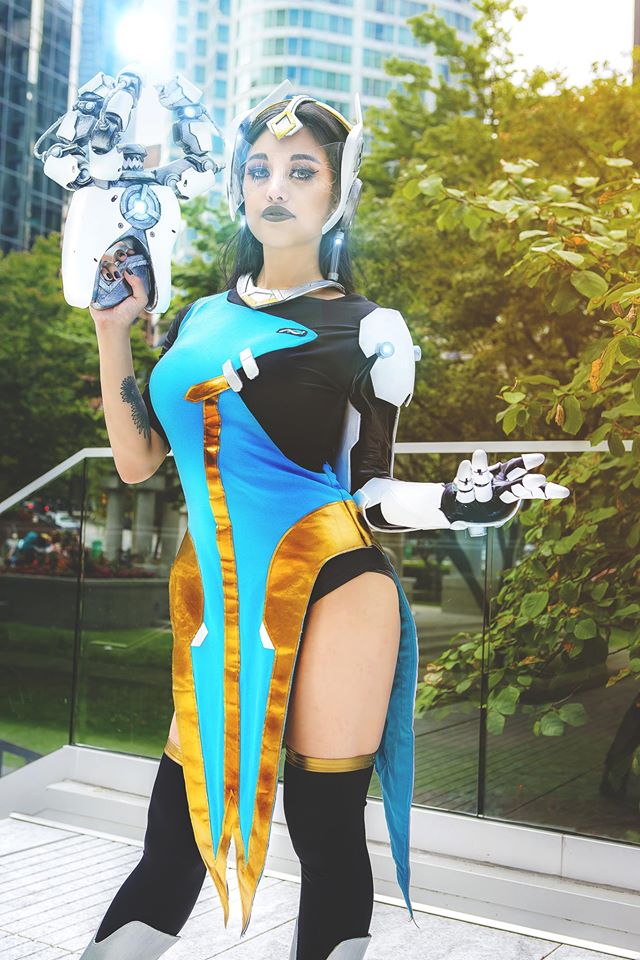 Cosplayer: Lunar Crow
This Symmetra recreation is so lifelike, we can't be 100 percent sure that she's incapable of bending light at her will.
D.Va's MEKA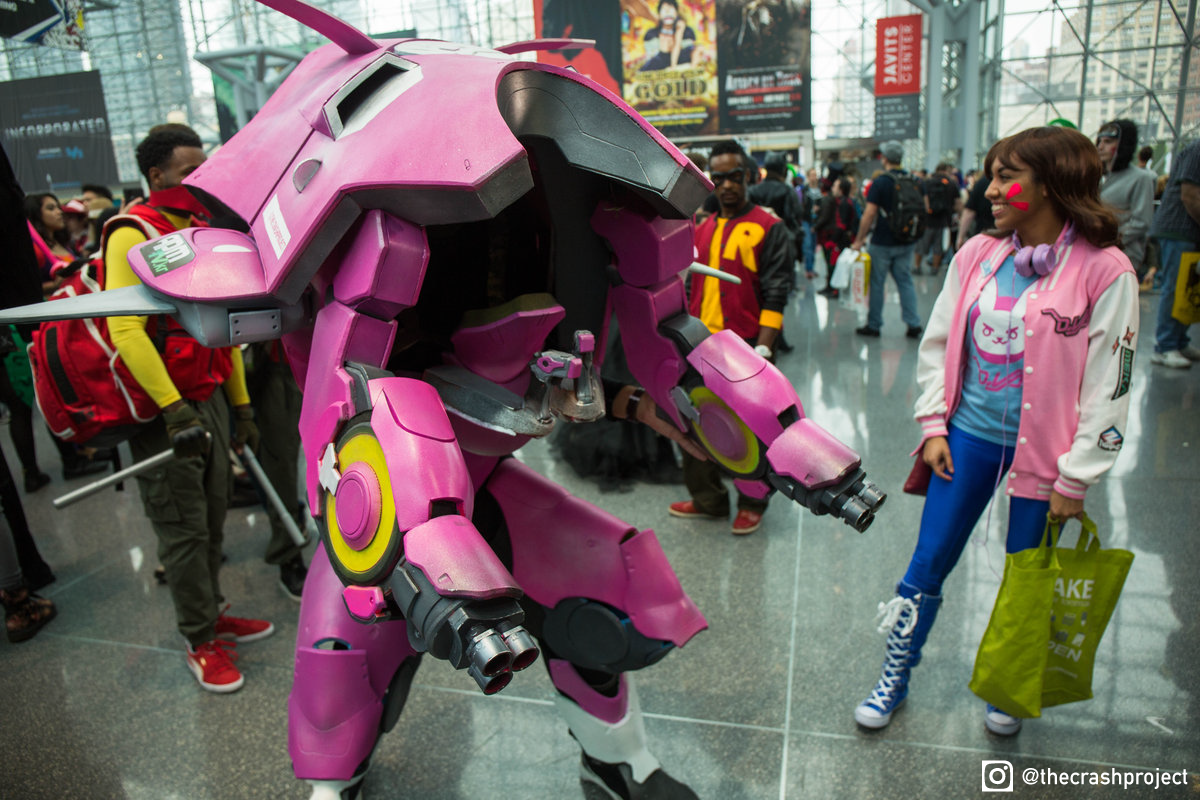 Cosplay by The Crash Project
This costume stands out on the list because, like Zenyatta and Winston, the character is not human. It's not even a character, really. There is actually a person cosplaying as D.Va's MEKA tank in that photo. Amazing.
Reinhardt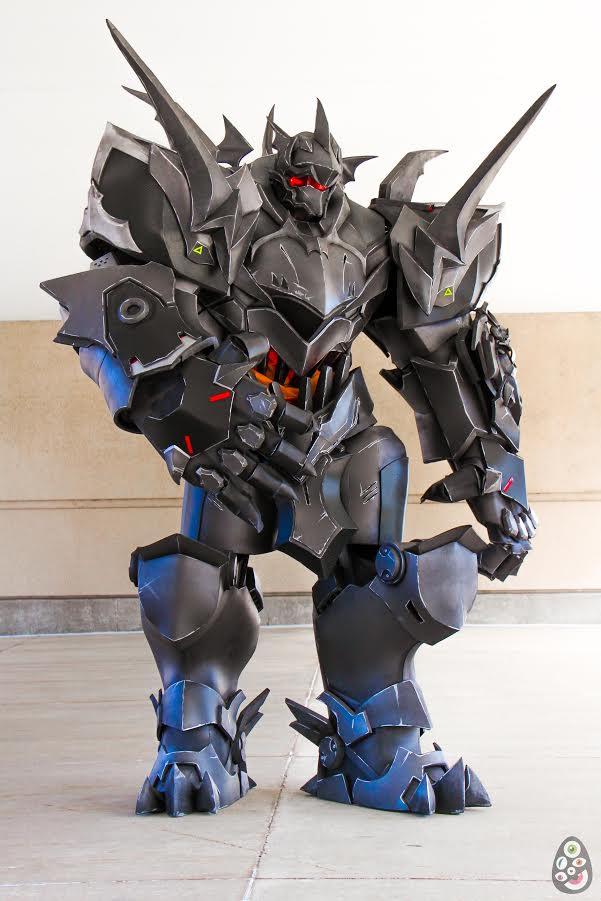 Cosplay by Egg Sisters Cosplay, Photo by The Monsta Mahm
This towering Reinhardt cosplay of his Blackhardt skin is impressive for a number of reasons. It looks incredibly accurate, but its sheer size is staggering. Just look at the size of that axe.
Ana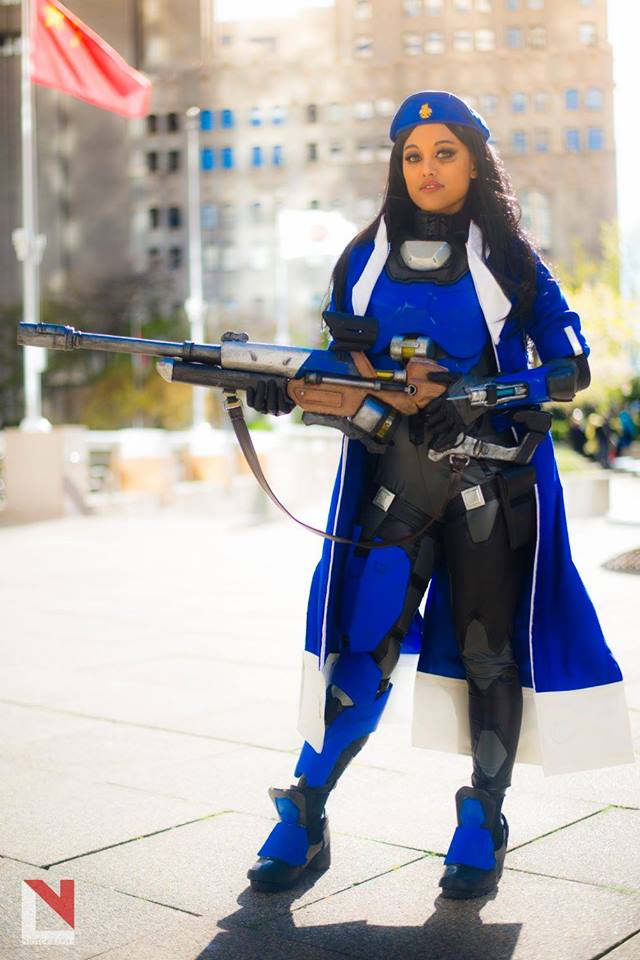 Cosplayer: Lunar Crow, Photo by Lucid V Photography
This Captain Amari version of Ana is shockingly accurate. If we weren't knocked out already by its accuracy, she might have a sleep dart at the ready anyway.