Xayah and Rakan were released today with League of Legends Patch 7.8.
The dynamic duo went live with some extra features and goodies, so before you dive into the game client to buy them and try them out, let's get into the whats, whys, and hows of League's two newest champions.
Champion Spotlight
We already went into detail on each of Xayah and Rakan's abilities, skills, and a little strategy, but Riot's own David "Phreak" Turley dives deeper into both champions so you can see them in action.
Xayah
Rakan
Release Skins
Both Xayah and Rakan were launched with fantastic Cosmic skins to join Kassadin in the Cosmic skin line. The skins are themed to match their respective champion. Xayah's is dark and in the twilight, and Rakan's embodies the dawn sunrise.
Cosmic Dawn Rakan

Cosmic Dusk Xayah

Gifting and Icons
Xayah and Rakan will both be available for gifting using IP, which is the first time that has ever happened in League. If you're feeling really generous, spend some of your hard-earned IP to make a duo partner happy. Gifting lasts until April 26.
Gift of Magic icon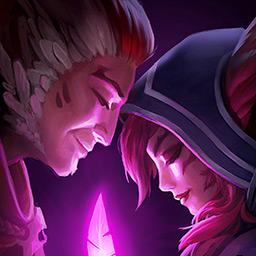 The Gift of Magic icon is awarded to those that gift either Xayah or Rakan using IP before April 26.
Blazing Feathers icon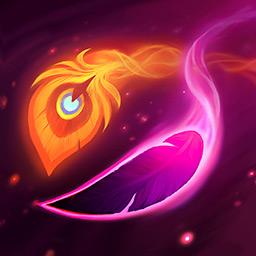 To qualify for the Blazing Feathers icon, you must play two games as either Xayah or Rakan, with the other champion on your team. This icon is also only available until April 26.