This 2017 Worlds story is brought to you by Predator.

---
Lee "Faker" Sang-hyeok's Zed. Henrik "Frogen" Hansen's Anivia. Zachary "Sneaky" Scuderi's Jhin.
Many of League's legendary pro players are associated with signature champions. That is certainly the case for Royal Never Give Up ADC Jian "Uzi" Zi-hao and his Vayne. He is a legend on the champion, ever since his carry performances in the season three World Championship.
But unlike some of those other champions, Vayne has fallen pretty far out of the professional meta. Her weak lane phase makes her a tremendous risk, even for a player as talented as Uzi. Season three was a long time ago.
But it's never too late for a blast from the past then, because Uzi locked in Vayne at Worlds again. And he dominated.
ADC in 2017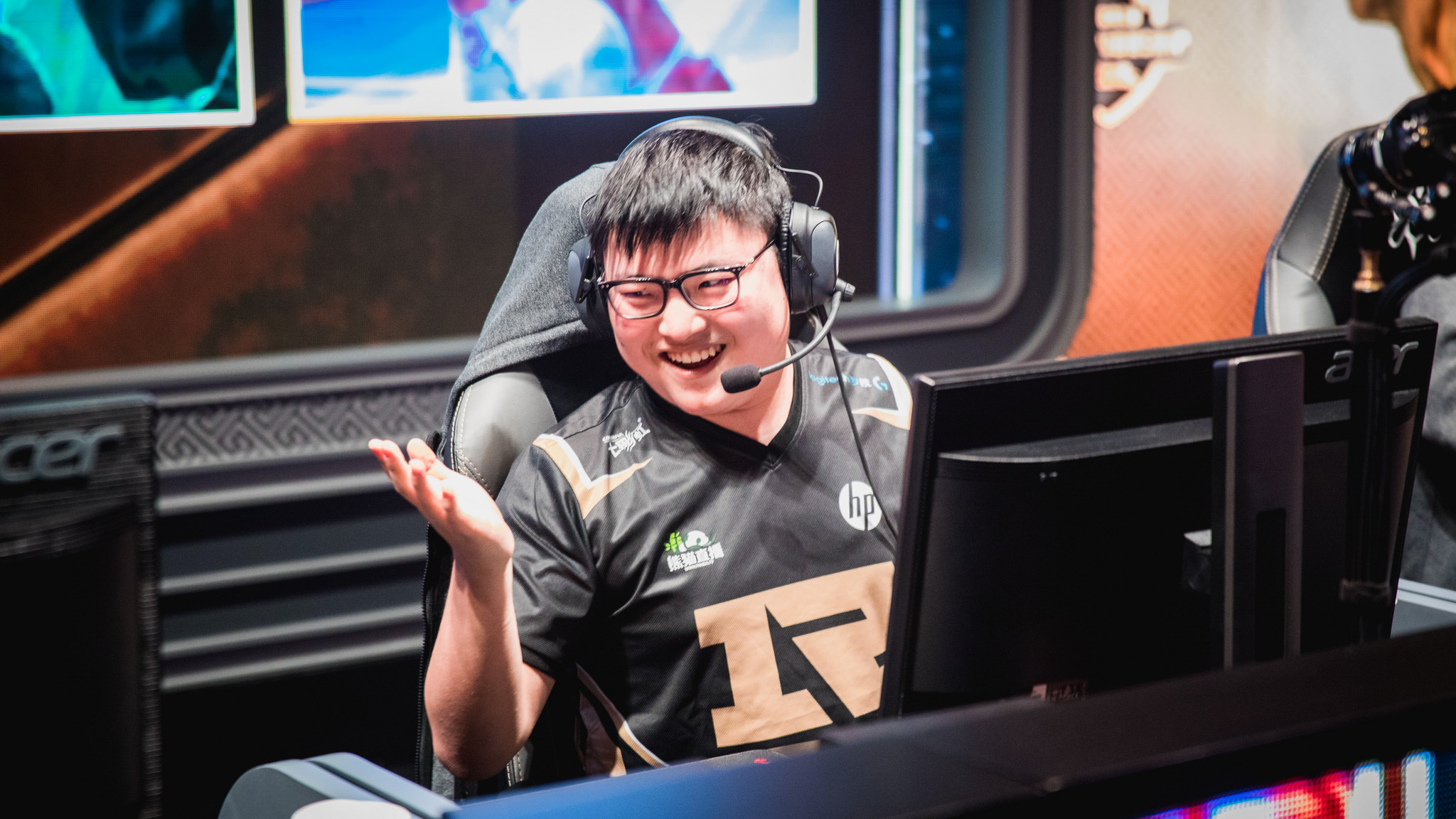 Pick almost any competitive season, and you can find an Uzi Vayne outplay. Vayne's combination of ridiculous burst with extreme mobility make her a tremendously fun champion to watch. Match that with Uzi's insane mechanics, and you get a endless reel of highlights.
With hypercarry ADCs coming back at the end of season seven, the time was ripe for a ballsy pick like this. And it's not like Uzi picked Vayne in a game Royal didn't need—a win versus Fenerbahçe meant a quarterfinals spot was guaranteed. And coming off a loss to G2, picking such a volatile champion for a famously tilt-able player was a risk.
Don't worry, LPL and Vayne fans, because Uzi got off to a great start. RNG lost their support in an early trade, but critically, got a kill for Uzi.
With that advantage, Uzi started carrying. Running into a fed Vayne—under turret, no less—is never a good idea. Fenerbahçe paid for their mistake and the game was basically over at this point.
With the Vayne incredibly fed, Uzi and Royal made quick work of Fenerbahçe. At the end, it was just Uzi ripping through the entire enemy team, his Vayne dominating the fights.
The win means that RNG are through safely to the quarterfinals. That gives us more opportunities to potentially see Uzi's Vayne at Worlds. Win against a team better than Fenerbahçe, and the Night Hunter may be back in the meta again.