Riot Games has updated Sweetheart Xayah and Rakan on the PBE, adding a bunch of new textures to both 3D models.
The League community has been very upset about the skins since they were first revealed. Multiple fans took it upon themselves to redesign the Sweetheart skins, while some have called for Riot to make large changes ahead of their release by Patch 8.3.
Reddit user Elvem4g3pker took pictures of the skins, providing a before and after screenshot to show fans exactly what has changed.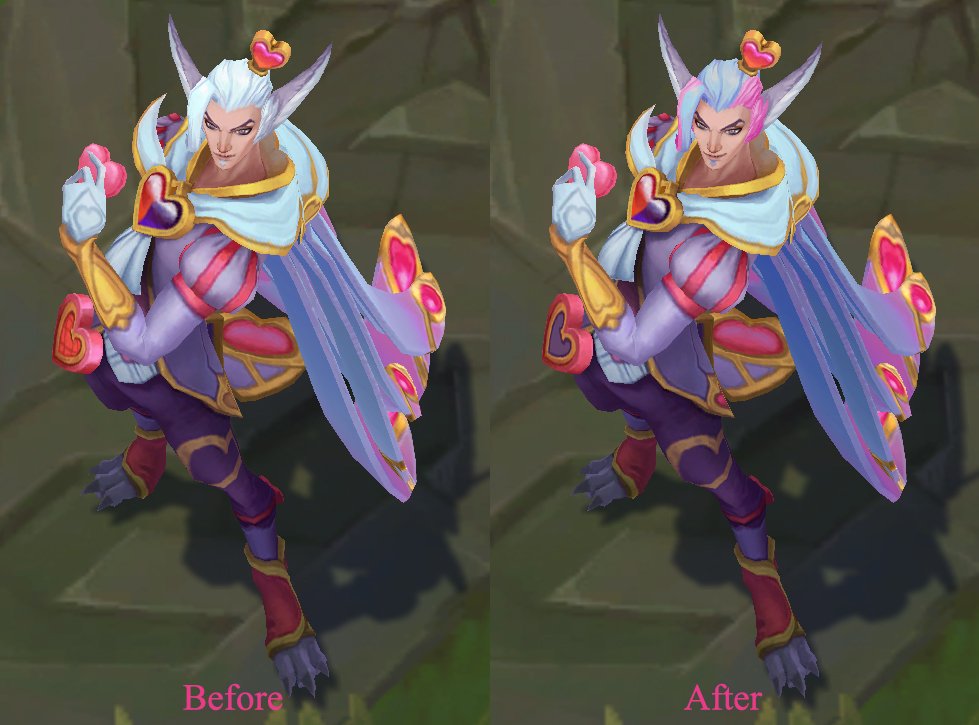 In the new update, Riot added more colors to Rakan's hair and changed the color of the large heart pendant on his chest from pink to purple. There's also a small pink heart decal on his coat that wasn't there before.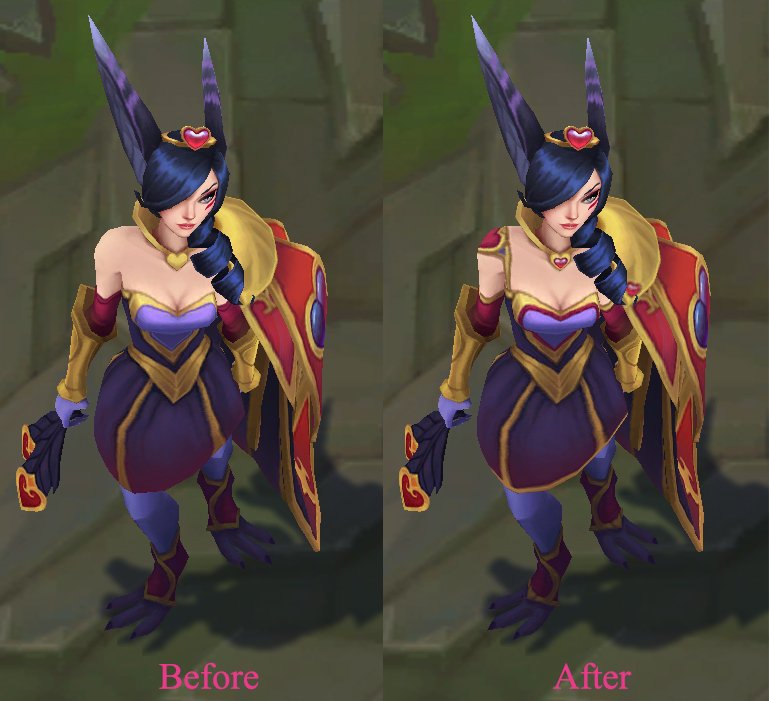 Xayah, on the other hand, received more noticeable changes. There's now a gold trim on the bottom of her dress, as well as a new heart shoulder pad. Her collar also received a small pink heart charm.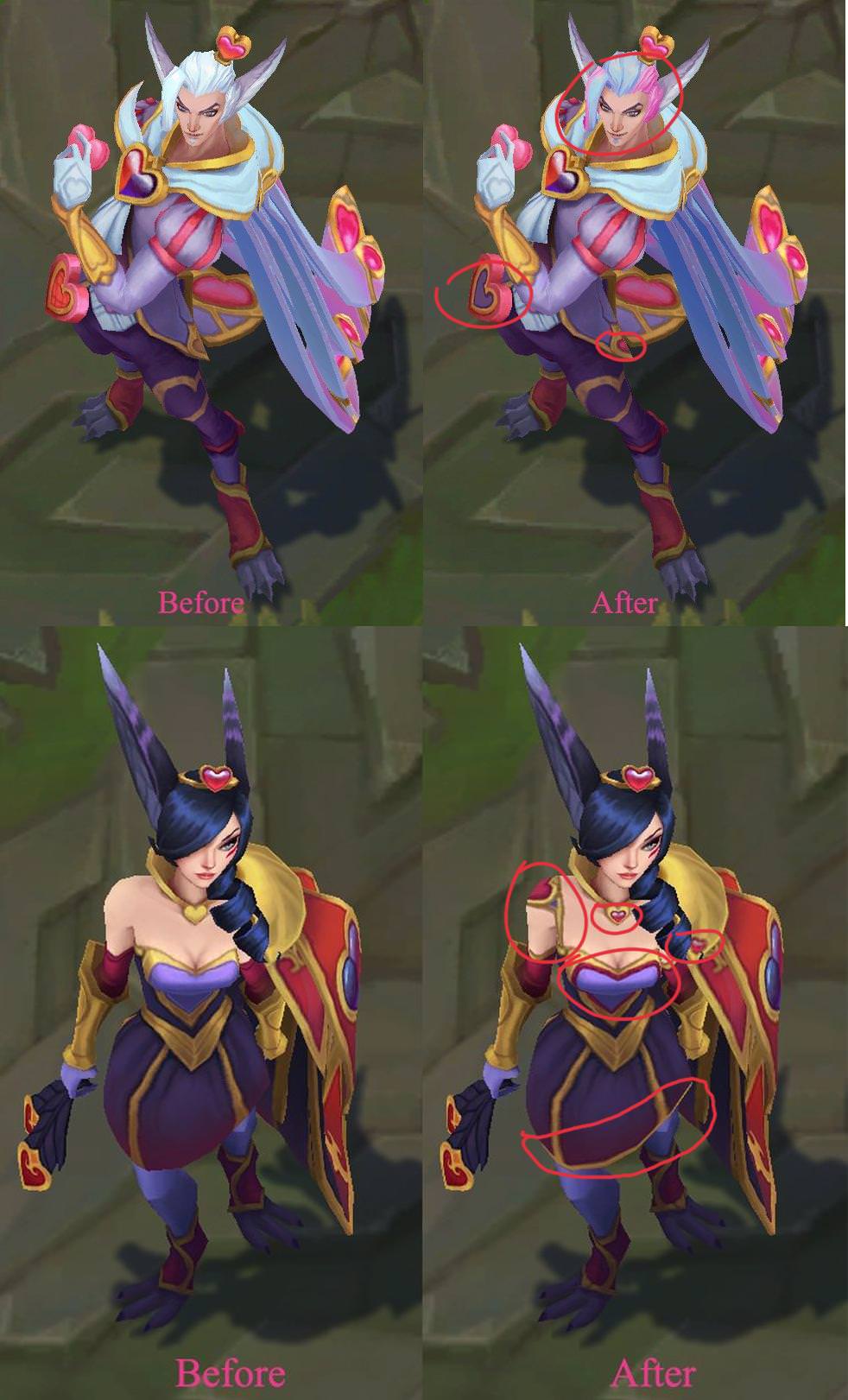 But even after these changes, fans have voiced their concerns on Reddit, as many believe that the alterations aren't enough to warrant the price tag of 1,350 RP.
Yekaterina Bourykina, a 3D character artist at Riot Games, weighed in on the changes and said that there's a lot of things the team can't add or implement due to a host of issues.
Even with all of the work being done on these skins, it looks like fans' minds are already made up at this point. Sweetheart Xayah and Rakan launch in about a month with Patch 8.3.