Riot Games is making big changes to the way League of Legends is presented in Korea.
The world's most competitive league will soon emanate from its own dedicated studio, which Riot itself is building. The studio is due to open in September 2018 in time for the 2019 season.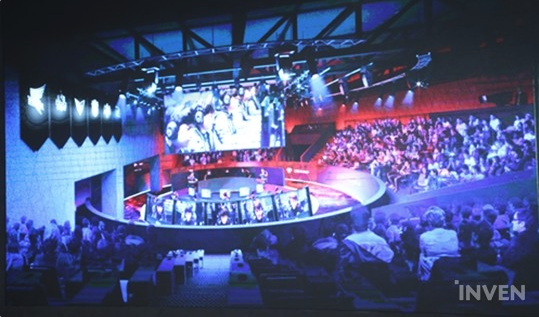 As part of this move, Riot will take over the production of the LCK. That brings it in line with the EU and North American LCS leagues, and takes the league out of the hands of third-party companies in Korea.
Previously the league has been broadcast by OGN and SPOTV. Riot may well work with those organizations for the new regime, and it's possible that OGN may continue to run the English broadcast of the LCK.
The building for the new stadium is leased until 2029, and will seat 400-450 fans for LCK broadcasts. As well as space for the competition itself the studio will sit alongside a PC bang, a coffee shop, and of course backstage and practice areas for players across nearly 57,000 square feet. It will apparently be known as LoL Park.
Although Riot is significantly investing in the presentation of the league, it doesn't seem there will be much meaningful to change to the substance. The LCK will be staying with best-of-three matches while the LCS returns to best-of-one, and the actual casting personnel may stay mostly the same.
h/t Inven Global